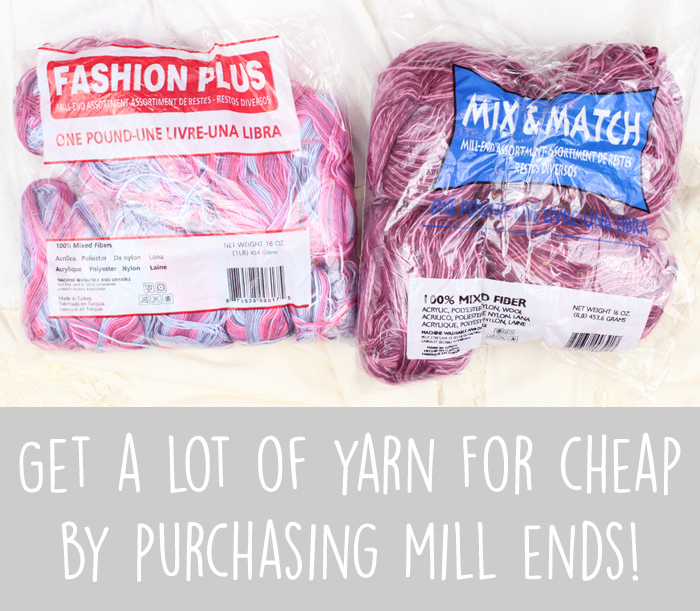 I've recently discovered the awesomeness that is mill end yarn! My Jo-Ann started selling it a few months ago and it's really hard to pass by these huge bins containing one pound packages of yarn for only $7.99!
From what I understand, mill ends can be a lot of things. It could be the end of a dye lot, it could be a defective dye lot, it could be a color a company was trying out and decided not to produce, the skeins could be missing yardage, or the yarn could just be defective in some way. But regardless, in my opinion anyway, it's still a sweet deal for the price. If ever you need a lot of yarn for a project, this is a great way to get it for cheap!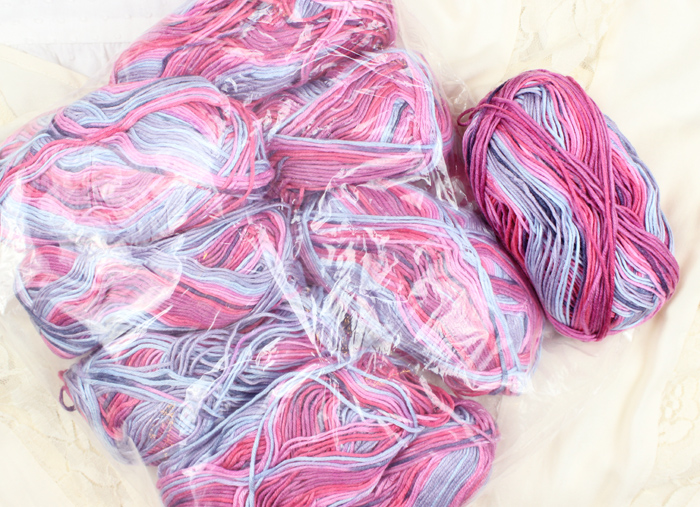 Last week there was a sale on these mill end bags for $5.99, making them an even crazier deal! I had about six bags in my arms at one point but realized I was being ridiculous and probably looked like a crazy person with my arms so full I could hardly even rummage through the bins anymore! But there was no way I could pass up this bag of what looks just like Deborah Norville Serenity Garden. Seriously, nine skeins for $5.99! Hell yea! To me, this looks like a defective dye lot. It looks just like the Hydrangea color except with dark blue streaks, which I actually really like.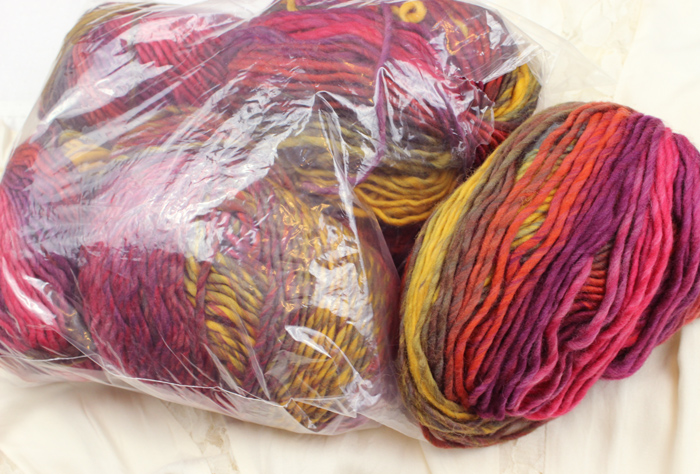 I have no idea what this yarn is. That's the bummer about mill ends. What if you find something you really like and want to buy more? Sadly, you may never be able to find it.
I loved this color. Five skeins of something 1 ply and bulky weight. I started working with this right after I took the pictures and realized that the dye lots don't match perfectly but they're close enough that it doesn't make a huge difference. One of the skeins also had a few ends within it.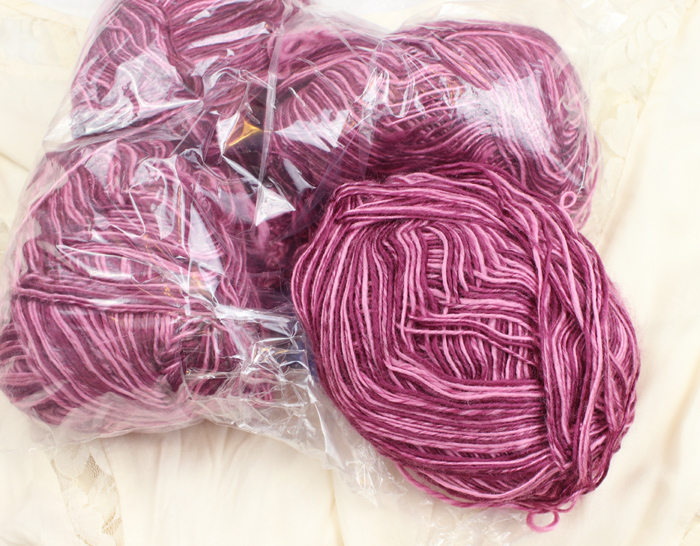 This is another one which I was never able to identify. It looks and feels very similar to Red Heart Unforgettable but they never made a color like this. I discovered that there's a group on Ravelry for help identifying mystery yarn like this. I got some useful tips but was never able to identify this one.
Have you ever purchased mill end yarn? What do you think of it?
If you can't find anywhere near you that sells mill end bags, try searching online. I found tons of them on Ebay and various yarn websites. :)
You might also like these posts: