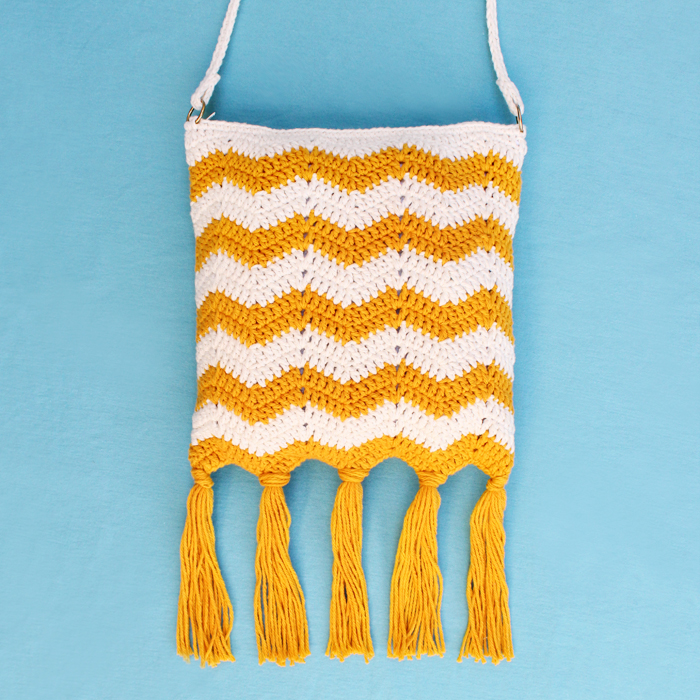 It's finally here! The Rip Tide Fringe Bag is a small cross body, ripple patterned purse with fringe on the bottom. It's a fairly easy pattern that can be made in a day! It will need to be lined, or at least have a zipper added to the opening, so basic sewing skills are also needed. A full photo tutorial on sewing the lining is included in the pattern.
I personally, really like making bags with cotton yarn because I feel that it holds up better over time and is a little more sturdy than other fibers. I used a combination of Bernat Handicrafter Delux, Lily Sugar n Cream, and Knit Picks Dishie for these. But any worsted weight yarn will work just fine! :)

The pattern is available through Ravelry, Etsy, or Craftsy and you can read more about it on either of those sites!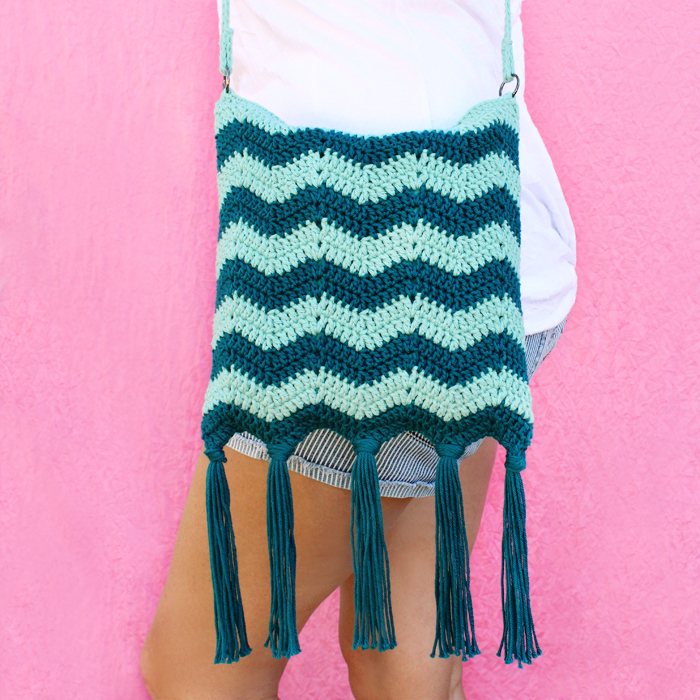 The pattern is 12 pages long and includes plenty of photos to help you along. Here's a peek at what's inside: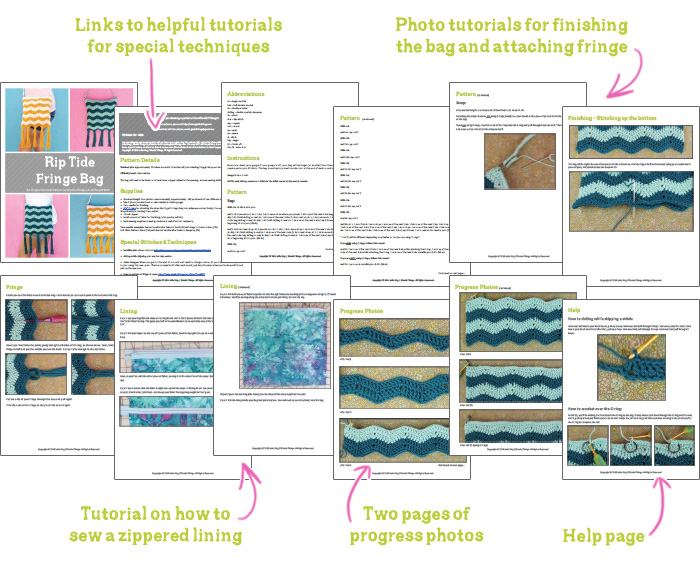 Just a heads up: I'm also working on a larger tote bag version of this bag and I will be offering a discount if you buy both patterns. I, unfortunately, can only offer this discount on Ravelry (not Etsy or Craftsy) so if you think you might want both, be sure to buy through Ravelry so you can save a few dollars. The tote pattern will probably not be ready for another month but you don't have to wait to buy them both at the same time. You'll still be able to get the discount on the tote later on because Ravelry keeps track of your purchases (just make sure you're logged in when you buy & save it to your library). Feel free to email me if you have any questions.