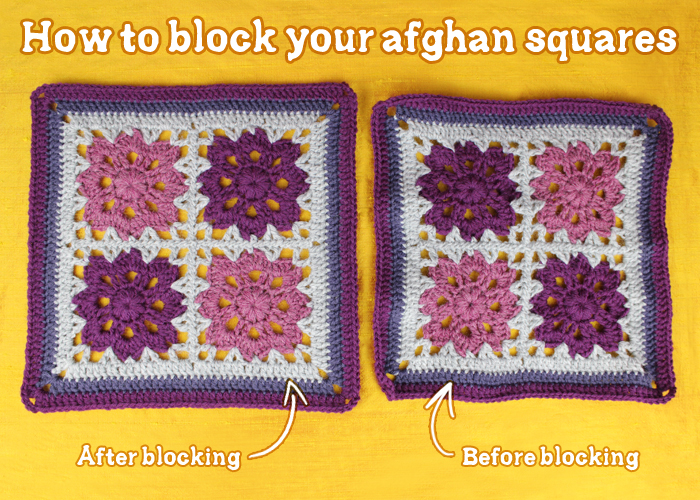 After designing my squares for the Blog Hop Crochet Along, the perfectionist in me was desperately wanting to block them! Fun fact: I've never ever blocked anything before. I know some people who block frequently will buy fancy blocking mats, which look awesome, but I just wanted to be cheap and find my own way using things I already had.
So all you're going to need is a cardboard box (yay, free boxes from the post office!!), sewing pins or push pins, and optionally, a spray bottle filled with water. If you don't have a spray bottle handy, you can also just run the square under the faucet to get it wet.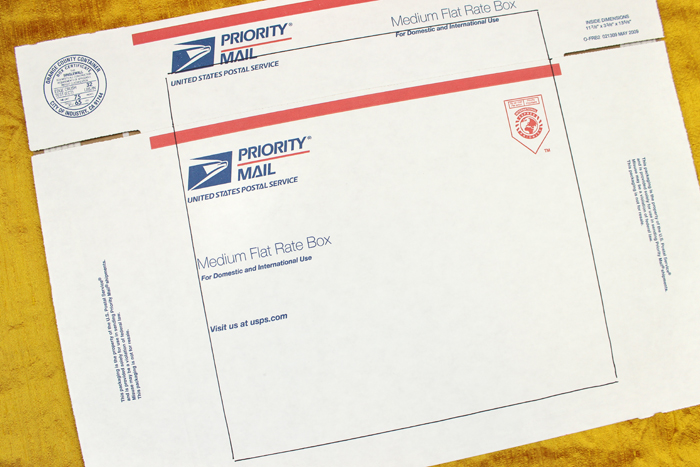 Since I know my square is 12 x 12 inches, I drew a square that size on the box to help me see where to pin it.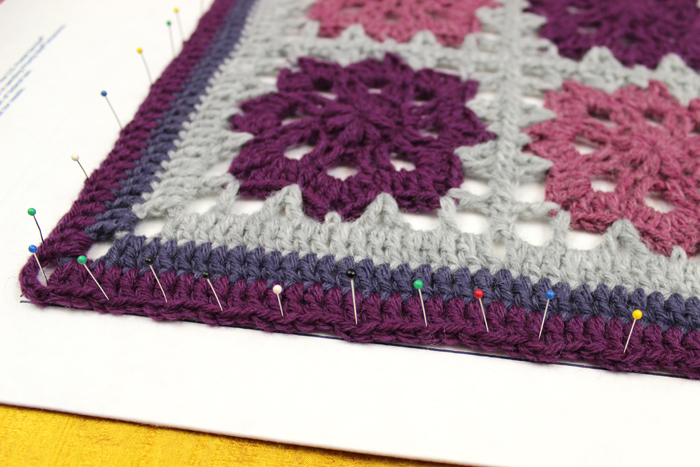 If you're not using a spray bottle, wet your square first by running it under the faucet. It doesn't need to be soaking wet, just damp, so I prefer using the spray bottle method.
Pin the square in place along the edges (you really don't need to use as many pins as I did, that was just the perfectionist in me going a little crazy again). Then if you didn't already wet the square, now is the time to bust out your spray bottle and get to spritzing!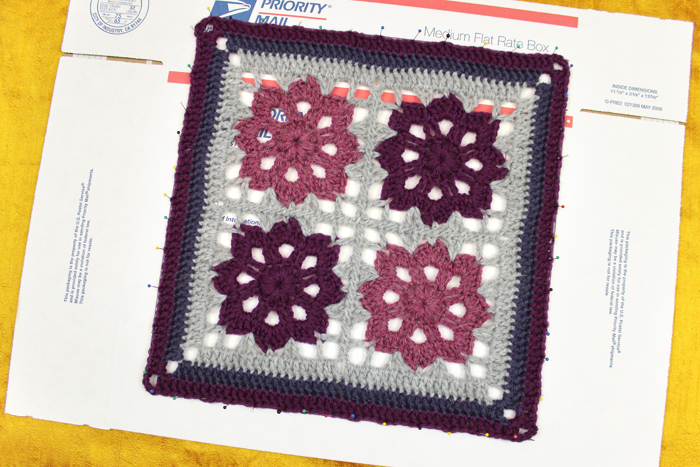 Be sure to give your square time to dry completely before unpinning it. If you're making an afghan, probably block each square as you finish it so that it has time to dry before you need to block the next one :)
I make fun of myself a lot for being a perfectionist but blocking isn't just about making the squares look nice. It'll also helps to make sure the squares fit together nicely and after your afghan is finished, it'll lay nice and flat rather than being all wavy and crazy (like the before square in the first pic of this post).
P.S. I'm so sorry for teasing you with this square before the pattern is posted. This will actually be the very last one of the crochet along which will be posted on November 21st.
**This post contains affiliate links. If you click and make a purchase, I get a small commission. This helps to ensure that I'm able to continue posting awesome content, free patterns and tutorials! :)
You might also like these posts: