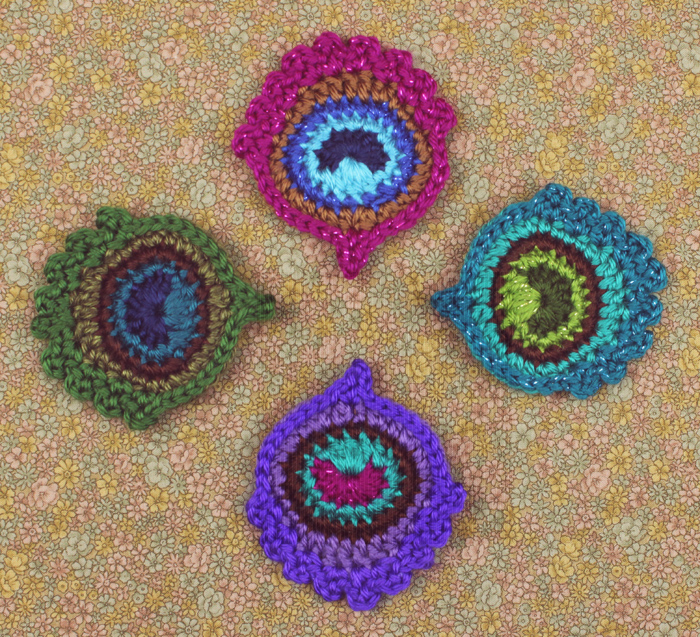 First of all, I really really wish I could say I designed this pattern! But I didn't. The pattern is from The Curio Crafts Room on Etsy. Crochet peacock feathers! How rad, right?! It's one of those patterns you see on Pinterest and buy immediately because it's just that exciting! :)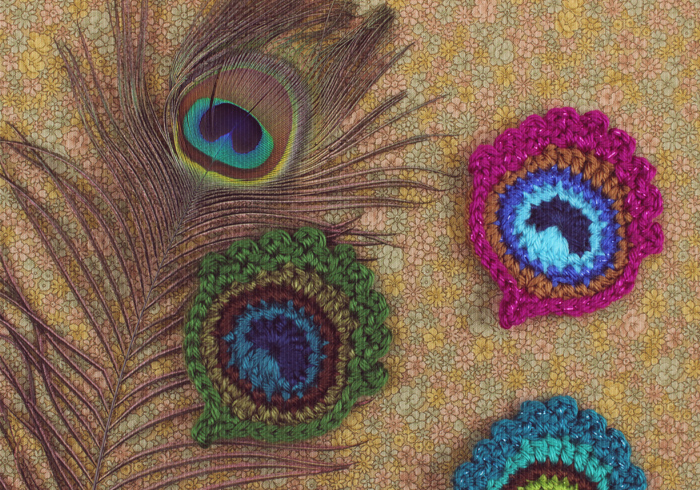 I made so many and had a blast playing with color combos. This is seriously so great for using up yarn scraps! I was really trying to make the most realistic one I could. I thought the green one above was about as good as I could do with the colors I had. But then I came up with the one below using a scrap of Diva Sequin yarn from Hobby Lobby for the brown section. And it might not be realistic but I like the sequins!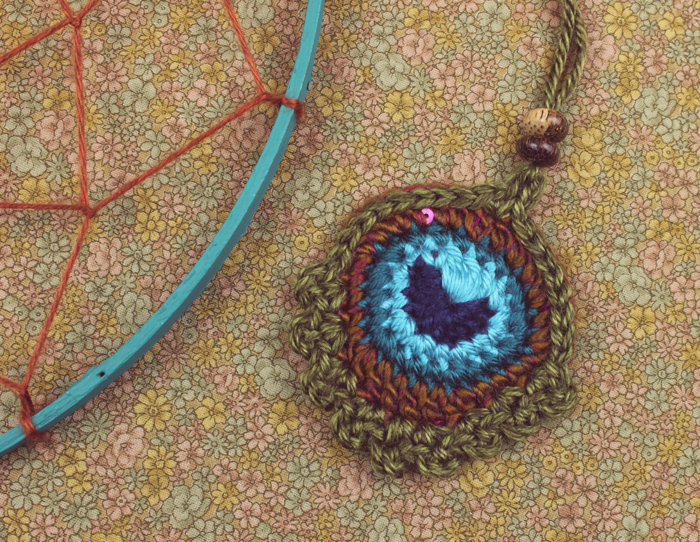 This one is attached to a dream catcher that I'm going to have to show you another day because I'm not done with it yet. I'm really excited about it though!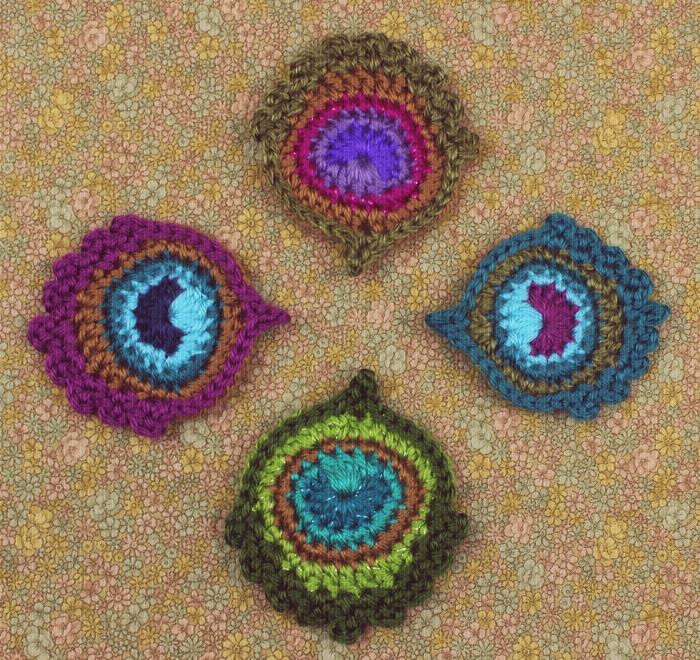 There are really so many possibilities for these! I attached magnets to these ones and stuck them on the fridge. I was also thinking of using a larger hook, to make a bigger feather so it could be used as a coaster.