I was looking through my Flickr favorites and realized that I completely forgot to post pictures of my dudes who were featured in Plush You last August/October! I wasn't able to make it to either of these shows, so I appreciate everyone who shared pics on Flickr! :)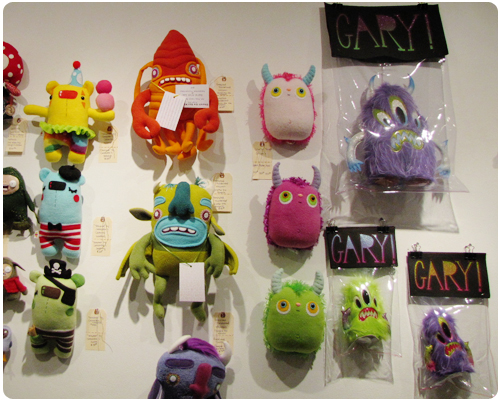 First, they were in LA @ Munky King. I'd like to own everything surrounding my guys in the picture!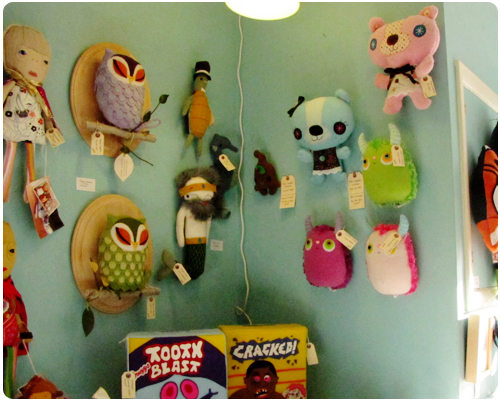 Next, they were in Seattle @ Schmancy!  How pretty are those owls?!
*Pics are linked to their sources.
You might also like these posts: