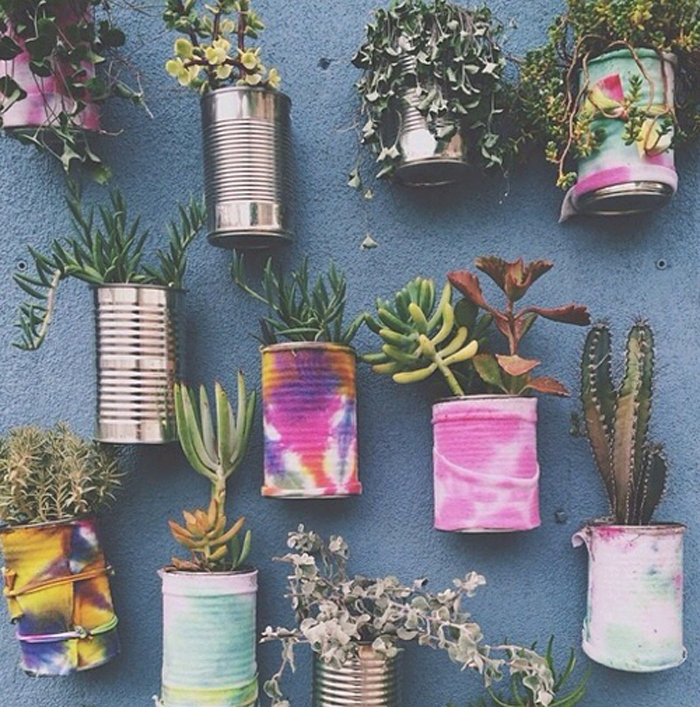 I would love to create a wall of succulents just like this! And isn't it pretty how they wrapped some of the can in tie dyed fabric to add more color?!
This jacket just looks so cozy (free crochet pattern)! And it's my favorite color!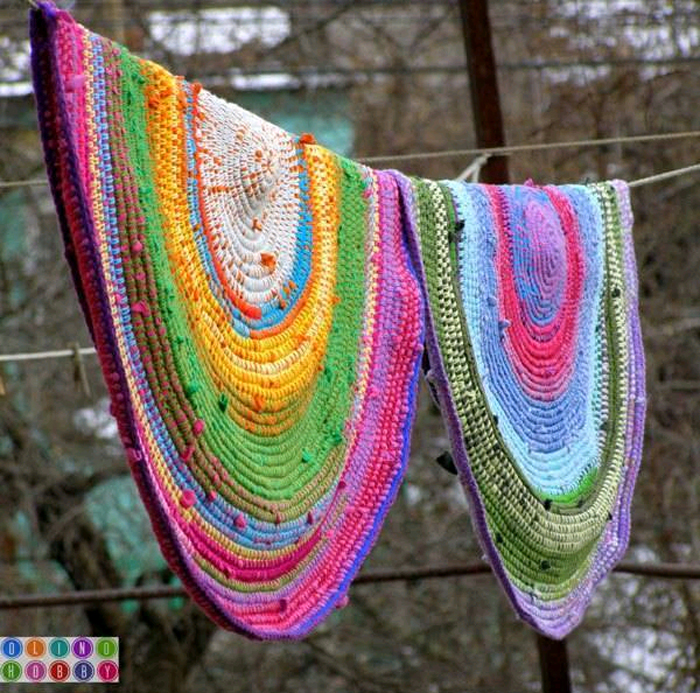 I would love to make a rug like this out of old t-shirts! It would be fun to go to the thrift store and gather up a bunch of pretty colored shirts for it. (tutorial here)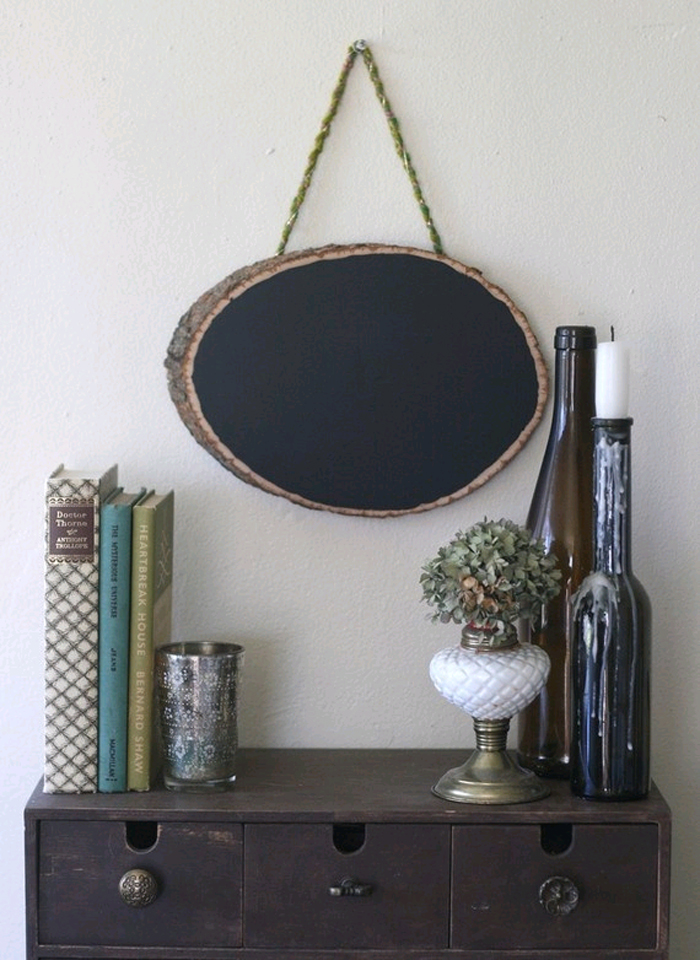 I was looking for things to do with chalkboard paint because I have two jars of it that I don't know what to do with. Have you seen anything clever? This little stump chalkboard is cute!
I'm loving this hat pattern! The colors and textures! It's all just so good! (pattern here)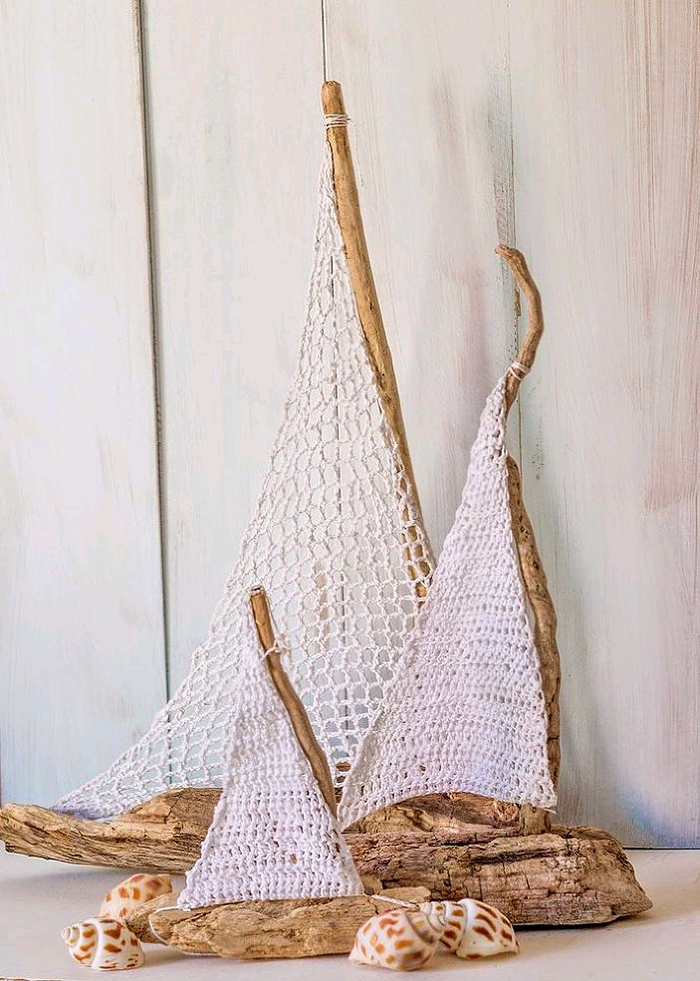 I have a collection of driftwood that I've been saving for something crafty. I can definitely see some of these crochet sail boats on my desk!
I don't wear earrings but now and then I find some, like these pretty beaded ones, that make me wish I did!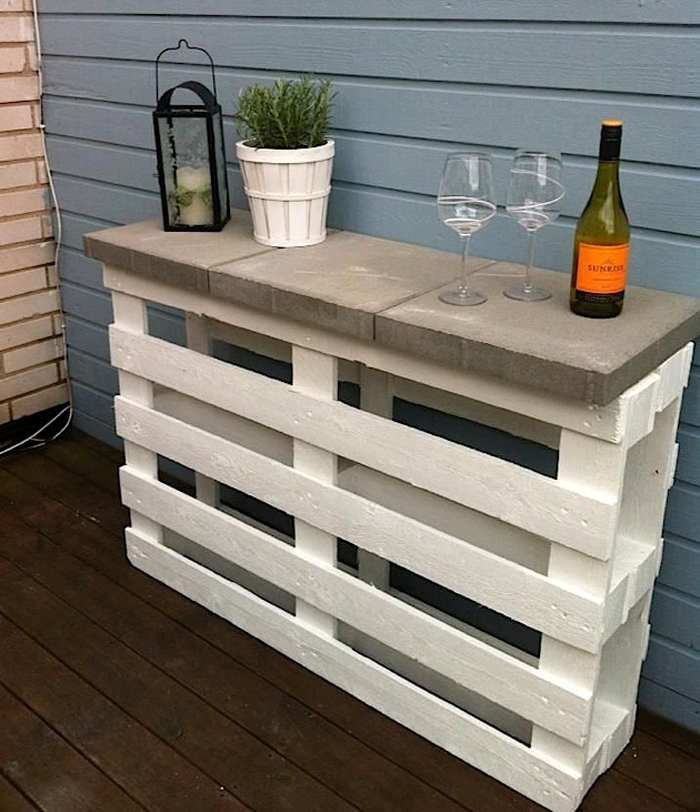 Two palettes put together make the perfect backyard bar! I love this and was thinking of making one similar but removing a couple pieces of wood from the front to use it as a shelf for plants instead.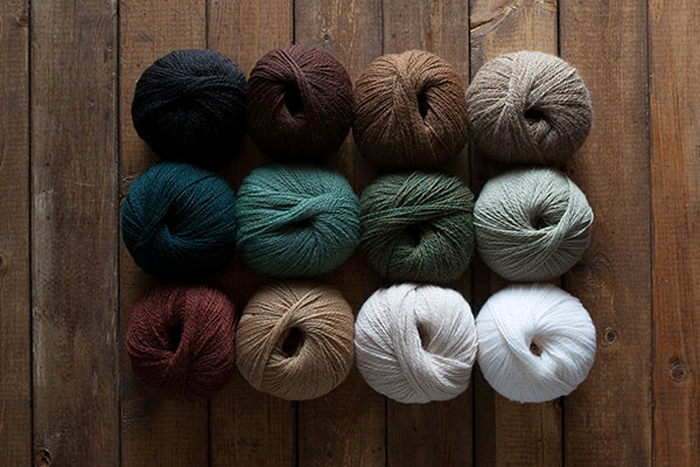 This Palette sampler pack from Knit Picks is so pretty! I love the earthy colors!