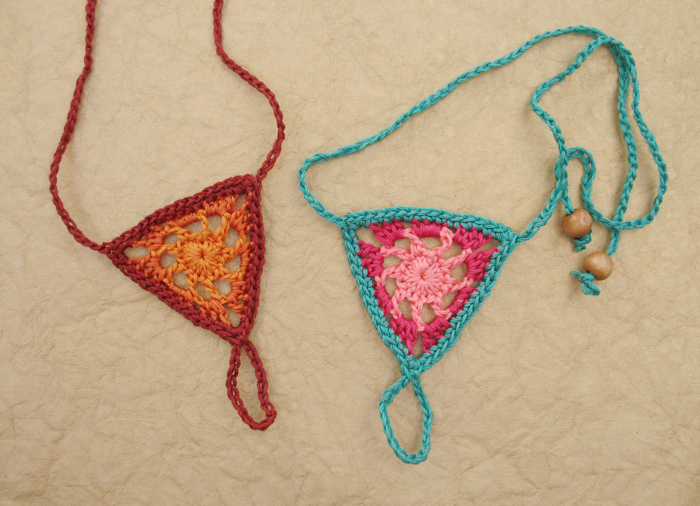 I've seen people wear my barefoot sandals on their hands so I thought it would be cool to design a tiny one that is actually meant to be worn on your hands. These are only about 2 inches wide/tall!
Can you see the sun design in the middle? I need to buy some more colors that show it better, this is just what I had in my stash. I want to buy some charms and beads to decorate them with too!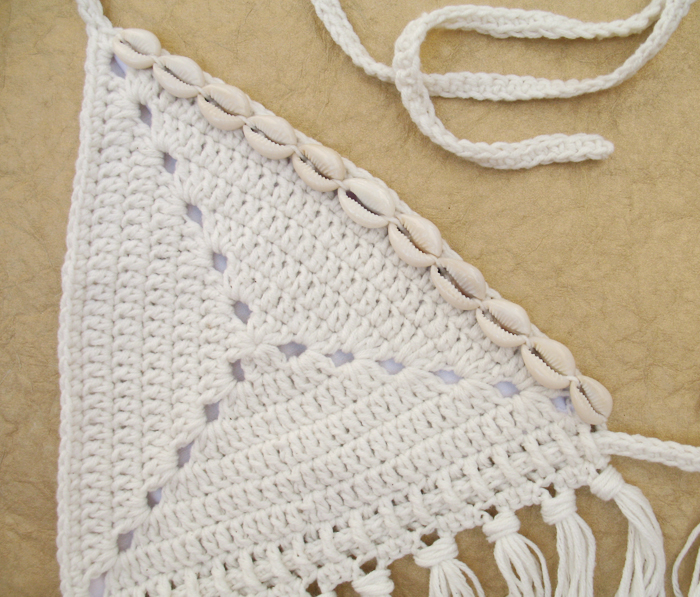 I've been playing with ways to decorate the bikinis I've been making. I've noticed cowry shells being used on clothing and accessories a lot lately so I bought a giant bag of them and now want to sew them onto everything! I think it works out perfectly for bikinis!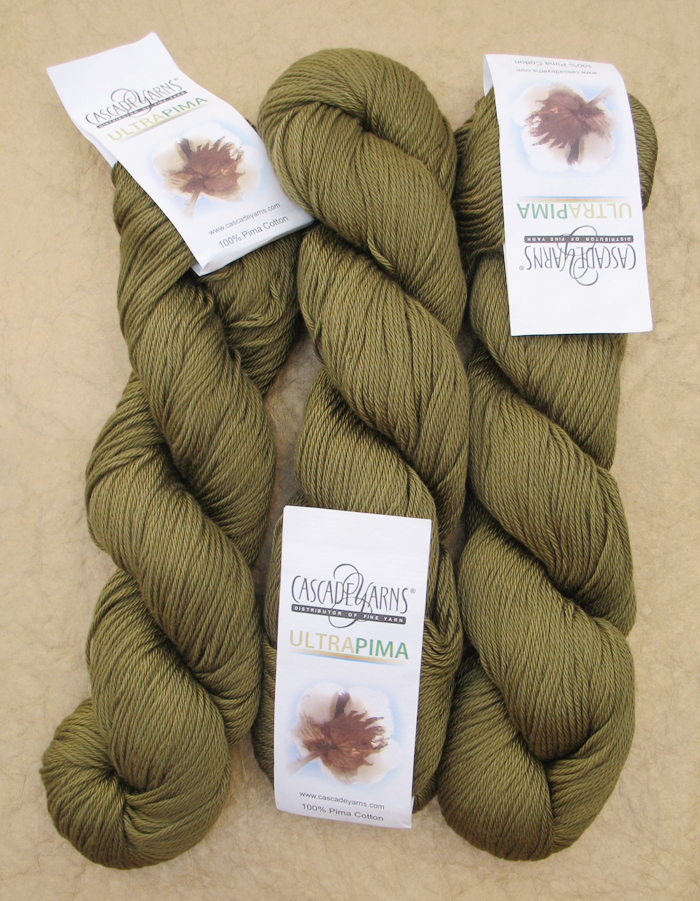 Cascade Ultra Pima has been on my wishlist for quite a while now! Back in the beginning of the year I made a resolution to buy more yarn online (to try ones I can't get in local stores to hopefully find ones I really love) and I'm finally getting around to doing that! I plan on making a kimono with this. I'm really excited and can't wait to get started!
I have a feeling I'm gonna be wanting to use this yarn for a lot of things in the future because of all the amazing colors it comes in! I like the weight of it too (DK). It's a little too pricey ($9.50) for me to be buying all the time though, unfortunately. :(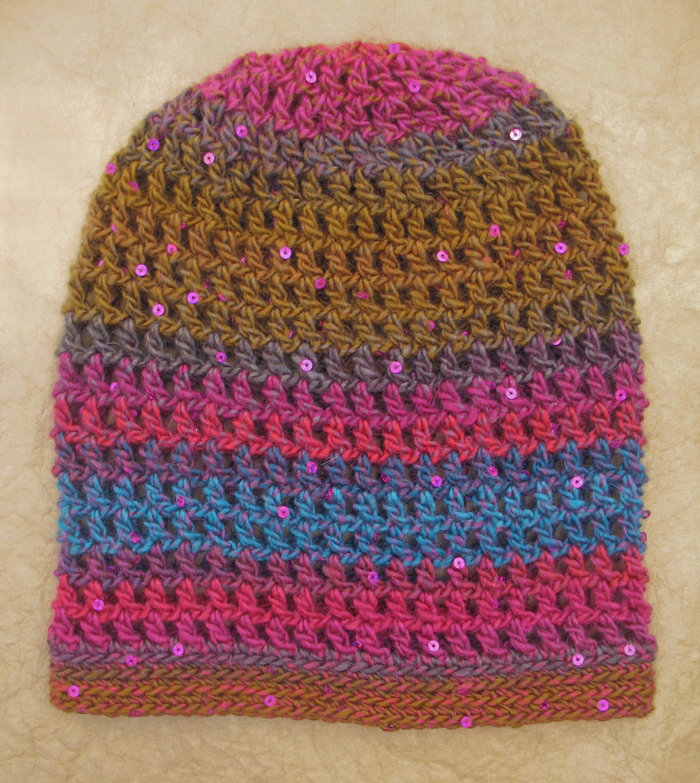 Speaking of yarns that I've been wanting to try forever!!! Yarn Bee Diva Sequin! The nearest Hobby Lobby is like 30 miles from me (and I actually had no clue that we even had them in California until recently) so I'd never tried any of their yarns before. This weekend I made the drive and picked up a ball of the Kathmandu color and made a Sugar Cone Skully with it that same day! And I'm SO excited about how it turned out!
Now I can't wait to go to Hobby Lobby again! I would love to use this yarn again and I really want to pick up some of their I Love This Cotton!