So, I have this 80's fabulous Huffy that I've been meaning to cover in knit and crochet bits for probably close to a year now. I bought yarn specifically for it, and started knitting up the pieces. But then I bought a new bike that I just love! So I never finished it. Part of me doesn't want to bother with it since I won't likely ride it ever again. But every time I see bikes like the one in this post, I get so inspired! I guess it would be a nice decoration to have around. What would you do?
Onto the pics! These are some of my favorite knit/crochet bikes that I've found all over the interwebz! May they inspire you too!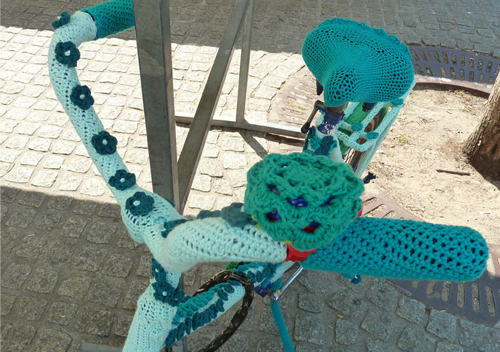 This one is probably my fave because of the color scheme. I also love the little flower detail! :)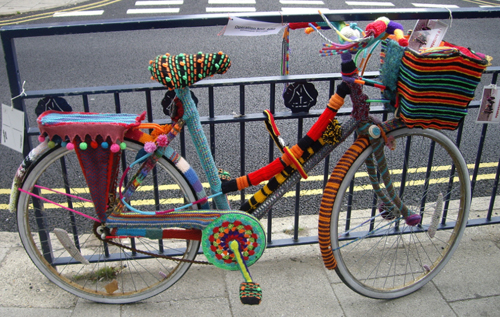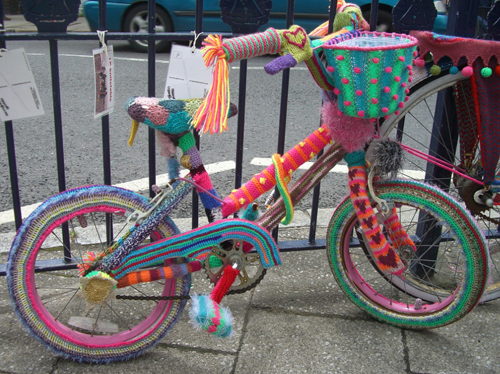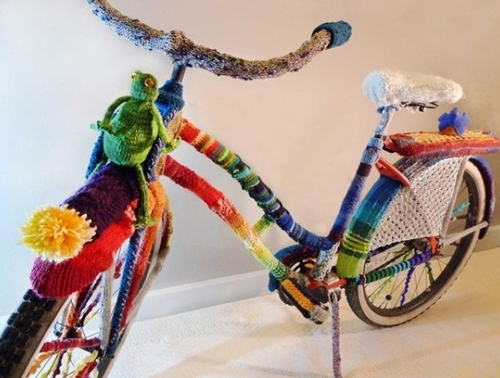 I love the rainbowiness of this one! And the pom pom on the front is cute!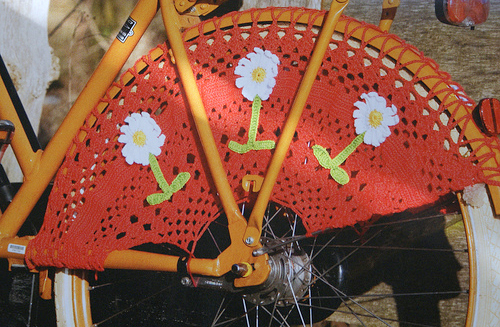 I love these pretty pretty wheel covers! Makes me wish I had fenders on either of my bikes!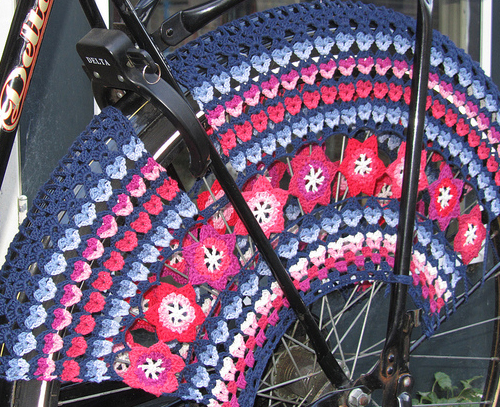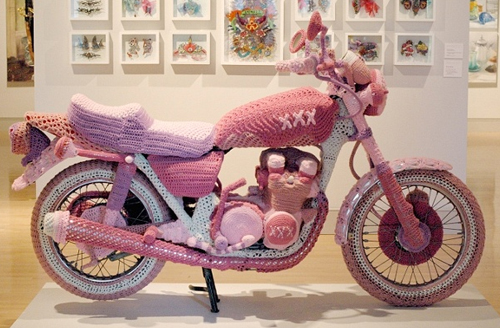 Ok, so not a bicycle, but very impressive!
All pictures are linked to their sources :)
You might also like these posts: