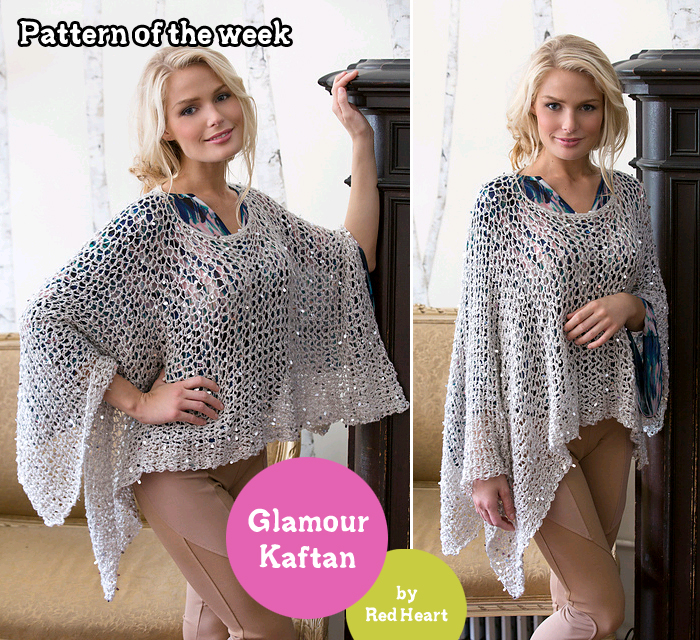 It's been a while since I've done a pattern of the week (sorry!) but I really wanna bring it back so here goes!
This week's pattern is the Glamour Kaftan from Red Heart. It's made with their yarn, Swanky which is super pretty! I honestly don't see myself wearing anything made with Swanky (it's a little too flashy for me, for something this big anyway) but it would be easy to use this pattern with another yarn. I was also thinking of altering the pattern a bit to leave the front open so it's more of a kimono!
This is a free pattern that you can download here.