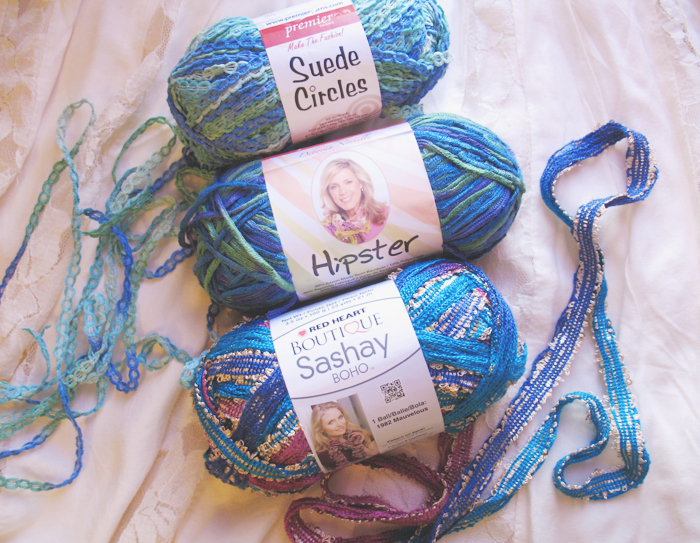 Premier so kindly sent me some of their yarns to try out! Two that I was really excited about are Suede Circles and Hipster! I have a couple ideas for headbands using Suede Circles but I'm also thinking of sewing it onto something as a trim. Hipster is a very soft, wearable yarn so I'm kinda thinking of making a top with it. I'm not totally sure yet. Have you used either of these yarns? What have you made with them?
Red Heart Boutique Sashay Boho is one that I've had my eyes on for a while! I've never used ruffle yarns and actually don't particularly care for them. Ruffle projects aren't really my style but I really like Sashay Boho and am determined to find a way to use it that doesn't involve ruffles. I might just end up sewing it onto something but would really like to find a way to crochet with it that doesn't involve ruffles. Have you ever seen ruffle yarn used in a unique way (no ruffles)?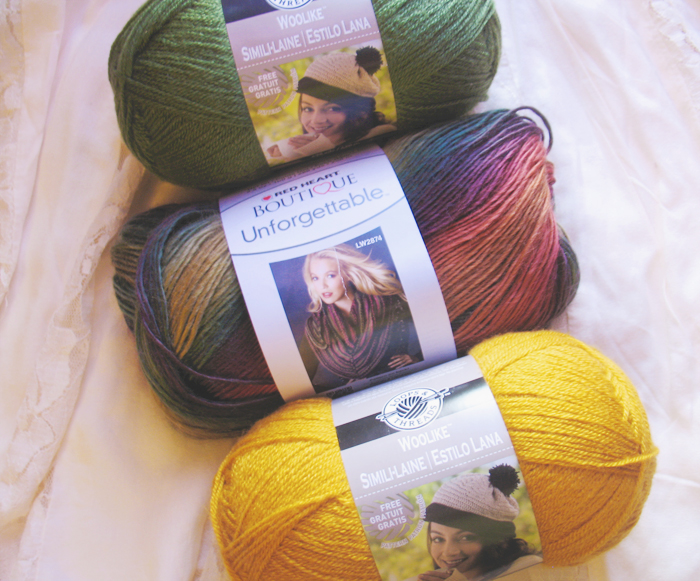 I've used both of these before but was SO happy when I went to Michael's and discovered that Loops & Threads Woolike and Red Heart Boutique Unforgettable now have new colors available!! yay!!! I picked up two colors of Woolike (which is an acrylic sock yarn) for a light weight slouchy hat I want to make. I also used it for my Swell Leg Warmer pattern (the whiteish ones) and loved it. I got Unforgettable in the new color called Polo. I'm already working on a big cowl hood with it. I'm pretty sure I'll buy every color of this yarn at some point. So pretty!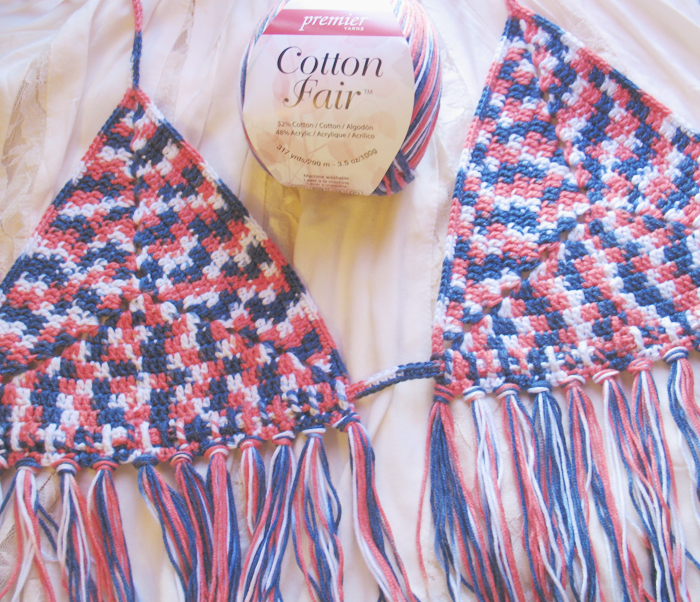 Cotton Fair is another of the yarns that Premier sent me to try out and I immediately knew I'd make a bikini with it. I just saw this yarn for sale at both Michael's and Jo-Ann and I loved the solid colors it comes in! I definitely see myself buying this one in the future. It's perfect for bikinis. It's a tiny bit thicker than the yarns I've been using for them but I was still able to get the right gauge so it worked out! :)
Btw, I'm working hard to get this pattern finished! I have it all typed up and today I'll be making one more so I can include progress photos in the pattern. Then I'll be getting it tested!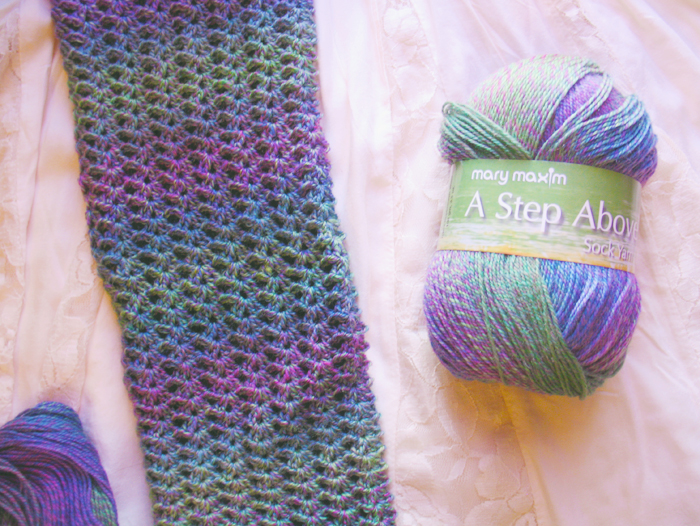 I bought this Mary Maxim A Step Above sock yarn several months ago and I knew that I wanted to make leg warmers with it but just recently started. I'm so in love with these colors and it creates the prettiest gradient! I'm definitely going to be buying more colors of this in the future! If you have my Swell Leg Warmer pattern, I recommend this yarn for it! :)
What yarns are you using lately? Any recommendations? :)
You might also like these posts: