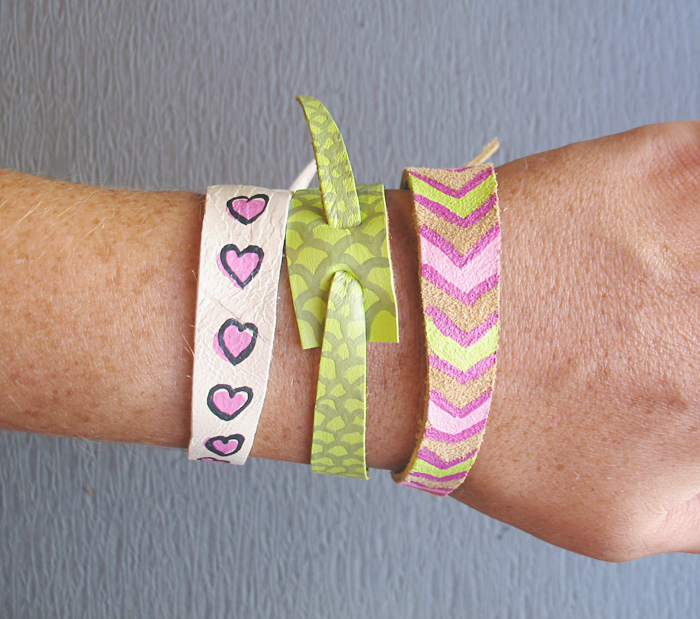 When I was little, I had a "lizard tail" bracelet that I'm pretty sure came from some touristy shop somewhere. I don't really remember much about it and can't find any info about them online but I think they were meant to be friendship bracelets. I have a bunch of leather scraps so I thought it would be fun to try and make some of my own!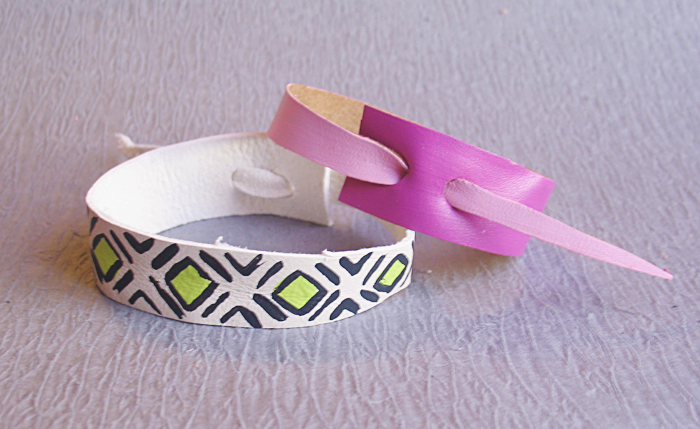 This would be a great craft to do with kids! Make a bunch and they can give them out to their friends! :)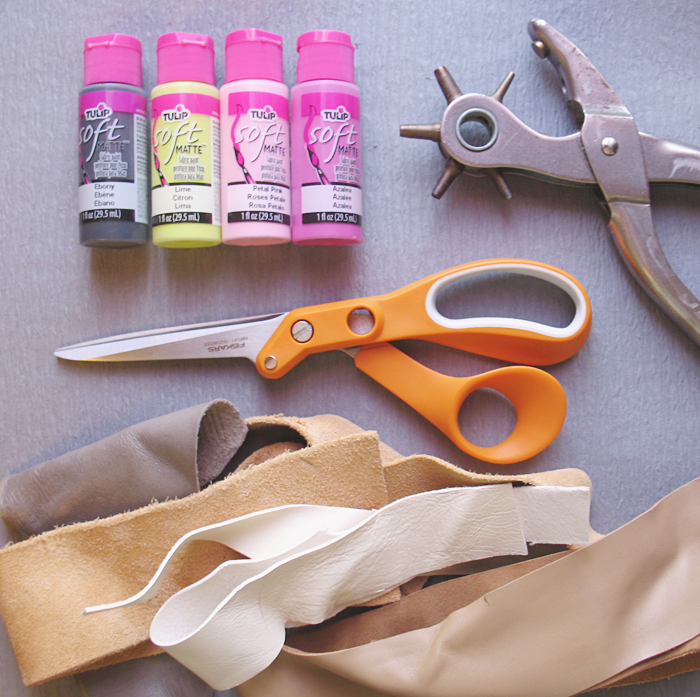 Supplies:
♥ Leather Scraps – I bought one of these remnant packs
♥ Scissors – these are awesome for leather!
♥ Leather Punch or if your leather is thin enough, you can just use a normal hole punch.
♥ Fabric Paint & Paint Brushes – these Tulip Soft paints are great for this!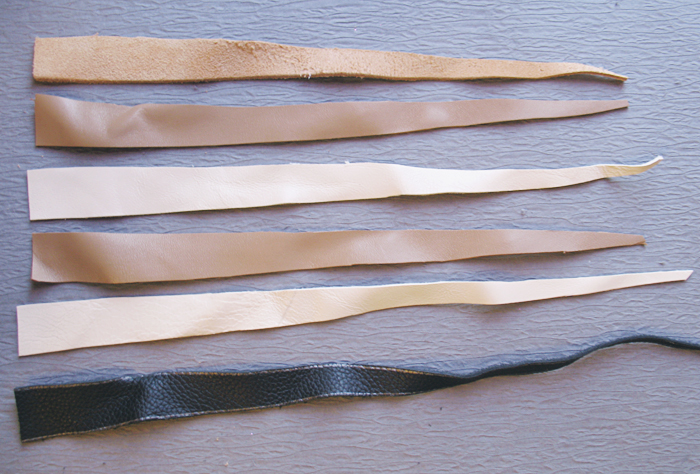 Step 1: Cut leather strips that taper to a point. You can really make them as thick at the top as you want. About 10-11 inches long is a good adult size. A few inches shorter would be good for kids.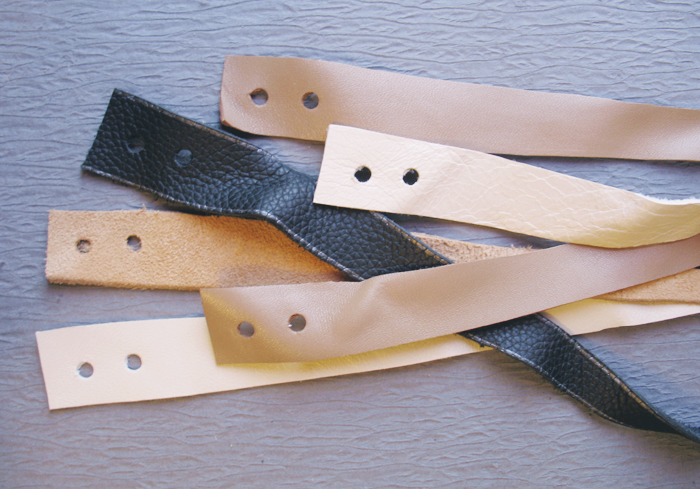 Step 2: Punch two holes in the big end that are about a half inch apart.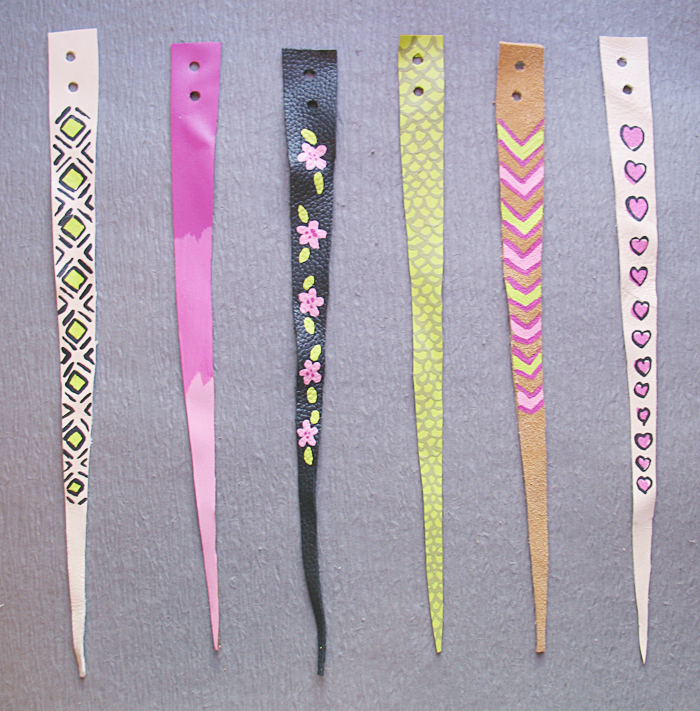 Step 3: Paint!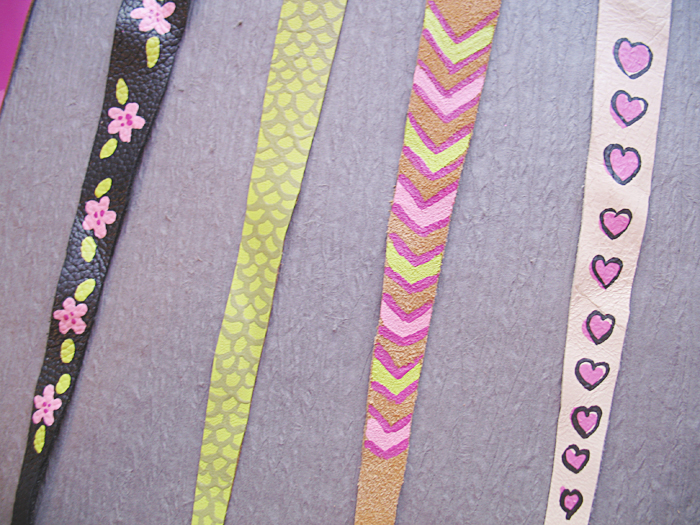 My painting skills are pretty weak (I'm just gonna blame it on not having a thin enough paint brush, haha!) but if you're any good at painting, I bet you could make some really pretty ones! I intended to do some cool tribal type designs but gave up on that when I realized my brushes weren't small enough. I'd love to try this again with better brushes though and do some less childish designs.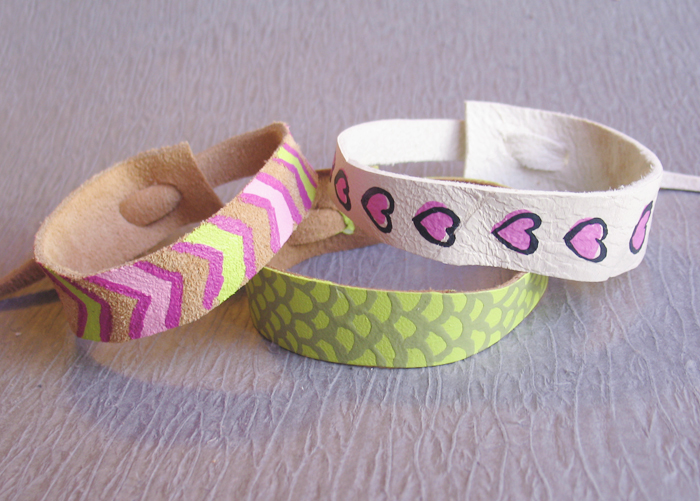 If you make any, I'd love to see! Email me a pic! :)
You might also like these posts: