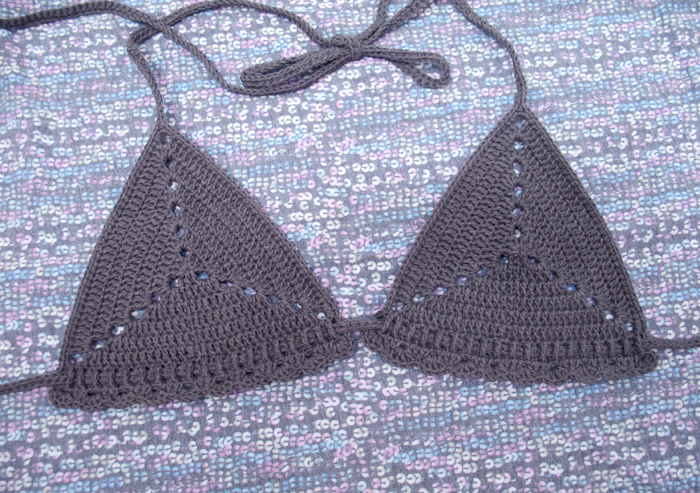 I've been working on bikini tops all week! This one's a variation of the fringe one I just posted. I just wanted to give another option for anyone who doesn't want to do the fringe. I love the bottom with the little ruffle edge! I wish I could show you what it looks like on because it fits really cute! I seriously can't wait to post this pattern! I think you're gonna love making them!
I've been using Vickie Howell Cotton-ish for these, which is DK weight. I didn't want to use crochet thread because they'd take too long and not be as fun to make. But I didn't wanna use worsted either because I think it's too heavy for bikinis. It will actually be easy to use this pattern with any yarn but I think DK weight is perfect!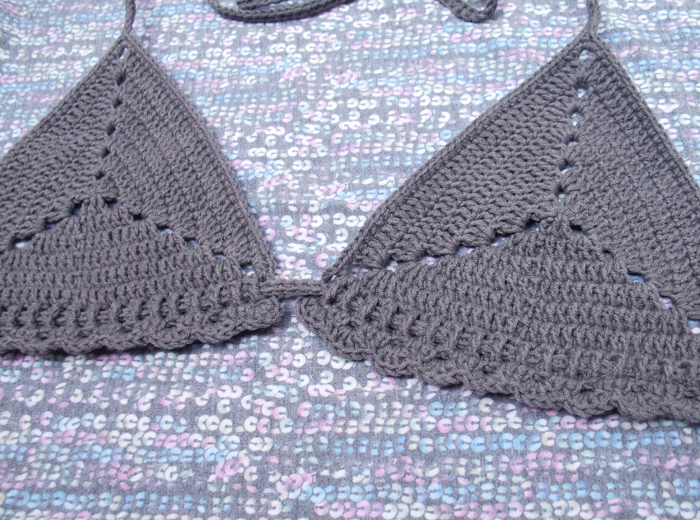 I've only made this top in one size so far so now I need to work on other sizes. I'm also working on designing a bottom to go with it but so far I haven't had any luck with it.