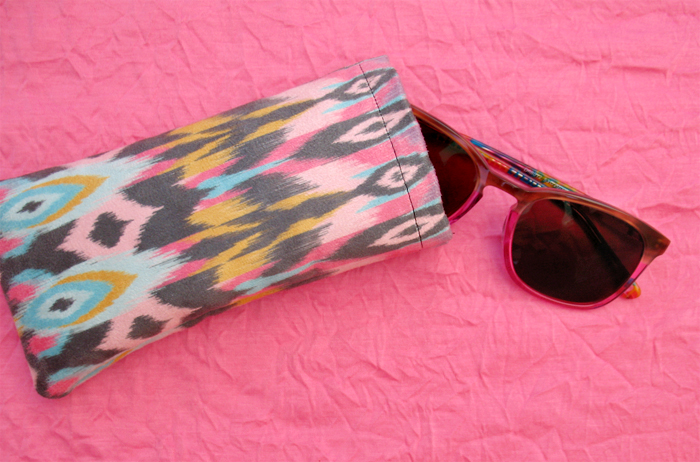 I was recently offered the opportunity to try & review a pair of sunnies from Firmoo. Aren't they cute? I'll tell you more about them at the end of this post! First, I want to share a quick tutorial on how I made a stylish little pouch to carry them in!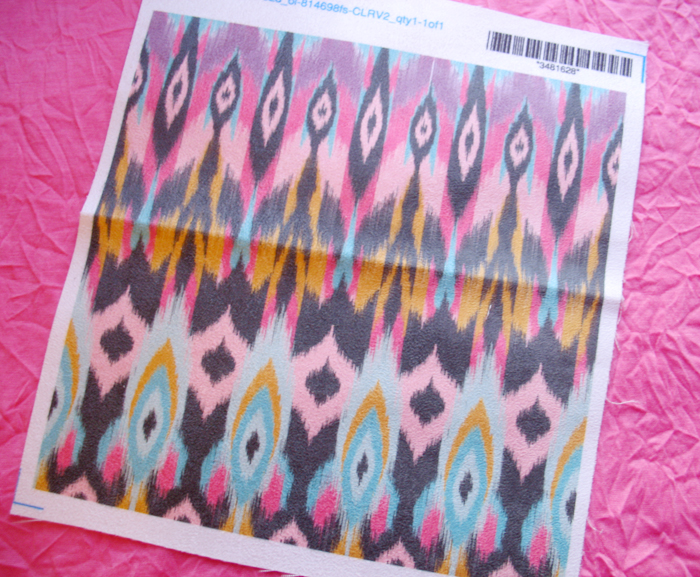 I had ordered a swatch of this fabric from Spoonflower because I was considering buying a yard for another project. I didn't want the swatch to go to waste so I turned it into this sunglasses pouch! Here's what you'll need:
– Fabric swatch from Spoonflower
– Sticky back Velcro for the closure
– Iron & basic sewing supplies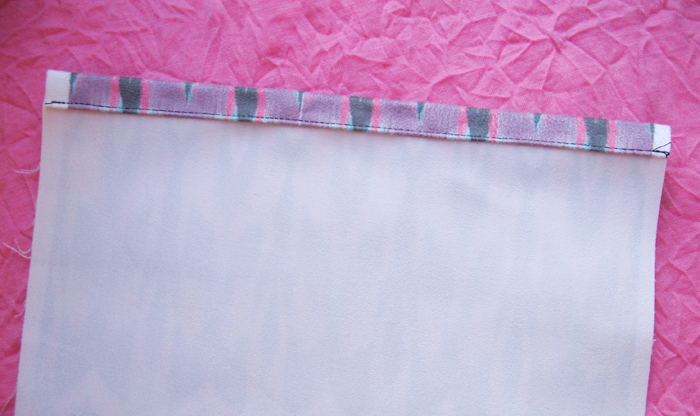 Step 1: Trim your swatch so there is only about 1/4″ of white around the edge.
Step 2: Use your iron to press the top edge down 1/2″. Then fold it over another 1/2″ and press.
Step 3: Sew it down!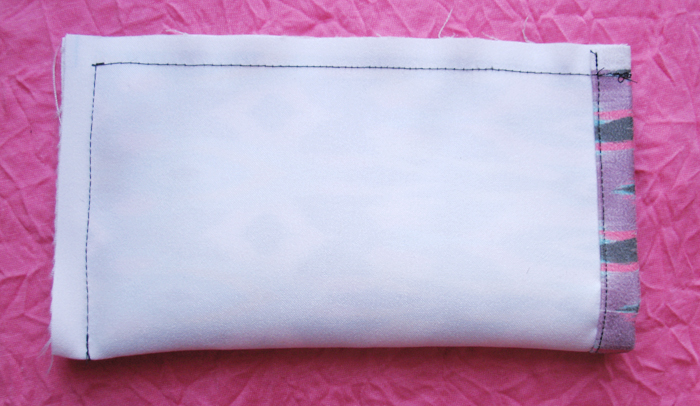 Step 4: Fold in half so right sides are touching and sew along the edges.
Step 5: Turn right side out and then attach your Velcro inside to the top edge.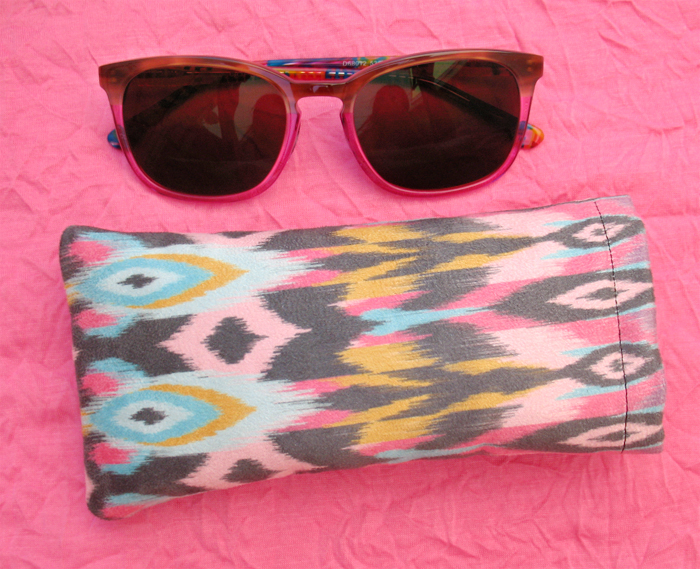 Super simple project + it'll keep your sunnies safe + it keeps a swatch from going to waste! :) btw, I used Spoonflower's faux suede fabric for this. It's a heavier weight fabric which is probably better for preventing scratches on the glasses if you're like me and tend to just throw them into your purse!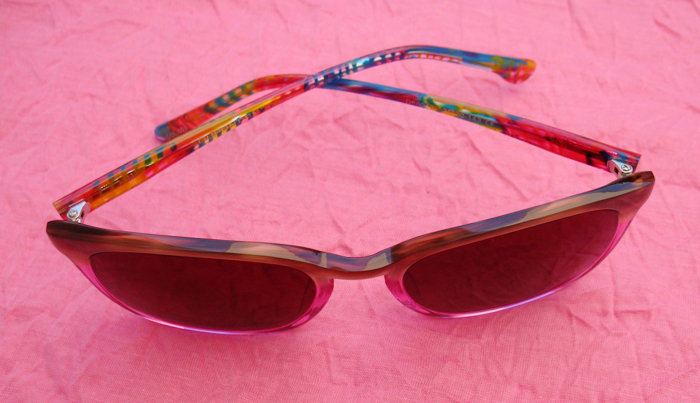 Now about the glasses! :) Firmoo offered to send me a pair to try for free + review. I chose this style and since I don't wear eyeglasses, I opted to have them made into sunglasses. They have multiple colors and darknesses you can chose from for the tint. I went with the darkest brown tint, to match the frame. I really love how dark the tint is! My favorite thing about these frames is the colorful sides (arms?). It makes me want to wear my hair up so they show more! :)
These actually came with a nice hard case + cleaning cloth + a soft pouch! So it's not at all actually necessary to make yourself a pouch for them. But ya, know… I like to make my own everything! ;)
You might also like these posts: