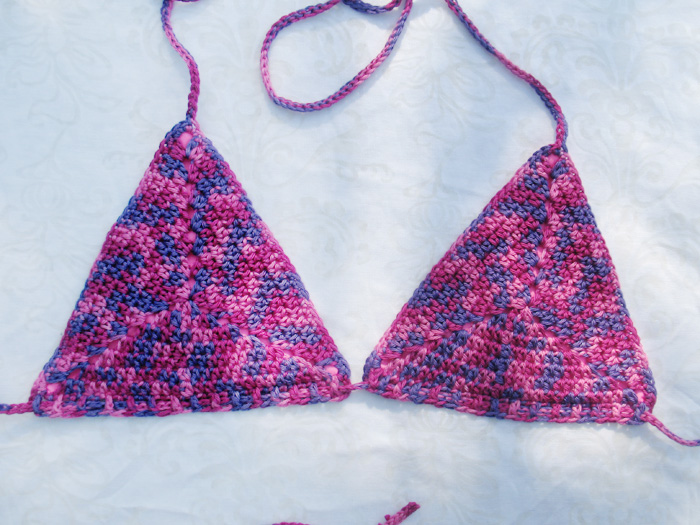 I've been trying to design a really basic triangle bikini top but so far I haven't liked the way that they fit! :( I'm not sure if it's just me so I might have a friend try it on to get their opinion. I think I may have just made this one too small for myself so I might make a larger one just to see if I like it more.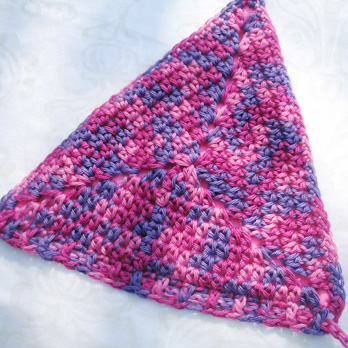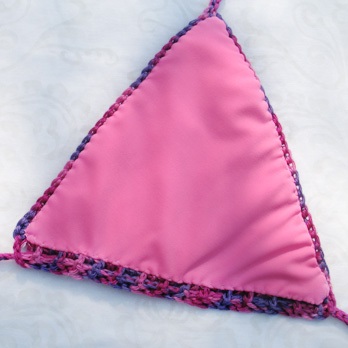 I actually lined this one! :) I just happened to have some spandex swimsuit fabric in the perfect color. I thought lining it would help me like the fit better but nope :(
I used Premier Yarns Afternoon Cotton Colors for this one. I think it's the perfect weight for bikinis (DK)!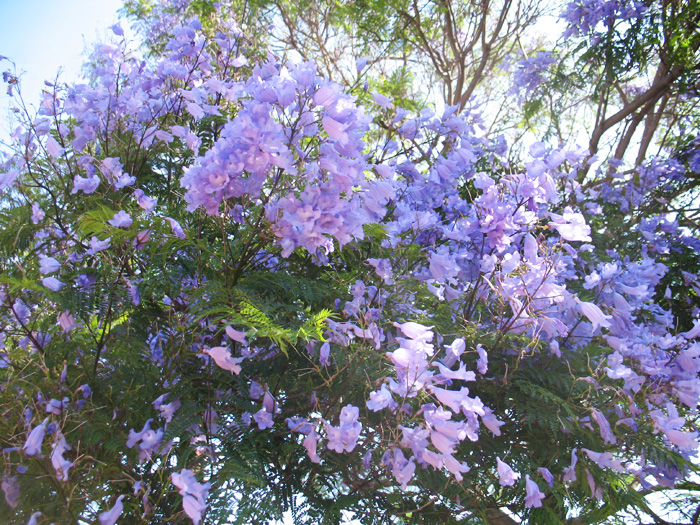 I went out to the backyard to photograph the bikini (better lighting outdoors!) so you get a photo of our Jacaranda too! I love the time of year when I get to see purple trees everywhere! :)