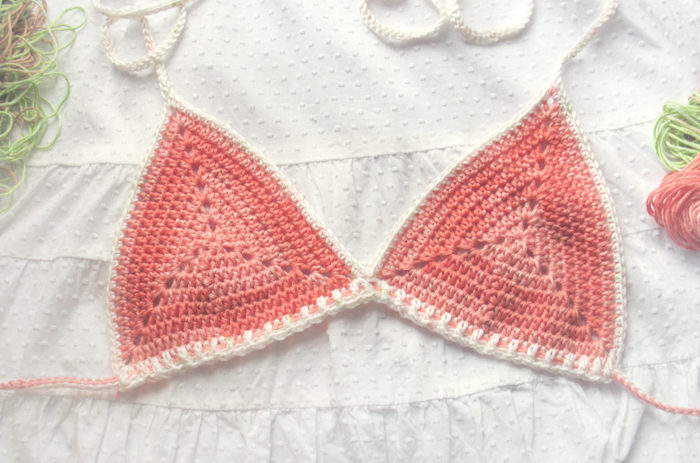 It's been gloomy and rainy lately and I've been wrapped in a blanket, crocheting bikini tops. Makes sense, right? :P It finally got back to feeling sorta Wintery here after pretty much all of January felt like Summer. During that time, my brain totally went into Summer mode. I was thinking up new styles of barefoot sandals, bikinis, tank tops, etc.
I've been wanting to make a bikini for a while and ta-da! This is my first one! I made it with Premier's Deborah Norville Serenity Garden yarn in Orange Tree. Originally I ended up with one green boob and one orange. After realizing that I wouldn't actually wear it like that, I ended up cutting out the green sections of the yarn and just using the orange and white from it. I think the color is best described as "flamingo"! :)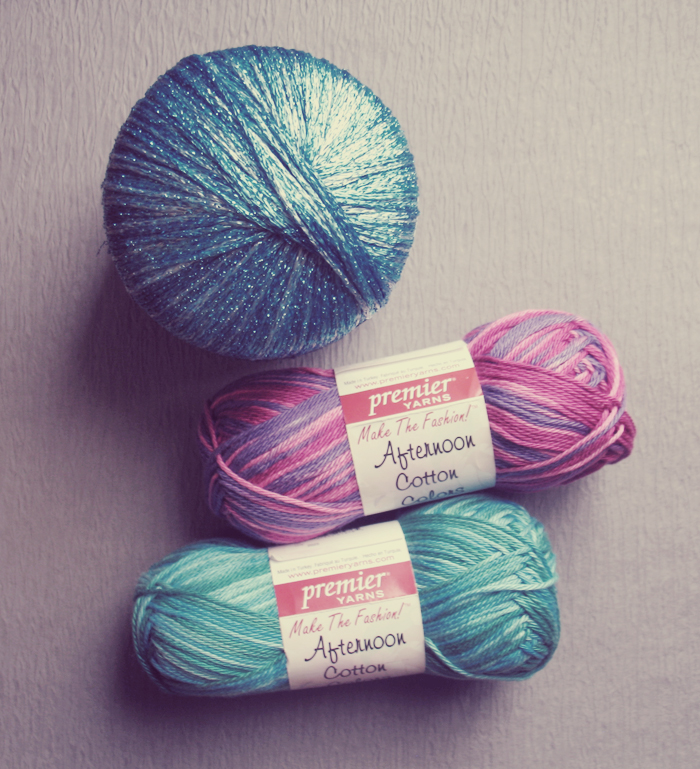 Currently, I'm working on more bikini tops with these new yarns that Premier so kindly sent me to try (thank you!!). The Afternoon Cotton is perfect for bikinis and the sparkly one, called Spangle, probably isn't really meant for that sort of thing but I'm trying it anyway! I'll post pics soon. I'm thinking of designing some simple bikini top patterns so let me know if that's something you'd be interested in! :)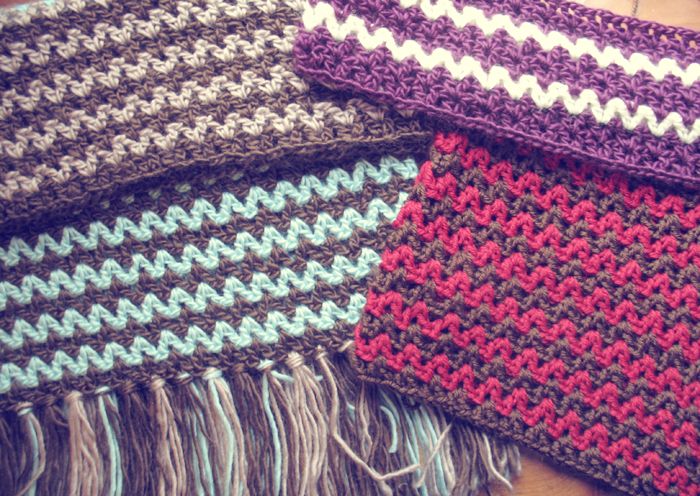 And I actually do have some Winter friendly patterns in the works too! I have three different cowl/hood/infinity scarves that I'm working on. This is just one of them (in the 3 different sizes).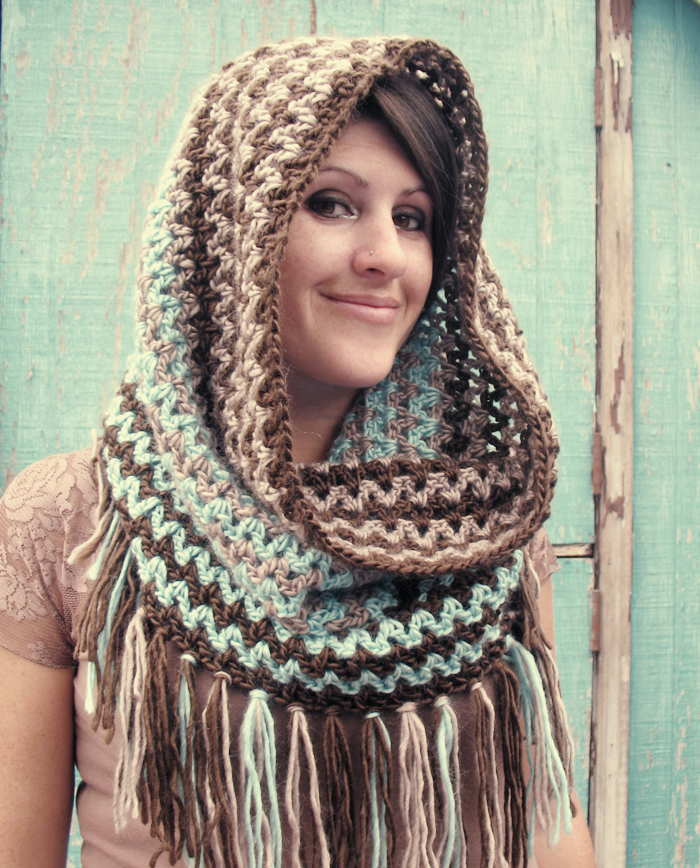 I love cowls that can be worn as hoods like this! I'm still working on the Pinecone cowl that I posted last week too. I'm planning on offering it in 3 sizes as well. I'm trying to force myself to finish the cowls before I go into full on Summer mode and start making barefoot sandals again!
You might also like these posts: