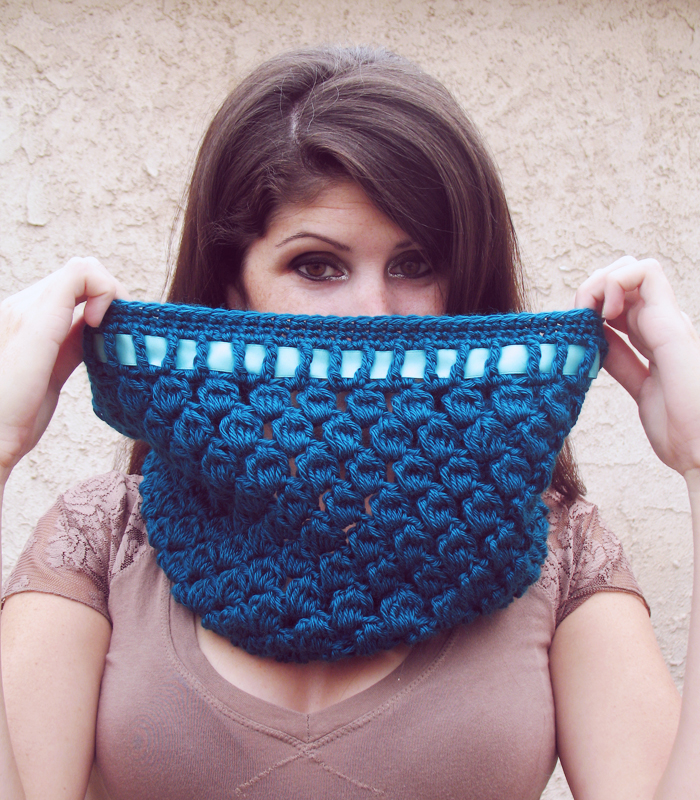 I've been working on a cowl to match my Pinecone Slouchy Hat pattern. I'm kind of undecided as to what I think of it. I'm not sure if I like the size or if it should be smaller around so that it fits tighter. What do you think?
I also can't decide if I like the ribbon (maybe it just needs to be a different color on this one) but like the hat pattern, I intended to include the option to do the edge with or without ribbon. I would love to hear your thoughts on it overall! Love it? Hate it? Would you make it? What would you change? Should it be tighter?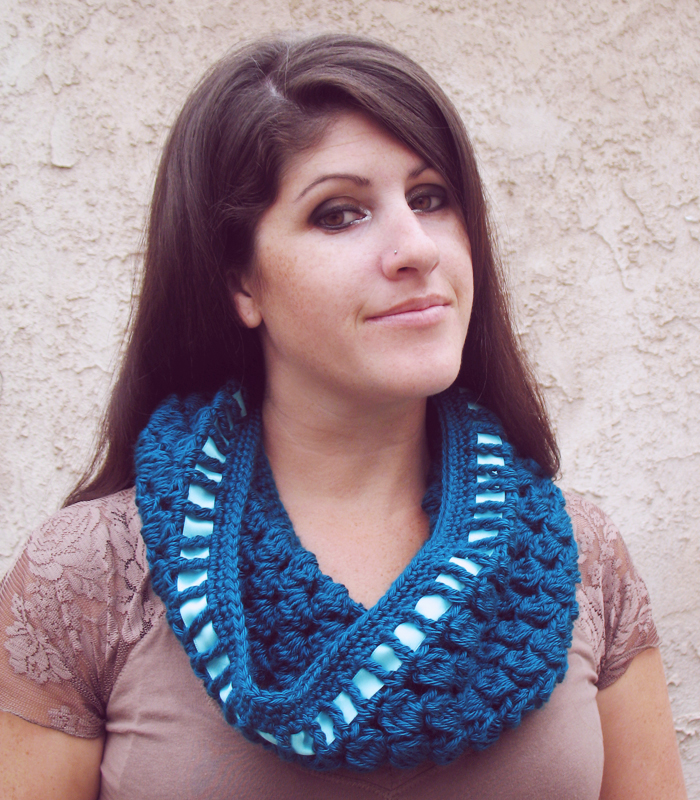 No idea why I look so unenthused in this picture!