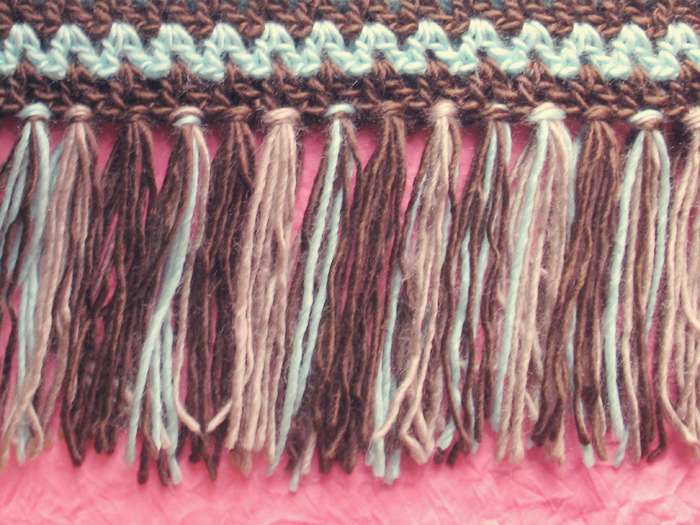 Last week I posted a tutorial on how to quickly make a lot of fringe at once and now I'm going to show you how I attach fringe! All you need is a crochet hook.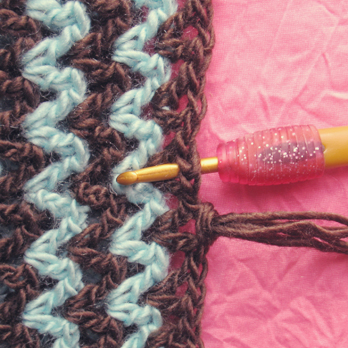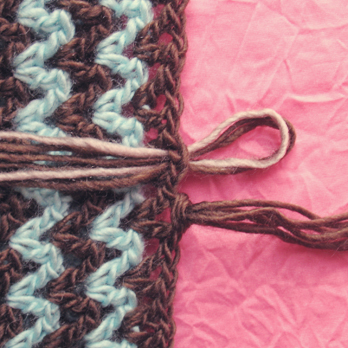 Insert your hook into the space where you want to put the fringe as shown above. Next, fold your piece(s) of fringe in half and put the middle part on the hook. Pull partially through the space.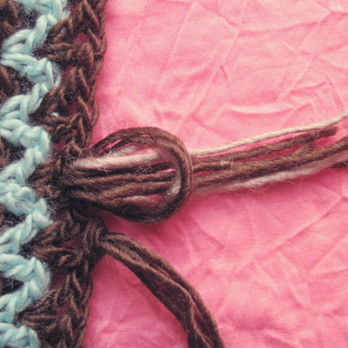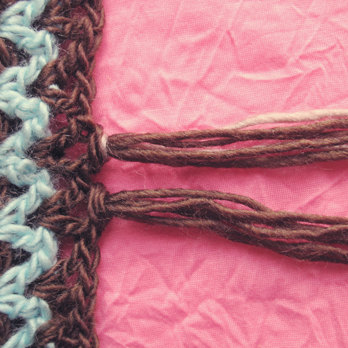 Put the ends of your fringe piece(s) through the loop and pull tight!
You might also like these posts: