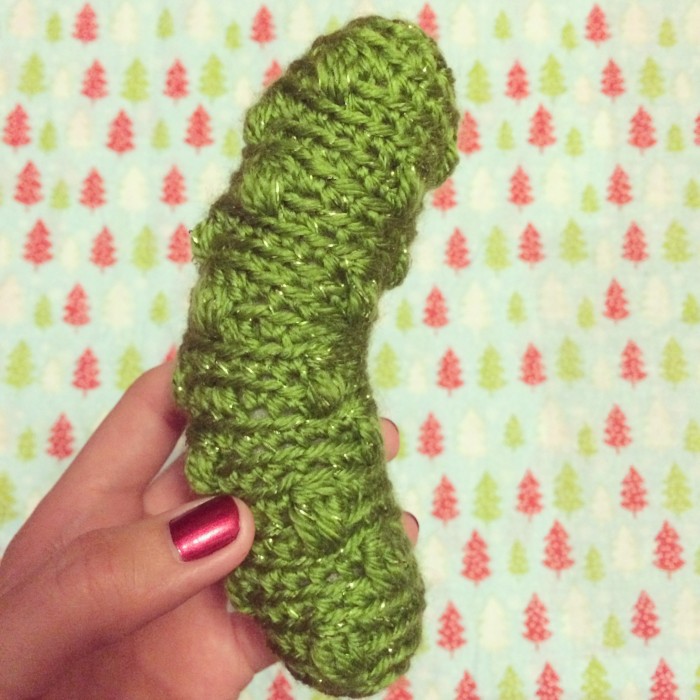 Let's have a pickle-along! I tried out this Christmas pickle pattern last night and I really enjoyed it so I plan on making several more as gifts. I think you'll have fun with it, it was quick and easy!
In case you're wondering what a Christmas pickle is exactly, here's the story:
"A Christmas pickle is a tradition of mysterious origins, although most likely American. According to tradition, a pickle is hung in the Christmas tree, and the first child to find it on Christmas morning receives a special gift."
Who wants to join me in making pickles?! Here's what to do:
♥ Get the (free) pattern here and make a pickle or a whole jar full!
♥ Post a picture of your pickle(s) somewhere public such as Ravelry, Instagram, Flickr, or your blog.
♥ At the end of the month, I'll make a post where we can all link up and show off our pickles!
P.S. If you want to make a sparkly pickle like mine, I used Caron Simply Soft Party in Spring Sparkle!
You might also like these posts: