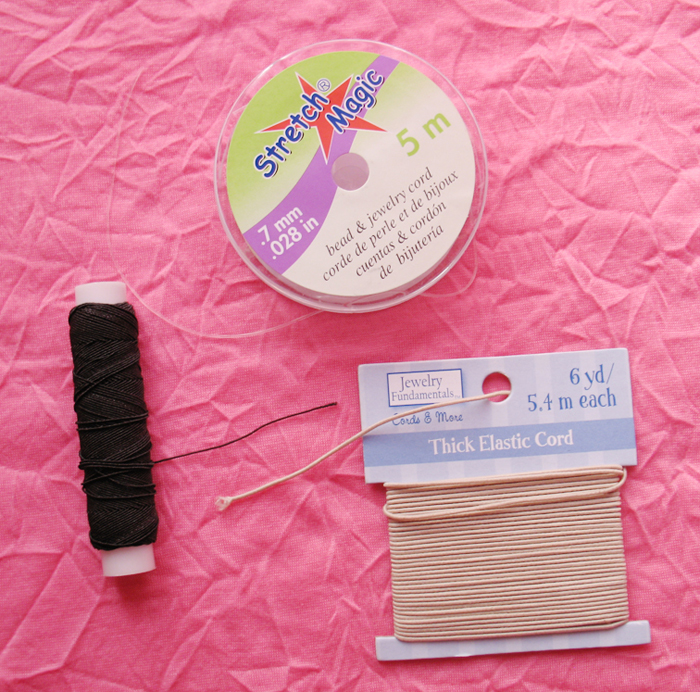 This is a little something that I included in the Swell Leg Warmer pattern but I wanted to share it here also because it's useful for all sorts of crochet projects. Actually, I do this to store bought leg warmers too! If you have trouble with your leg warmers not staying up or maybe you have a slouchy hat that always falls off your head (also useful for older hats that have gotten stretched out!), this is an easy fix to keep things in place! Just add elastic!
There are a lot of types of elastic threads & cords that you can get at any craft store. The biggest variety of colors are usually available in the jewelry making section. If I can't find a color that matches my yarn perfectly, I prefer using the clear kind so it doesn't show through.
Here are a few links to the types pictured above:
Dritz elastic sewing thread (comes in black and white)
Stretch Magic (the clear stuff!)
Tan, metallic gold & silver
Colored variety pack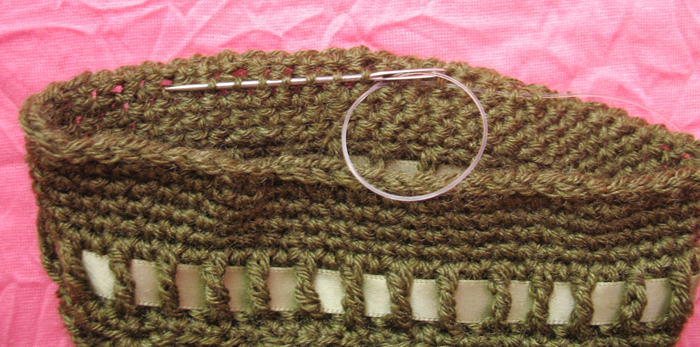 It's really super simple. All you need to do is thread a needle with elastic and weave it through the back of the stitches! You really only need to go through one round but if you want it to be extra secure, you could do more than one.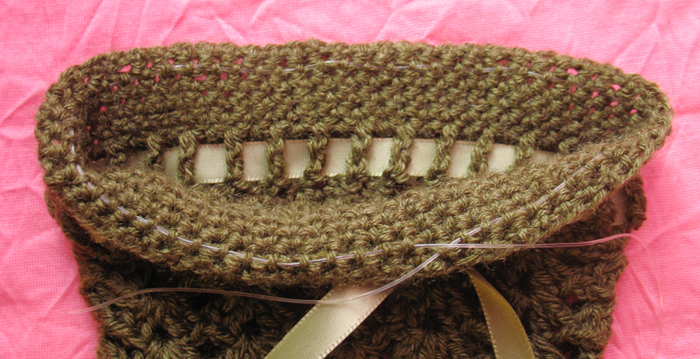 Tie a knot to secure it. With leg warmers, it's best to try it on when you do this so it's not too loose or too tight.