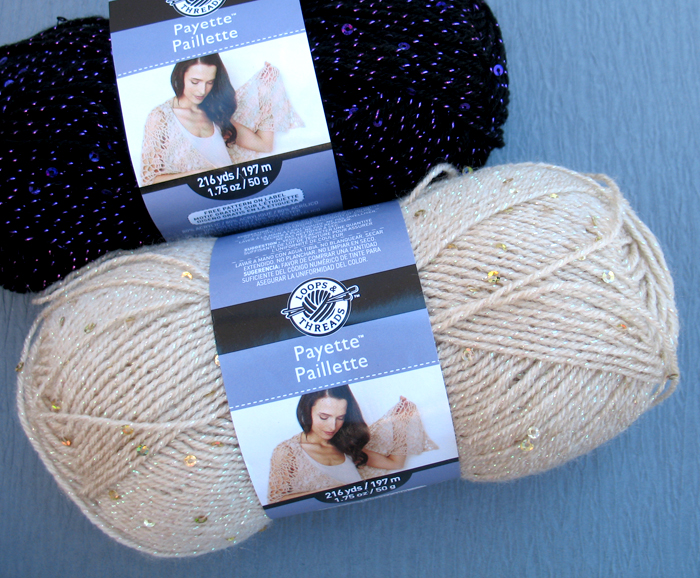 I randomly found this yarn, Payette by Loop & Threads, at Michael's when I was shopping for Halloween stuff. The black color with it's purple sparkle and sequins (called "Purple Shimmer") jumped out at me as being really Halloweenie so I had to get it! I also loved the "Gold Dust" color!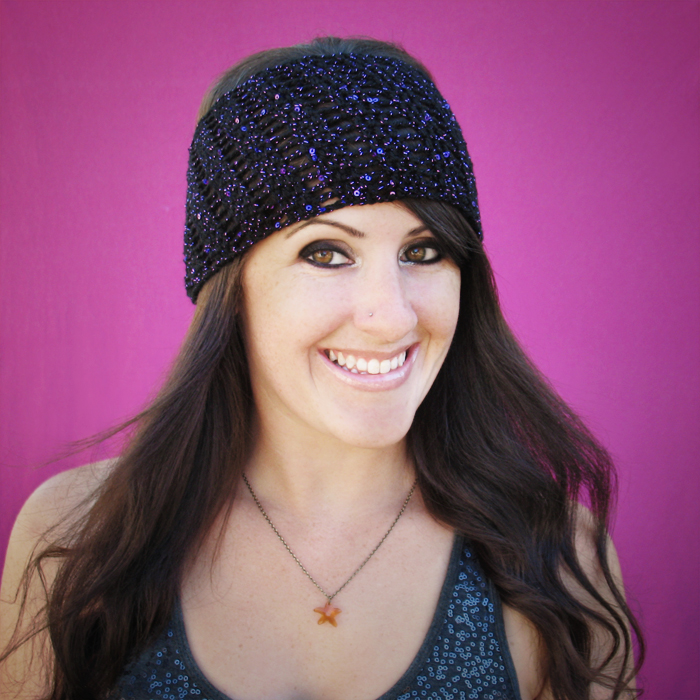 You may recognize this as the yarn I used for the October Nights Headband (free) pattern! I loved it so I wanted to post about it because the photos on my headband post didn't really do it justice! As you can see in the close up below, it has tons of sparkle! Metallic thread plus tiny sequins! It reminds me of Vanna's Glamour yarn (slightly more popular, maybe you're familiar?) except with sequins!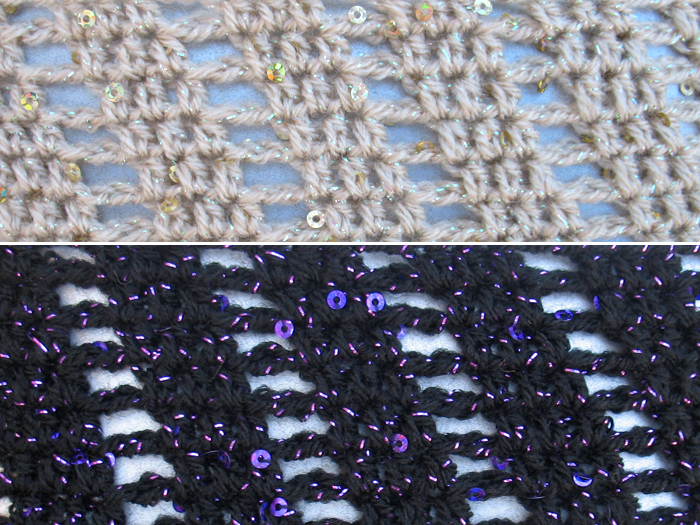 It's a nice lightweight yarn, maybe a little thicker than a sock yarn. It's 80% Acrylic, 10% Polyester, 5% Metallic, 5% Payette (sequin). It's not the softest yarn but not bad either! I don't think I'd really want a scarf made out of it, but I love it for projects like my headband where it isn't really touching your skin.
The only thing I didn't like about working with this yarn is that the sequins kinda get in the way when trying to weave the ends in (but an easy fix is to just cut them off your tail!). They also made it a little hard to frog. It wasn't really a big deal, just required a little extra patience! ;)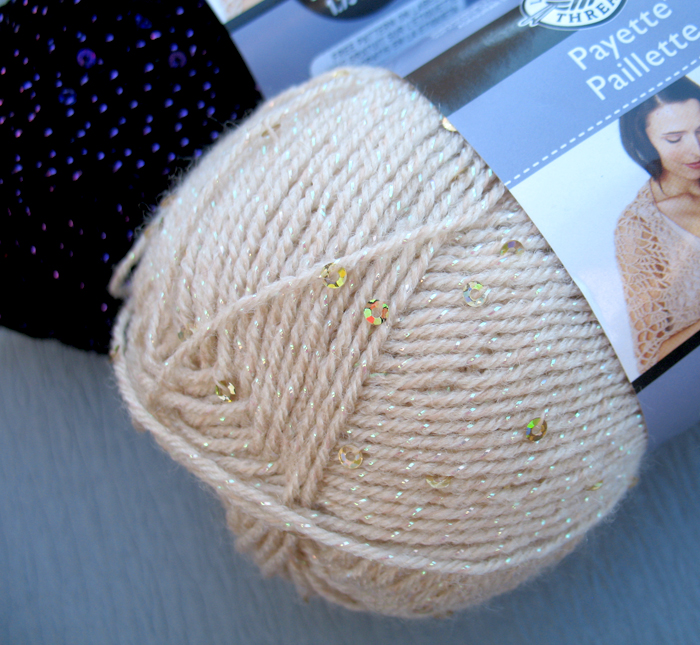 I'm really happy I tried this yarn! The weight is nice and gotta love all that sparkle! I'm thinking about making a pair of fingerless gloves with what I have leftover from the headbands.
What do you think? Have you used Payette? Will you try it?