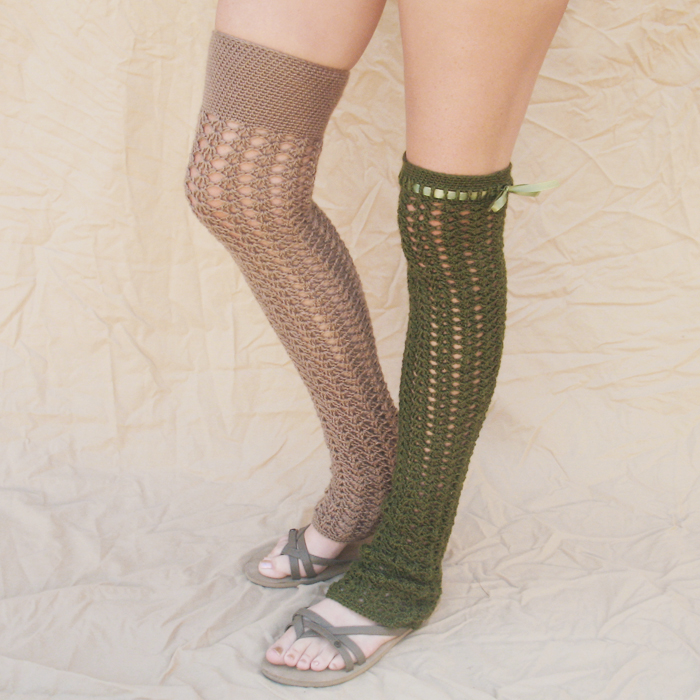 Here is the newest pattern I'm working on! I'm really excited about these because I freakin looooove leg warmers! Seriously, if you had any idea how often I wear them, you'd be shocked that I hadn't made a pair yet!
This pattern is going to be awesome because it will be able to be made in any size, with any yarn! So far I've only made them with light weight yarn. The tan is Sensations Cuddle and the green is Deborah Norville Serenity Sock Yarn.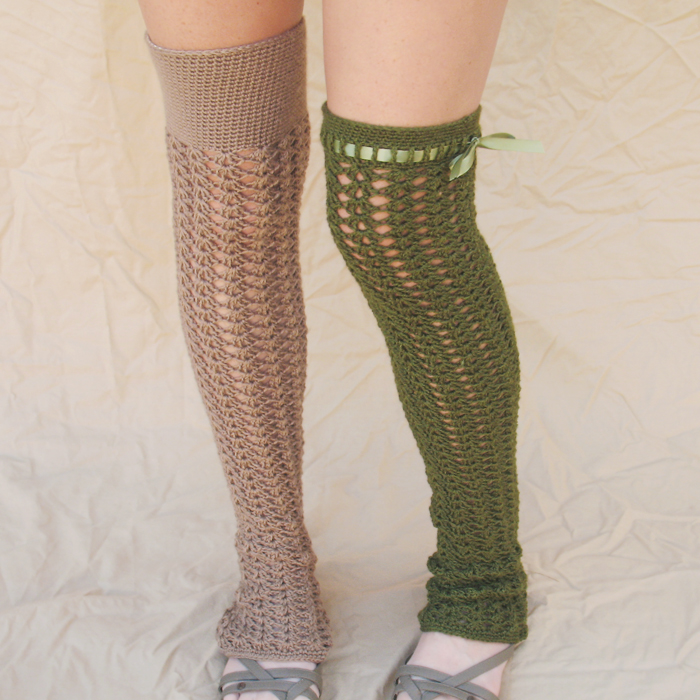 The only thing holding me back from releasing the pattern is that I've been indecisive about the top. I may include ribbon and non-ribbon options but I think the height of the top part on the non-ribbon one needs to be smaller. What do you think? Which option do you prefer? Would you make these? What type of yarn do you think you'd use?