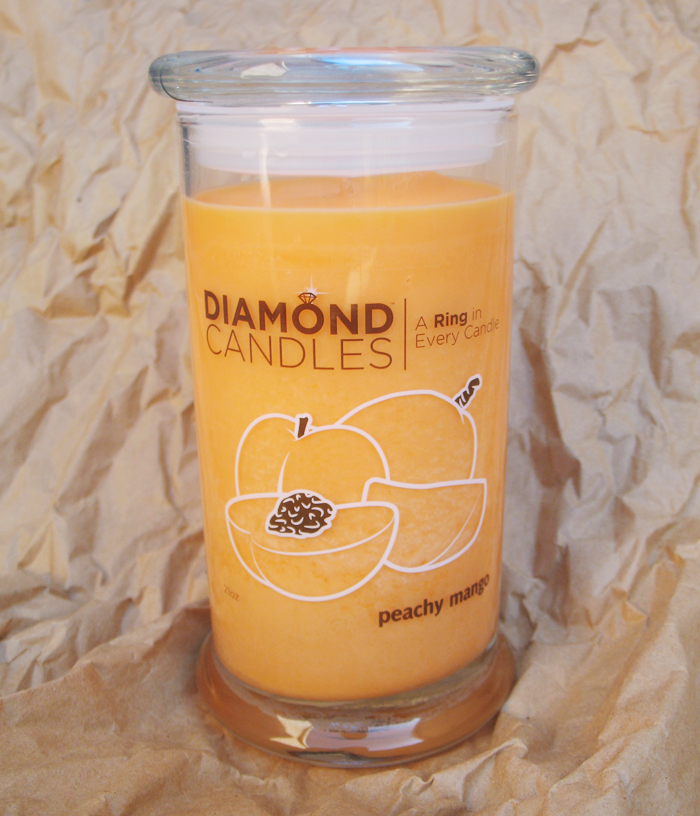 Have you seen these Diamond Candles yet? Each one has a ring hiding inside, which I thought was a fun concept! I was offered one to review and since I burn candles nearly every day, I figured why not?! I'm really picky about what brands of candles I'll buy so I'm always skeptical about trying a new one, worrying that it might not meet my quality expectations.
I'm happy to say though that the quality is right up there with my other favorite brands (same size & price too)! The scent is strong and delicious (I chose Peachy Mango, peach being my absolute favorite smell!). And the day after burning, the room still smells good! This is something I've come to expect from quality candles.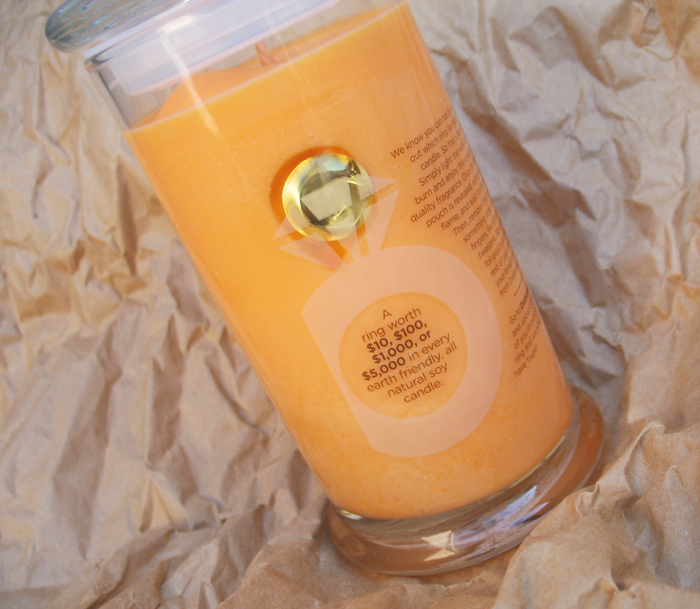 Before I got the candle, I was worried that the ring would be all the way at the bottom and I'd have to wait forever to finally get to it! I was totally that impatient child who opened cereal boxes upside down to get the prize at the bottom immediately! But they were clever and put the ring fairly close to the top. It only took me two days of burning to get to it.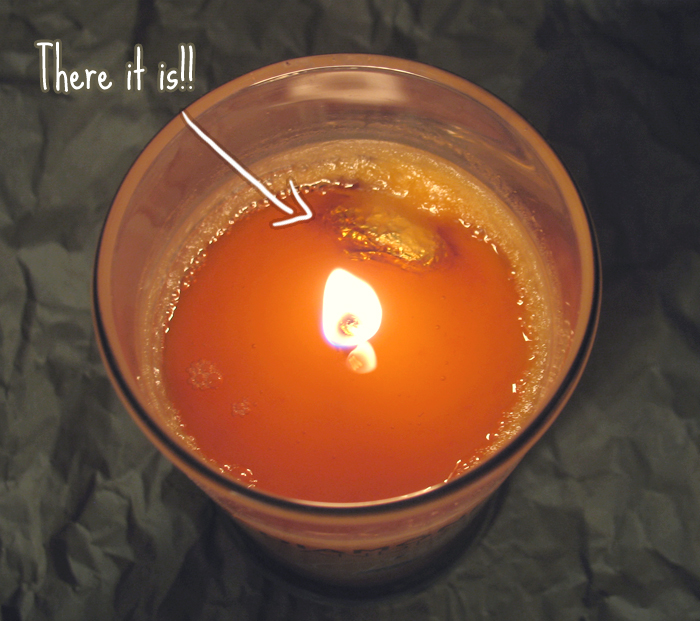 The ring is inside a plastic zip bag, wrapped in foil. The style you'll get is totally unpredictable. There is a photo gallery on the Diamond Candles website where you can see the rings other people have gotten. Most of them aren't really my style (I'm just not a bling type of girl!), but my mom was happy to have the ring and I'm still stoked on the yummy candle!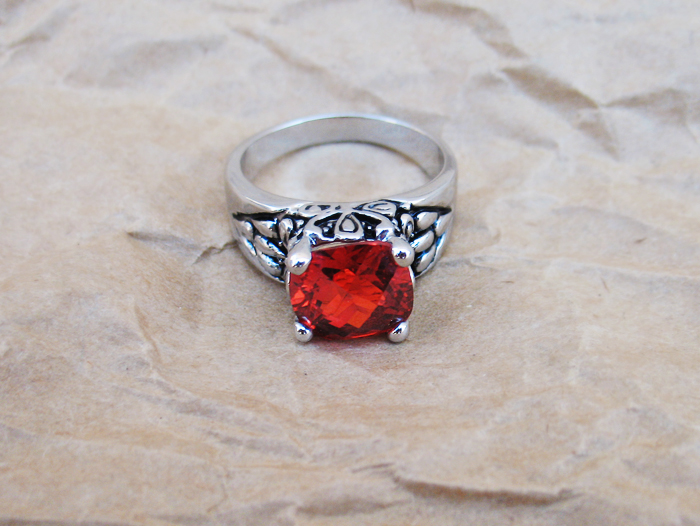 Get to know more about Diamond Candles on their Website ♥ Facebook ♥ Pinterest ♥ Instagram ♥ Twitter
Now here's your chance to win! One lucky winner will get to try a free Diamond Candle of their choice (so many yummy scents to choose from)! Enter below (we're using Rafflecopter for this one!) for your chance to win!
a Rafflecopter giveaway
Disclosure: This candle was sent to me free of charge for the purpose of reviewing. These are my own genuine opinions. I wouldn't post a review of something I didn't like ;)
You might also like these posts: