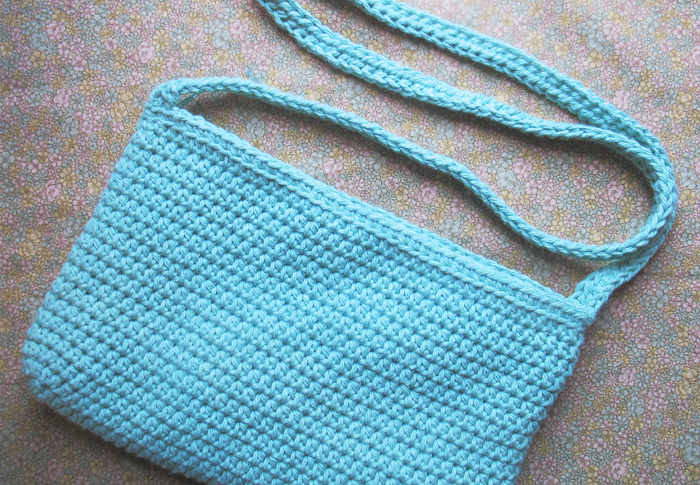 I've been having some frustrations with the fringe bags I'm working on. I started putting together the linings and zippers and when I sew them into the bag, it gets all weird. Kinda twisty like? That's hard to explain but you can probably tell in the picture below, how the zipper gets all wavy rather than laying flat. I think the solution will be to try one with no lining, just a zipper. The bag really doesn't need a lining anyway, I just thought it would be pretty.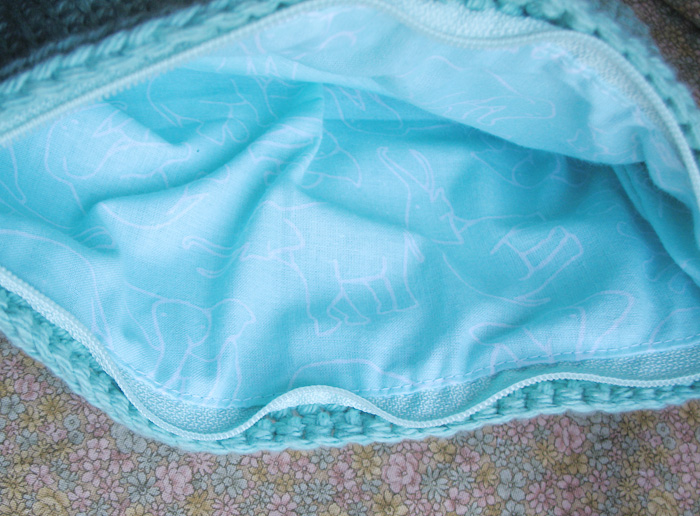 Another thing I've been working on is trying to decide how I want to attach the strap. The first one I did was the green one below. I used little D rings, because I thought it would look nicer. But no matter how I attach the ring, it ends up turning so the pointy end is up. I would have tried O rings if any stores around here had them (I hate ordering supplies online, too impatient). So I ended up just attaching it to the top round on the blue one, which looks a lot nicer I think.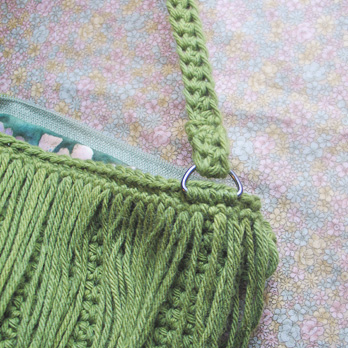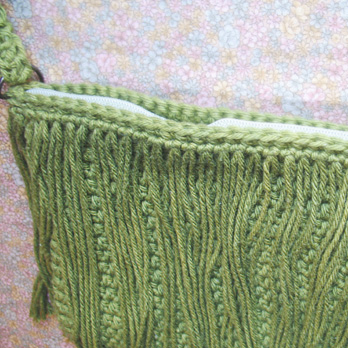 I really want to finish this pattern already! It seems too simple to be taking so long but I'm kind of a perfectionist! :P Anyway, I'm gonna keep working on it and I would love to hear what you think!