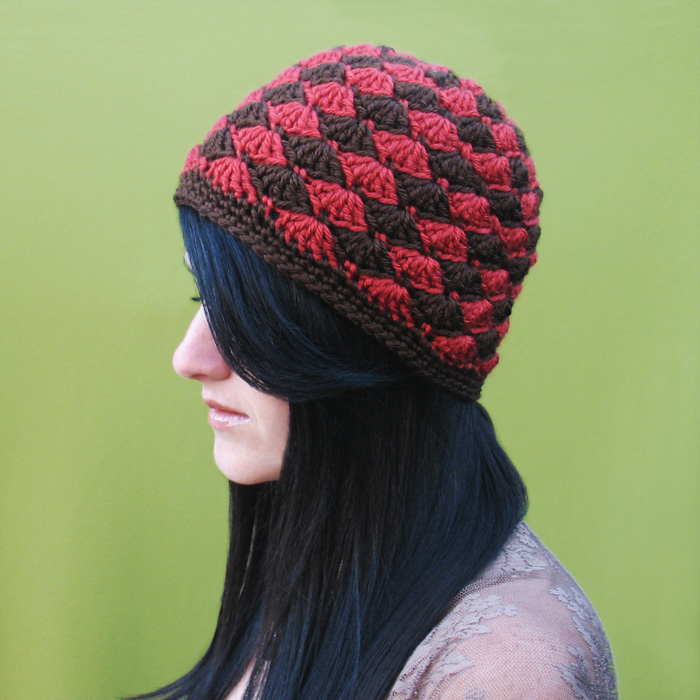 It's about time I finish this pattern, right?! I'm happy to say it's ready! The High Tide Skully hat! It's here! Yay! This one can be made as either a regular skully hat or with ear flaps. Either way, it's a warm hat with a pretty texture that will keep your head cozy on cold days!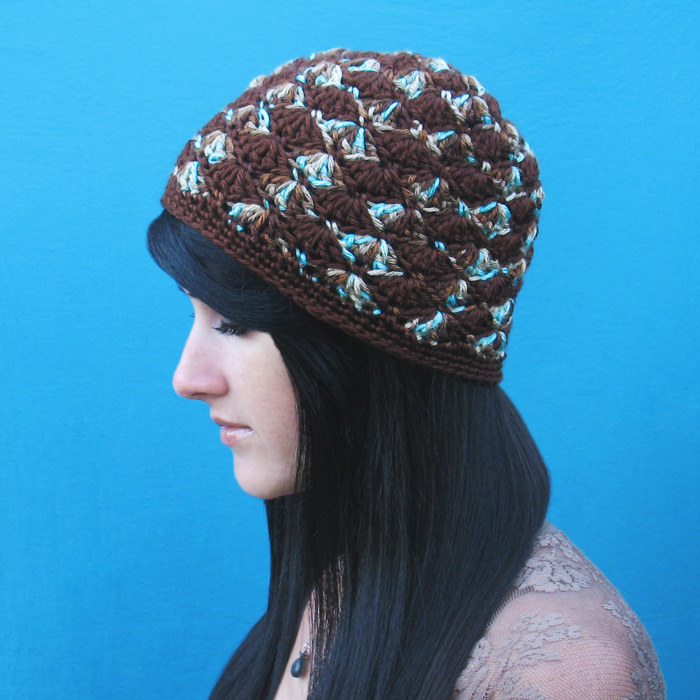 The pattern is intended for worsted weight yarn and uses only basic stitches (all single & double crochets). I consider the pattern advanced beginner/intermediate level. The ear flap version is going to be a little trickier than the regular skully version but there are 3 pages of the pattern dedicated to help with the ear flaps. The entire pattern is 9 pages long and includes plenty of photos to help you along. Here's a peek at what's inside: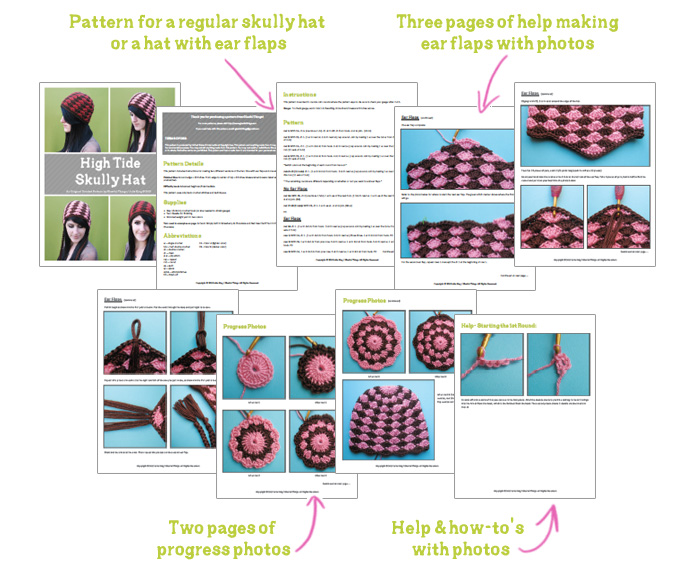 The pattern is available through Ravelry, where you can download it instantly after check out.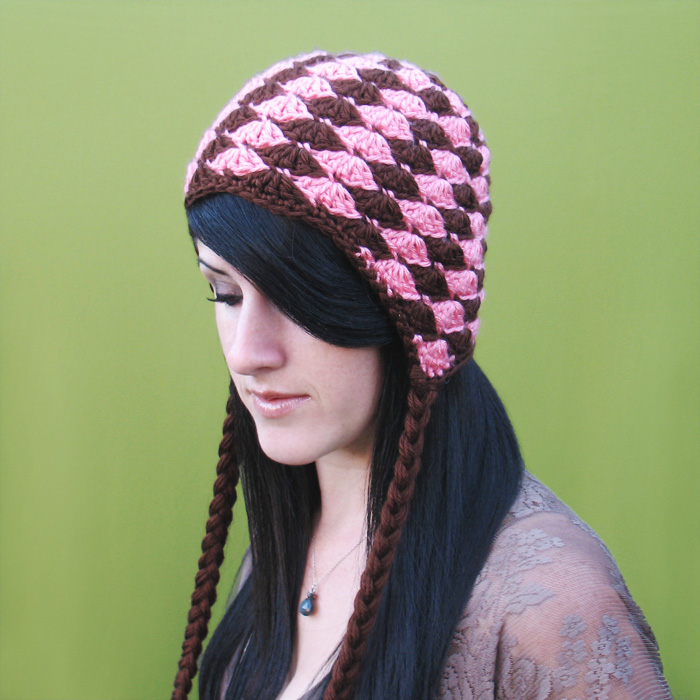 Even though it's a warmer, more cold weather style hat, it makes me think of shells or waves so I had to use something beachy for the name! What do you think? I hope you like it! Also, I'm curious, how many of you will make the ear flap version? I'm not sure if I should make more ear flap styles in the future.
You might also like these posts: