Here's a fun little hair accessory that's cheap and quick to make! I think I spent about $4 on the supplies and could make at least a dozen of these with it!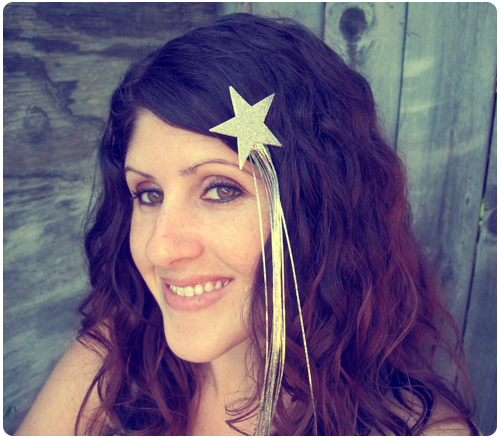 Supplies
• Glitter foam sheet - $1.50 @ Joanns
• Christmas tinsel (Buy tinsel garland if you can – it's connected at the top, which makes it easier to use for this. Regular tinsel will work fine too though!) - found at Michaels.
• Hair clip (I ended up using bobby pins instead of snap clips. Use whatever you prefer!)
• Scissors
• Hot glue gun
• Pencil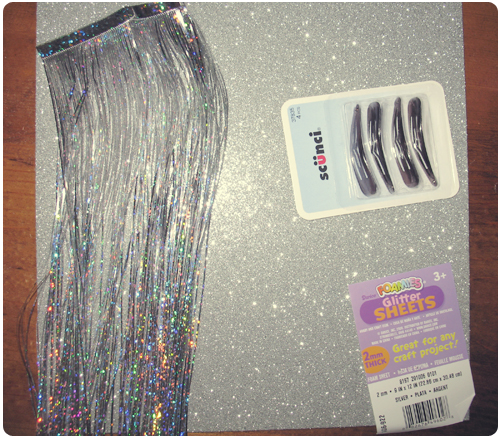 Step 1: Draw a star on a scrap of paper. Place it face down on the back side of the foam sheet and rub to transfer the star to the foam. You could also just draw it directly on to the foam. I was being a perfectionist though and had to draw several stars on paper until I got one I like! :P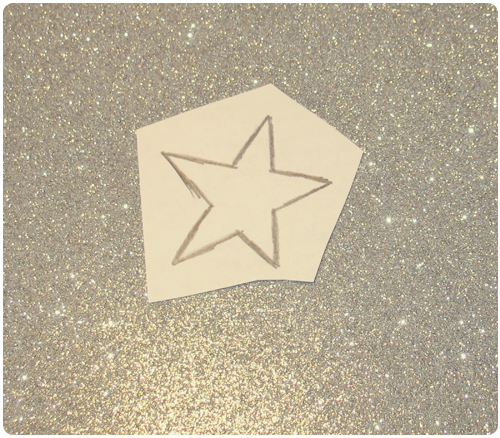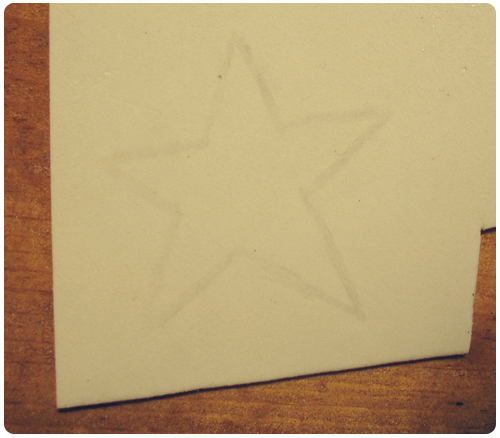 Step 2: Cut out your star.
Step 3: Cut a small strip of the tinsel garland. If you're using regular tinsel, just gather a small bundle of it and tie a knot at the top to hold it together.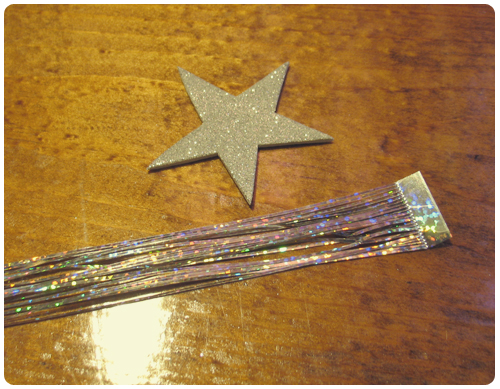 Step 4: Use your glue gun to attach the tinsel and then your hair clip. Be careful, the glue will melt the tinsel. I recommend putting a blob on the back of the star, give it a couple seconds to cool a tiny bit, and then press the tinsel on to it.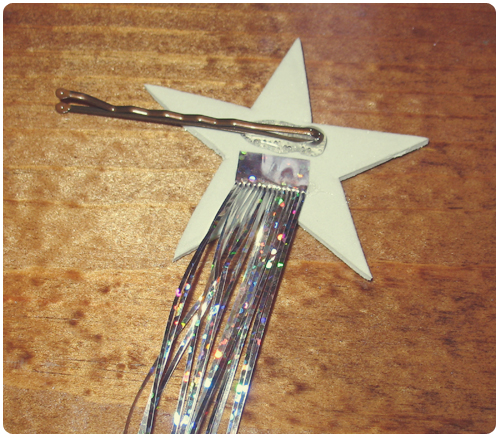 Enjoy!
They'd also be fun without the tinsel! The glitter foam sheets come in several different colors. It would be fun to make a bunch of tiny multi-colored stars! :)
Please share your pics in the comments if you make some, I'd love to see! :)
You might also like these posts: