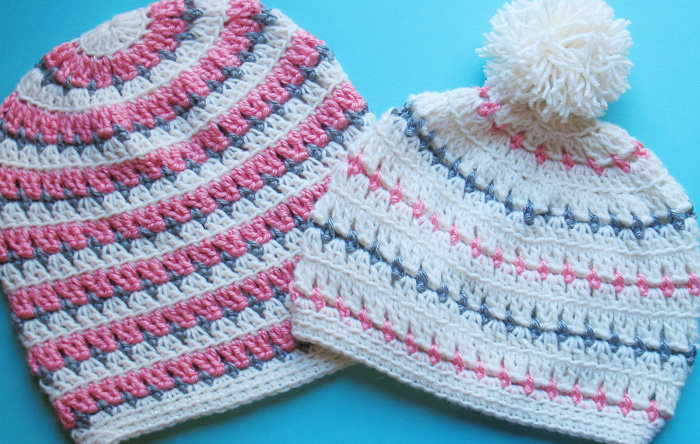 Here is my newest hat design! I'm also working on a regular slouchy version of it that will be ready soon. But for now, I have the skully & extra long skully versions ready and I need a few people to test it! Interested?
About the pattern
This is an intermediate level pattern that uses only basic crochet stitches (single, double, chains). You'll need 3 colors of worsted weight yarn & a size H crochet hook.
What is pattern testing?
Testing involves trying out the pattern and letting me know if you run into any typos or have any problems. I'm looking for someone who can be really critical! This is important. In the past I've had too many people tell me a pattern was perfect and then had other people testing the same pattern find obvious errors, etc. Please only apply if you're really interested in offering constructive criticism.
How to apply
Please leave a comment on this post including the following:
1. Link me to your Ravelry/blog/Flickr or somewhere that I can see a few things you've made
2. Do you have Word or a program that lets you edit .DOC files?
3. I'd like to have testing completed by Wednesday the 30th. Is that doable for you?
I'll contact you within 48 hours, by email if I choose you as a tester.
Please don't email me about this! Just comment on this post. Thank you! :)
Thank you so much, everyone who offered to test for me! I have plenty to choose from and will be emailing you ASAP! If you'd like to know how to test for me in the future, check out this post! :)
You might also like these posts: