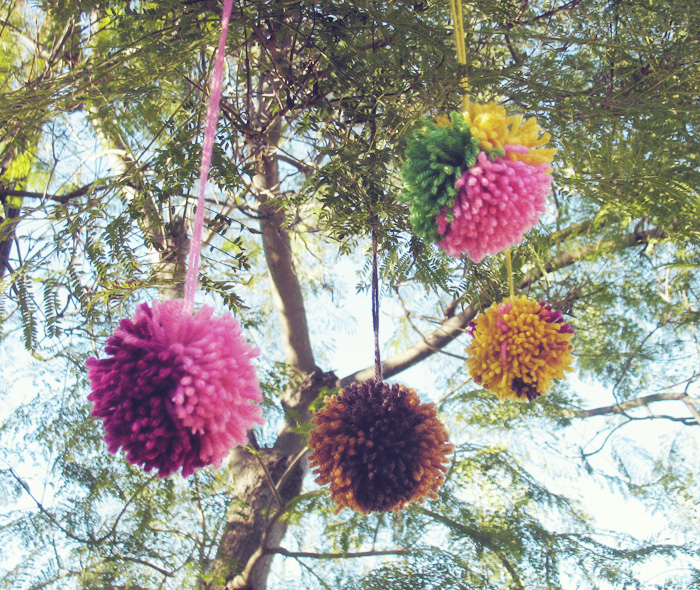 I wanted to find a quicker and easier way to make pom poms than with the little tool I've been using. I had one of these simple round pom pom makers but you have to cut pieces of yarn and use a needle to go through the hole on it. Then I saw these ones that open up and thought that seemed a lot easier, so you can just wrap the yarn around. But I was being cheap and thought I could probably just make my own! So here's what I did: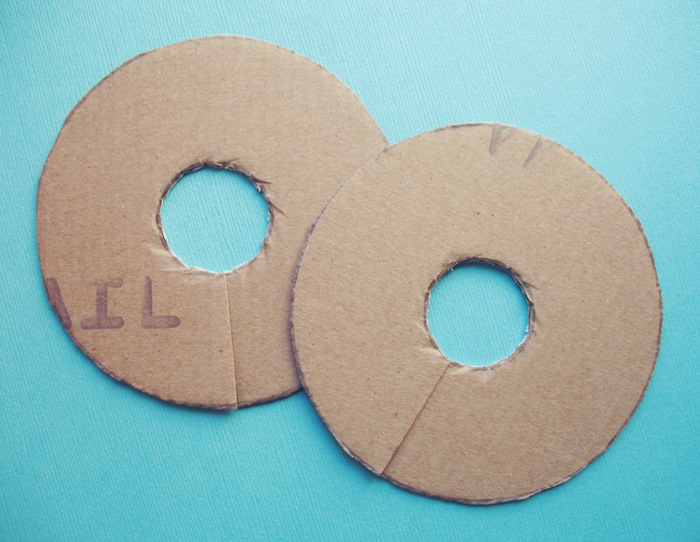 Cut two circles out of cardboard (the exact same) and cut through one side up to the center hole.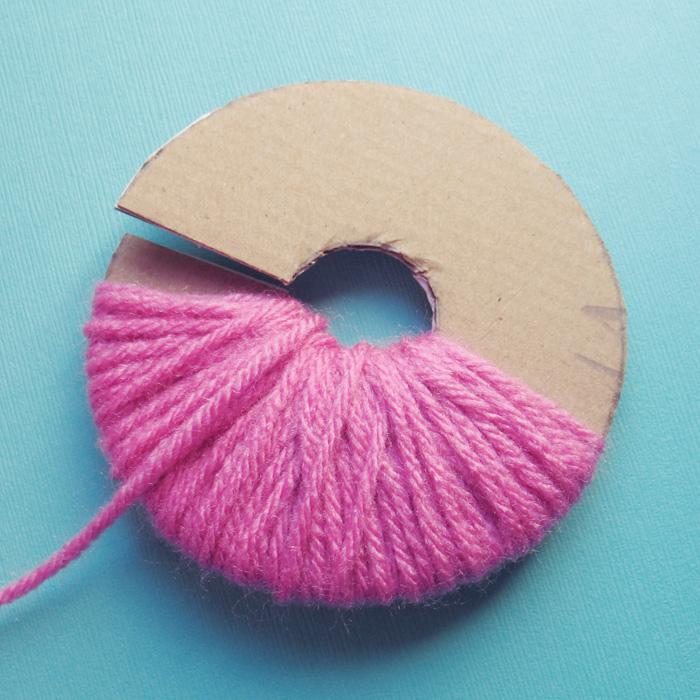 Hold the two pieces together and wrap your yarn around and around!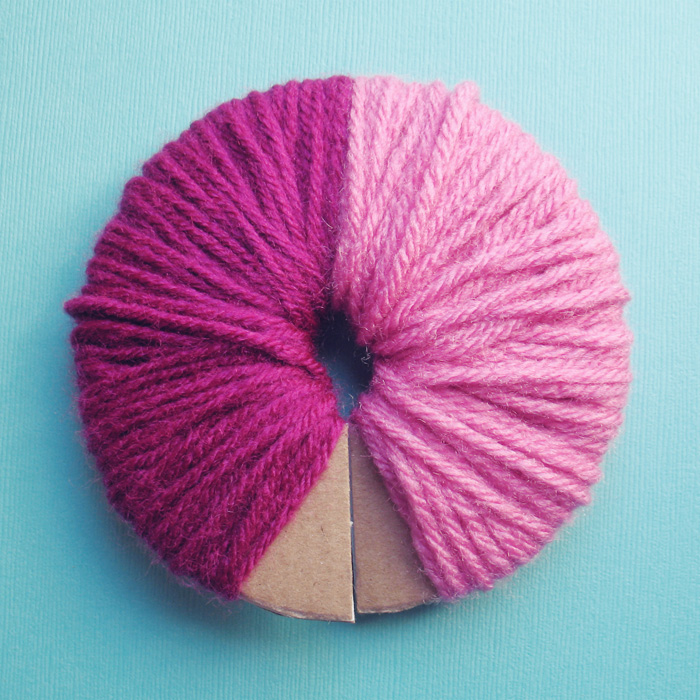 I couldn't go all the way up to the cut because the yarn would slide off but it doesn't matter.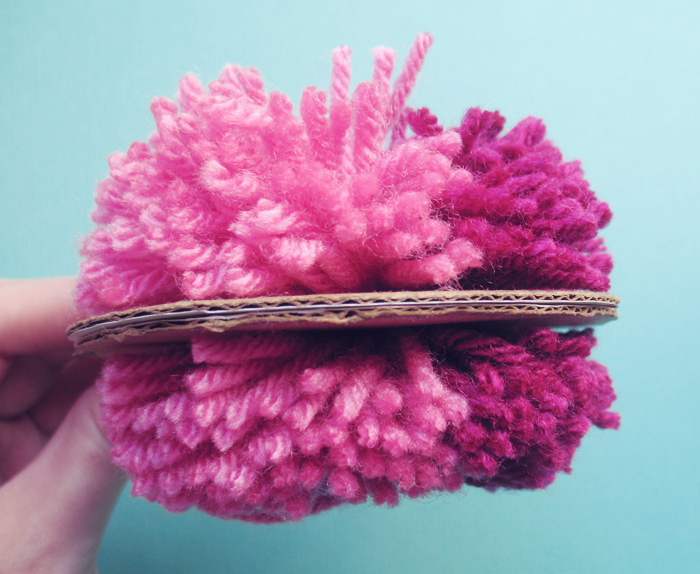 Insert your scissors between the two pieces of cardboard and cut the yarn all the way around.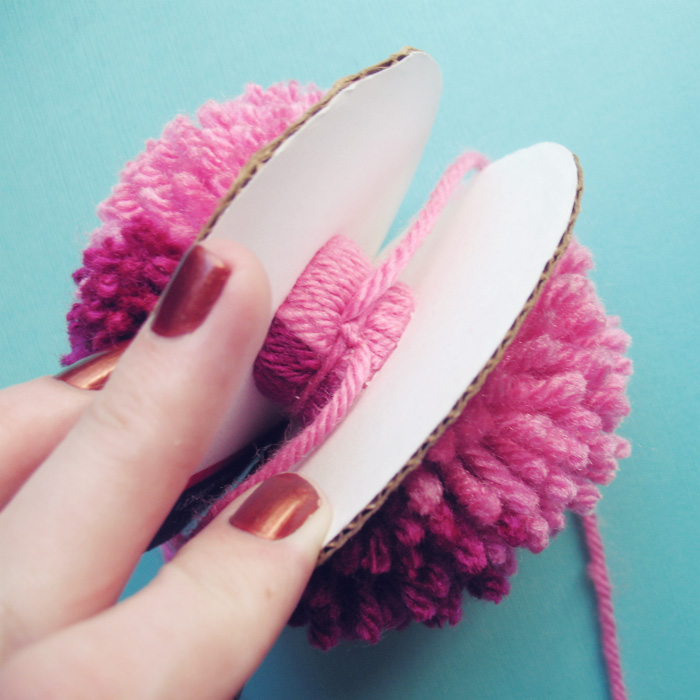 Cut a piece of yarn to tie around the center of the pom pom, between the two pieces of cardboard. Tie a really tight knot. Then you can slip the cardboard off and you're done!
I thought this was definitely quicker than the tool that requires you to use a needle. It'll be especially useful if you want to make a really large pom pom! If you try it, let me know what you think. :)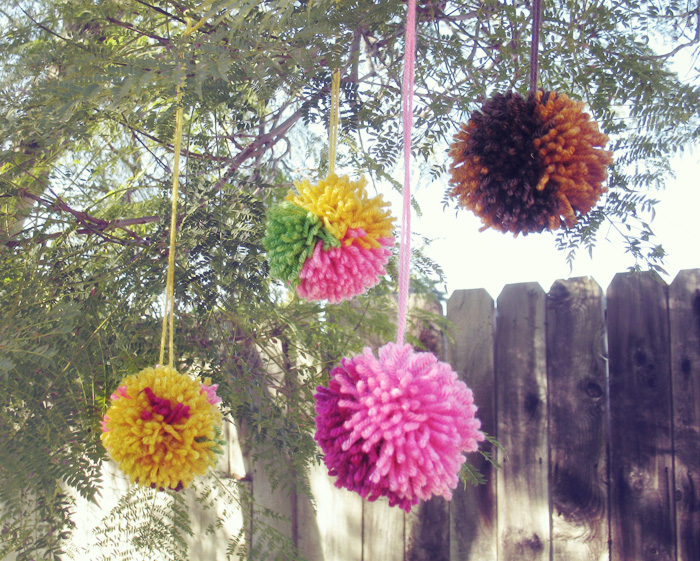 Be sure to check back tomorrow for part two of the pom pom experiment! I'm going to show you how to do all of the different style pom poms in the picture above.