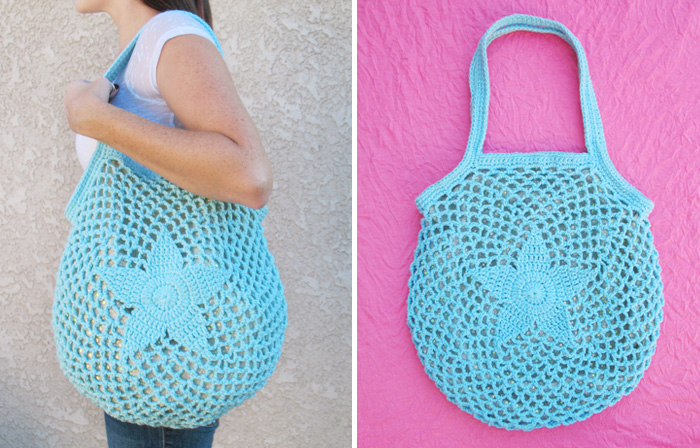 The Sparkler Bag pattern is here! I know a lot of you have been anxiously awaiting this one! I really appreciate everyone's enthusiasm over it and I'm sorry for keeping you waiting for so long! I just wanted to make sure it was the best it could be! I think you're gonna love it! It's a really versatile bag. You can line it with fabric and it'll make a great tote bag or you could leave it unlined and use it as a market bag! You can read all about it & purchase if you'd like below or on Ravelry.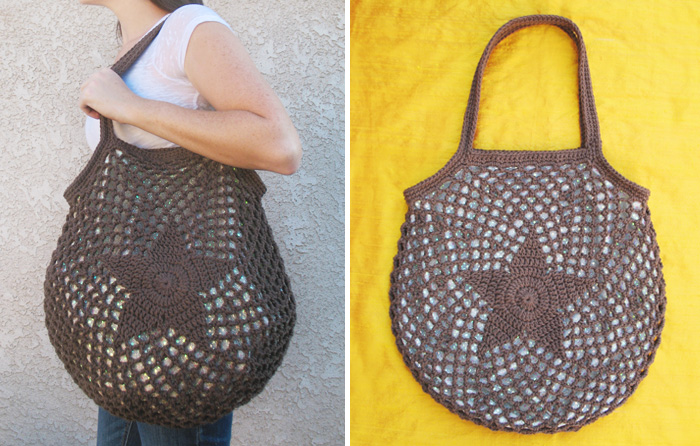 The pattern is intended for worsted weight yarn and like the Sparkler Slouchy Hat, it'll look awesome with sparkly yarn! It uses only basic stitches (chains, single & double crochets) but I consider it advanced level because the assembly is a little complicated. But don't worry! I've included SO many photos in this pattern to help you with the assembly, you shouldn't have any problems! Seriously, this is my longest pattern ever and it's only because I've included so many photos to help you along. Here's a peek at what's inside the pattern: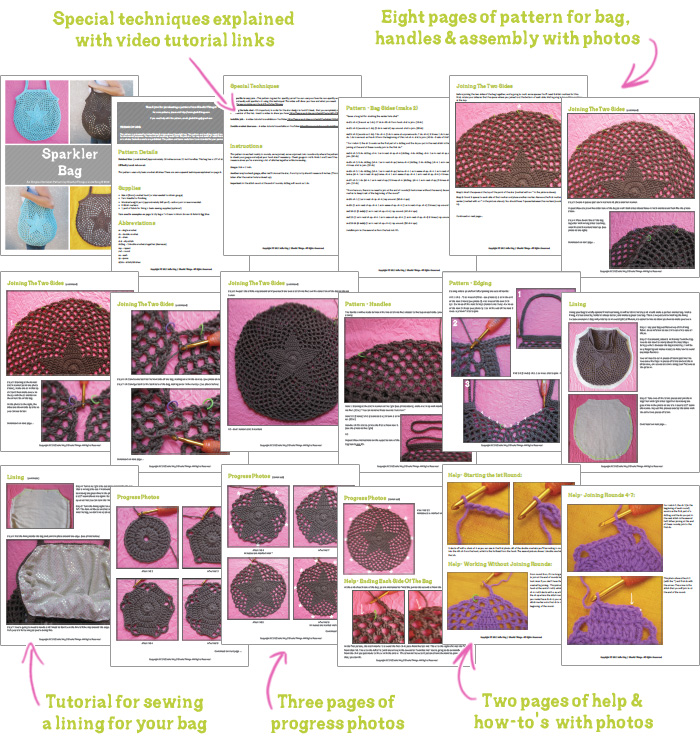 SO many photos, right?! I hope that's not overwhelming to anyone. I just wanted to make everything as clear as possible and sometimes including step by step photos is the only way to go!
The pattern is available through Ravelry, where you can download it instantly after check out.
 $5.00 - Sparkler Bag Pattern
 $6.00 - Sparkler Bag & Slouchy Hat Patterns
As I mentioned before, there is a $3 discount if you buy the bag and the matching hat pattern. You do not have to buy them together to get the discount. If you've already purchased the hat pattern, you can still get the discount. As long as you have a Ravelry account, it will remember your purchase and will give you the discount when you buy the bag.

You might also like these posts: