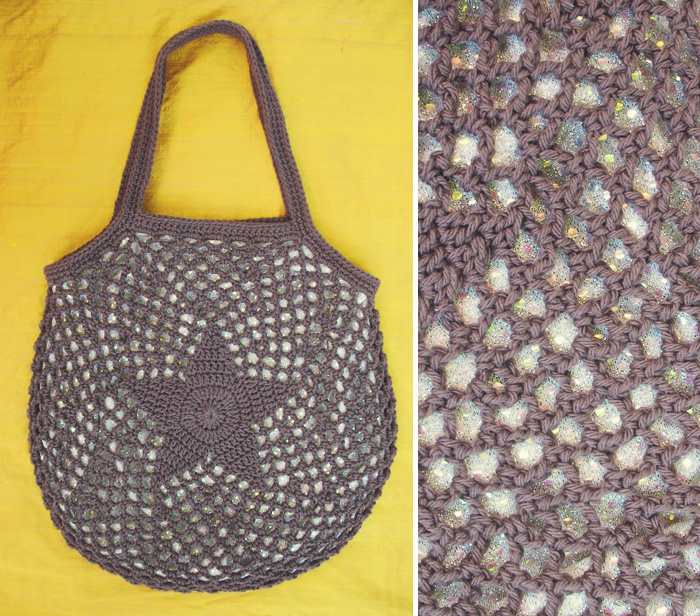 It's finally time!! The Sparkler bag pattern is ready for testing!! Would you like to help?
What is pattern testing?
Testing involves trying out the pattern and letting me know if you run into any typos, errors, or have any problems. I'm looking for someone who can be really critical! This is important. Please only apply if you're really interested in offering constructive criticism and have time to dedicate to focus on this.
About the pattern
This is an advanced level pattern that uses only basic crochet stitches and techniques. The assembly however, is a bit tricky, which is why I'm calling it advanced. You'll need approximately 340 yards of worsted weight yarn & a size H crochet hook. You will need 1 yard of fabric & basic sewing supplies to line the bag (required because I need that part of the pattern tested as well).
How to apply
Please leave a comment on this post including the following:
1. Have you ever made the Sparkler Slouchy Hat?
2. Link me to your Ravelry or somewhere that I can see a few things you've made?
3. Are you able to sew well enough to line the bag?
4. Do you have Word or a program that lets you edit .DOC files?
5. I'd like to have testing completed by Saturday the 29th. Is that doable for you?
If I choose you as a tester, the pattern will be sent out to you by email no later than Friday the 21st.
Please don't email me about this! Just comment on this post. Thank you! :)
You might also like these posts: