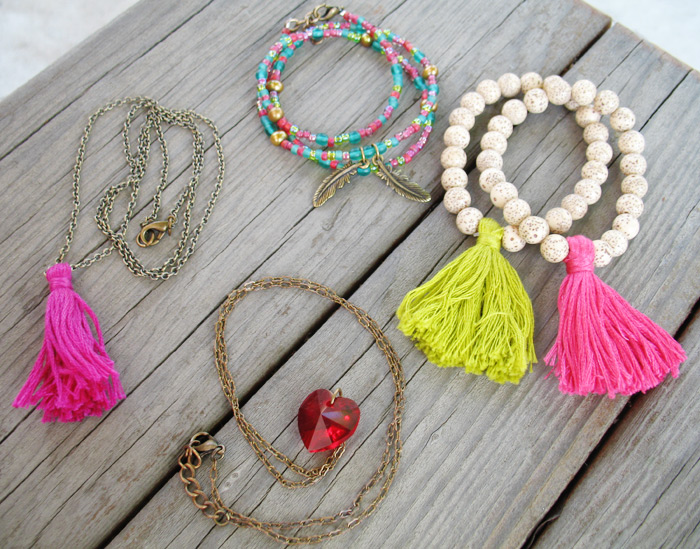 Here's some jewelry I've made recently. I love making jewelry and wish I did it more! Everything I make is really basic but I like it. It's what I like to wear. I'm going to post a tutorial on how to make the tassel bracelets and necklace soon!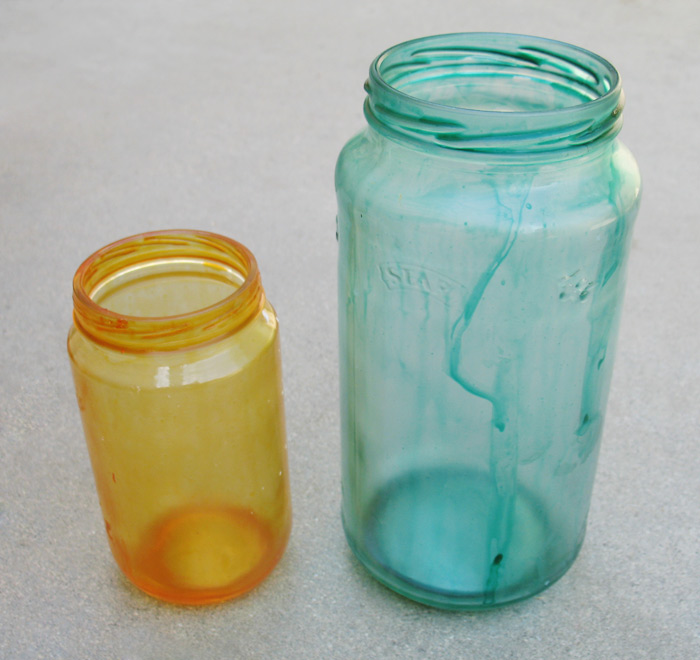 I've been hoarding (seriously, it's gone way beyond collecting now!) glass jars for several projects I found on Pinterest and my box of jars has reached capacity so I figured it was time to actually try one of those projects! I experimented with tinting glass using this tutorial. The orange one came out really well but the blue one is a mess. I had the genius idea that I would mix the paint in the lid and put it on to dump the paint in. Not one of my brighter moments! :P I'm still trying out this technique so I'll make a post about it when I figure out what works best and have some nicer jars to share!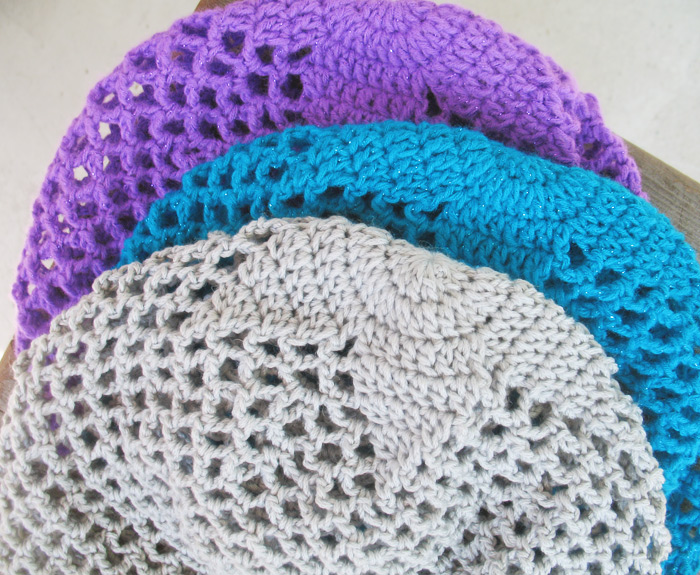 The star hat pattern is being tested right now. If all goes well, I'll be able to release that pattern sometime next week. The bag pattern is taking longer than I was expecting but there's still hope that I'll be able to release it before the end of the month! Sorry for keeping you waiting! :(
I was recently interviewed by Julie of ACCROchet! Check it out and find out about how Gleeful Things got started! You can find the interview here.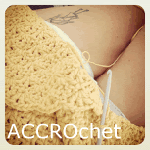 You might also like these posts: