I'm officially in denial about my age. I don't feel 28! How did this happen? :O hehe! Regardless, it was still fun to celebrate! I planned a bike ride / bar crawl / Taco Tuesday celebration because that's something that I love to do and I didn't want to miss a Taco Tuesday! Is Taco Tuesday a Californian thing, or do they do that everywhere? I'm not sure. In case you've never heard of it, lots of places will offer really good deals on tacos on Tuesdays. We like to go during happy hour to get deals on yummy drinks along with our tacos!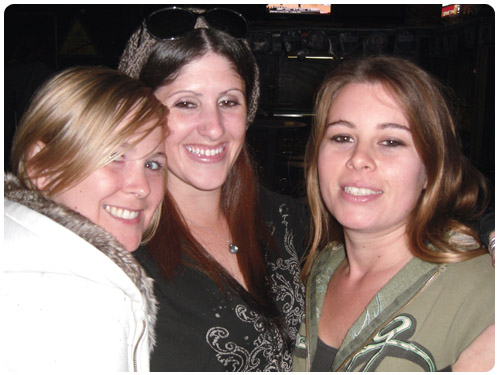 We started out in Redondo Beach. First stop was a beer bar called Naja's that has like 80 beers on tap. I had a few different beers. Whatever friends put in front of me! heh! I'm not really much of a beer person but I do enjoy trying all of them at least once.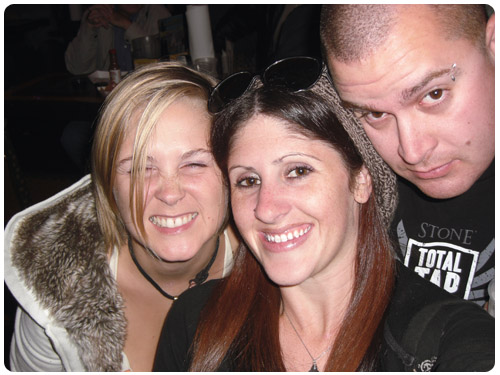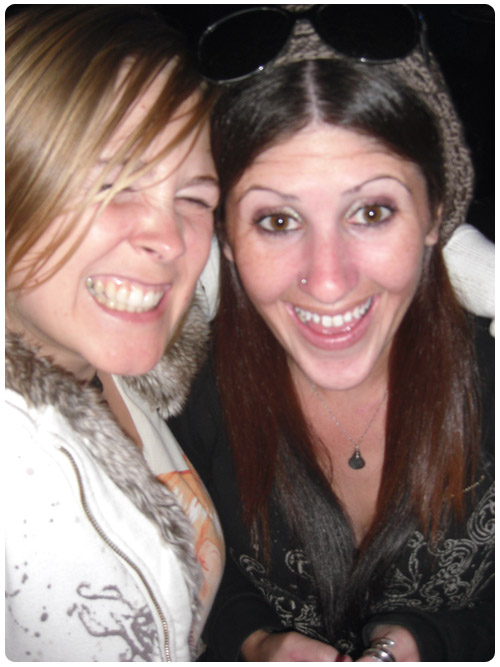 This is my excited face!! When I type this :D, you should picture me making the face above! :D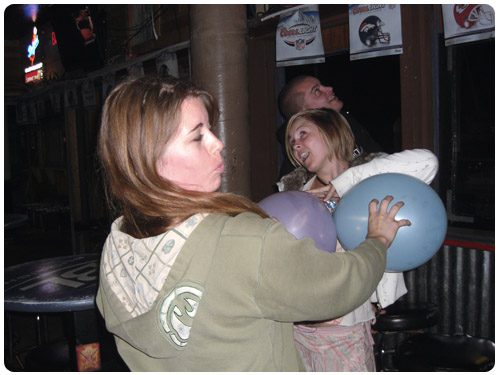 Jill felt up Kristi while Glenn tried to retrieve one of my balloons that came loose and floated away.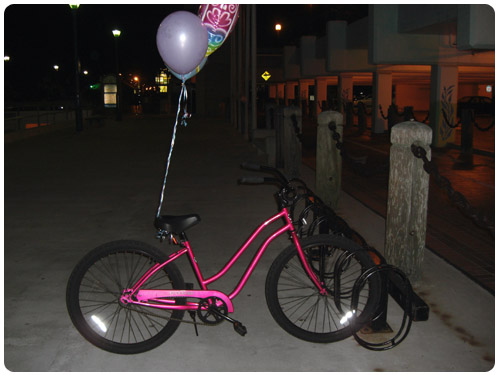 This is my beeeeeautiful bike! After leaving Naja's, they tied my balloons to it. I loved it but only rode it a little way to the parking structure because we opted to drive to the next bar instead of ride.
We ended up at Sharkeez in Hermosa Beach, which is one of my favorite places to get Tacos. Their shrimp tacos are soooo good!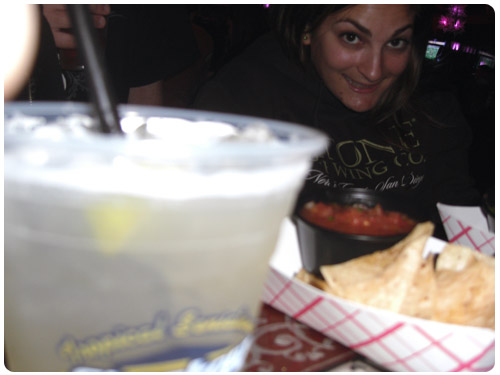 And this is what happens when I drunkenly try to take pictures! That's my margarita. Oh hey! And Lisa in the background! :D
You might also like these posts: