I've been dreaming up this giveaway ever since I finished the barefoot sandal patterns! My pattern testers kept saying they'd show me their photos after they painted their toes, so it made me think, "hey! I should do a giveaway with matching nail polishes!".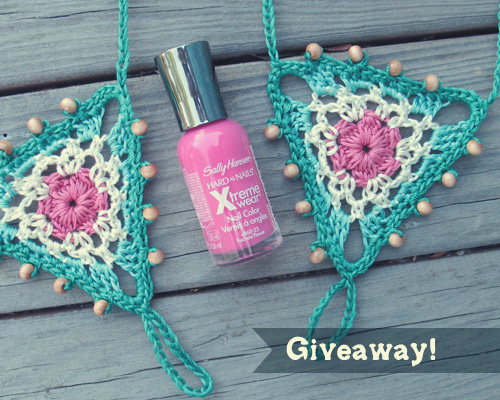 So here goes! I'm giving away two pairs of my Wildflower barefoot sandals. Each with a matching nail polish so your toes can look just as pretty as your sandals! ;)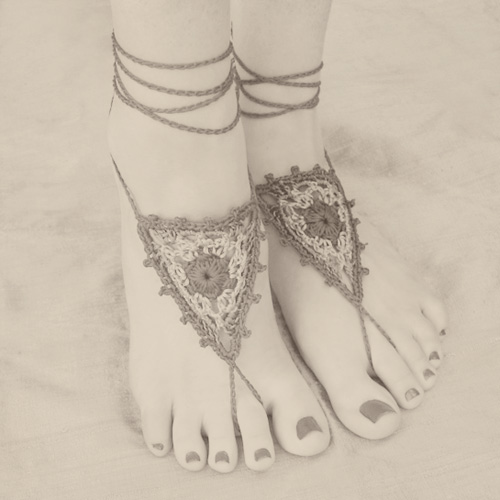 There will be two winners – one pair of sandals + nail polish each.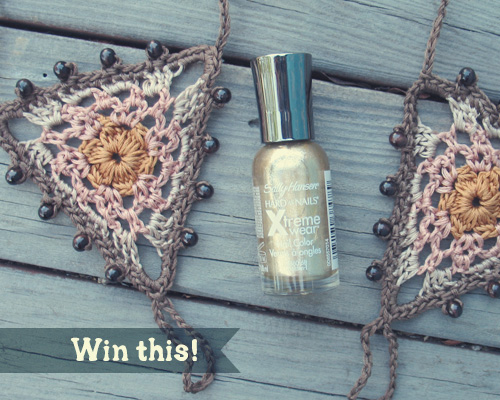 How to enter: You must be a subscriber, either through an RSS reader, Blog Lovin', or email. Then leave a comment on this post telling me how you subscribe.
Want extra entries? Post a separate comment for any of the following:
♥ Like Gleeful Things on Facebook
♥ Tweet this about the giveaway on Twitter:
@GleefulThings is giving away 2 pairs of crocheted barefoot sandals + matching nail polishes! Go here to enter: http://www.gleefulthings.com/blog/?p=4535
♥ Follow Gleefulthings on Twitter
♥ Post about this giveaway on your blog (leave your link in the comment).
Entries will be accepted until Midnight on Tuesday, July 31st. 
Due to the blog being down for a couple days, I'm extending the giveaway. Entries will be accepted until Midnight on Saturday, August 4th.