My cousin's month long visit has ended, she flew home on Wednesday. But I'm still catching up on posting pictures of all the fun things we did while she was here!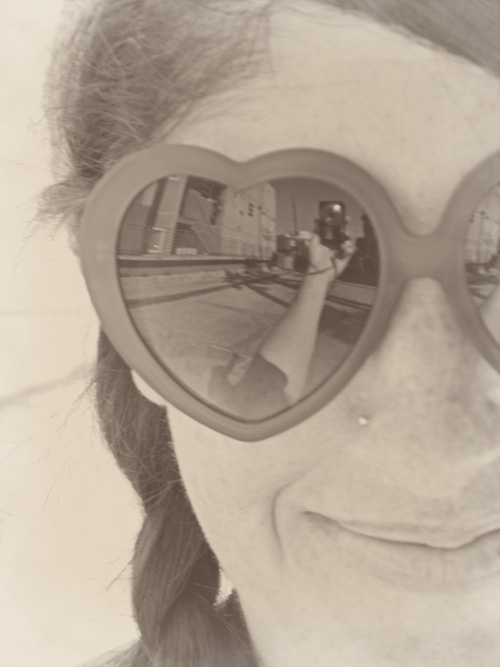 On this day, we went to Venice Beach. Venice is like no place else. SO full of personality! It's one of those places that I will always insist that anyone visiting California needs to visit! The boardwalk is lined with shops and booths, people selling all sorts of things. Sometimes handmade, sometimes cheap crap. There are artists of all sorts, crafters, street performers, weirdos, and homeless people. It also happens to be the ideal place to go for heart shaped sunglasses (or beer or boob shaped – whatever you're into!), with at least a dozen different places selling them.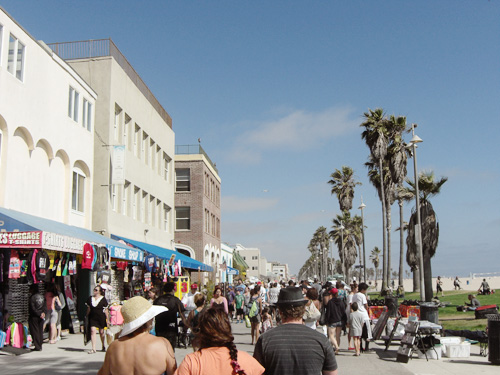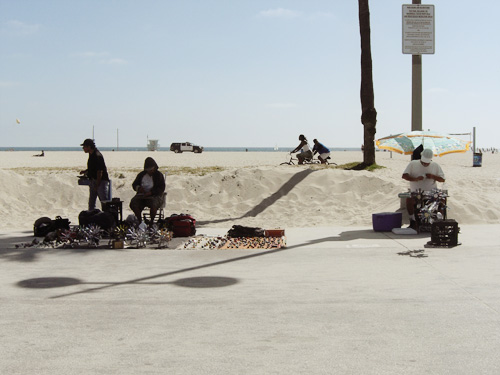 Unfortunately, it's impossible to capture the awesomeness of Venice on camera, unless you have a stack of dollar bills to hand out as you walk along. Just about every shop and booth has a sign up saying, "no free photos".  So please forgive me for all of these weird angle / far away photos. I had to be sneaky!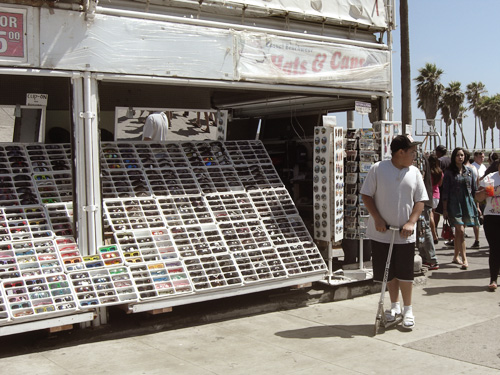 Sunnies galore!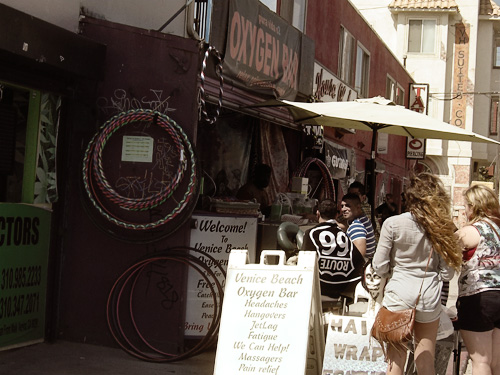 Hula hoops!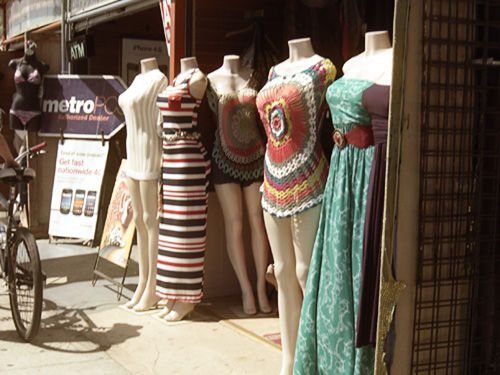 Crochet goodies!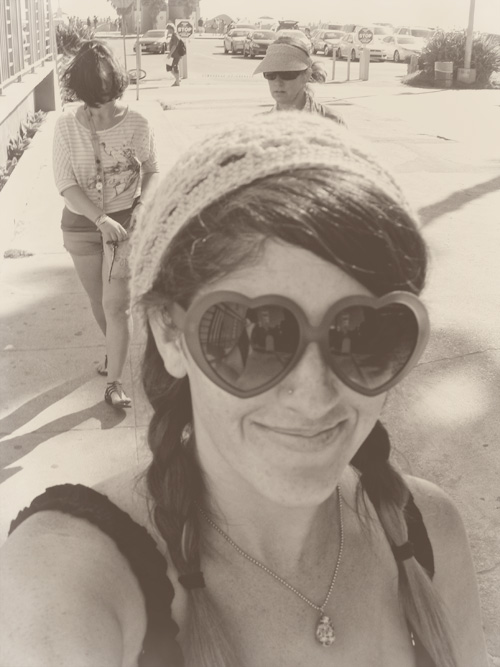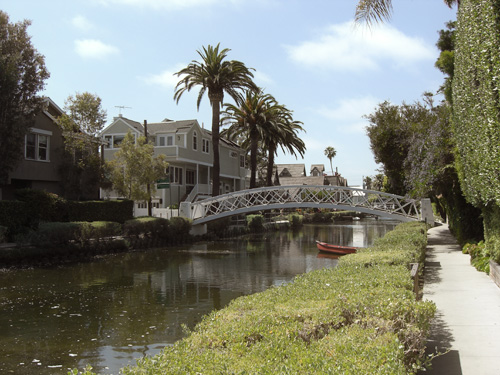 The prettiest part of Venice is the canals. Picture several blocks of big, fancy, expensive houses with canals outside rather than streets. Most have their own little dock and a small boat of some sort.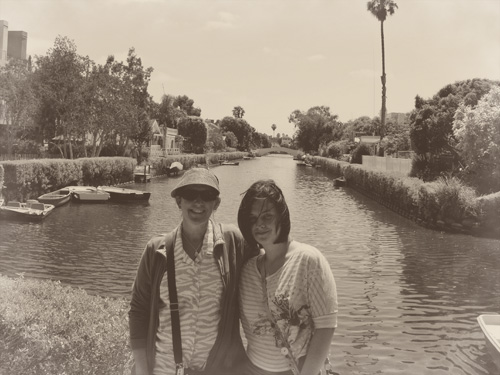 My mom and cousin.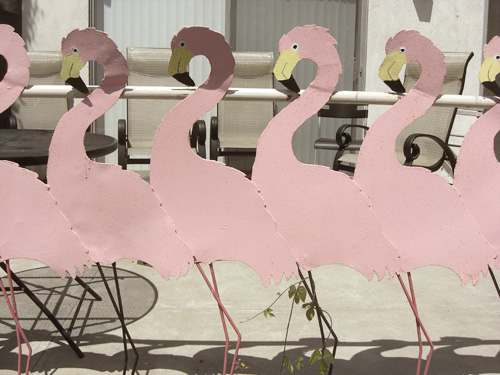 Best fence ever?! :)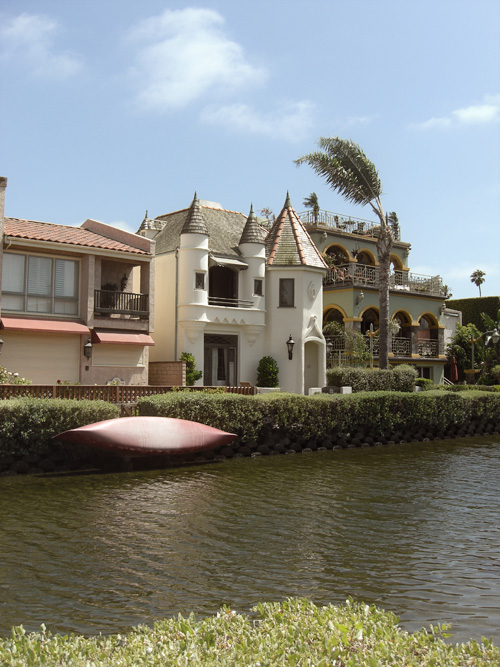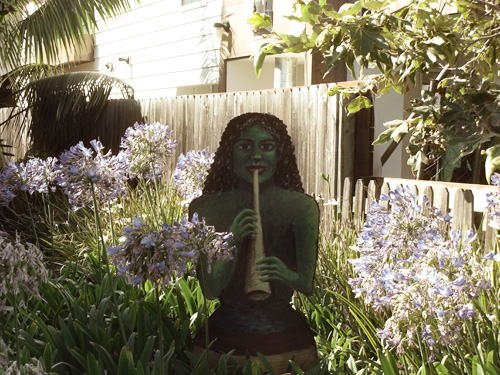 There were also leopards, unicorns, and other mythical creatures in this yard.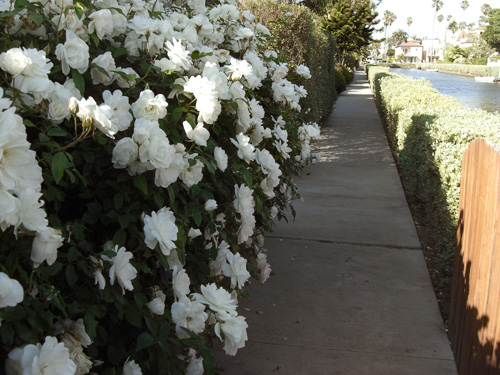 You might also like these posts: