I recently received a box from Indie Gift Box, to review. Subscription boxes are really popular right now so I'm excited that I finally got to try one! I love the idea of getting a box of surprises in the mail every month and what better than handmade goodies?!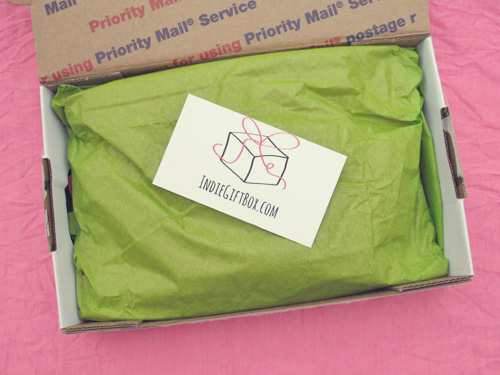 In case you're unfamiliar with Indie Gift Box, they have four boxes to choose from: Beauty, Dainty, Color, and Boho boxes. They all sound good to me and while I'm leaning towards the Boho or Dainty box, I'd have a hard time choosing one!
Here's a peek at what came in my box: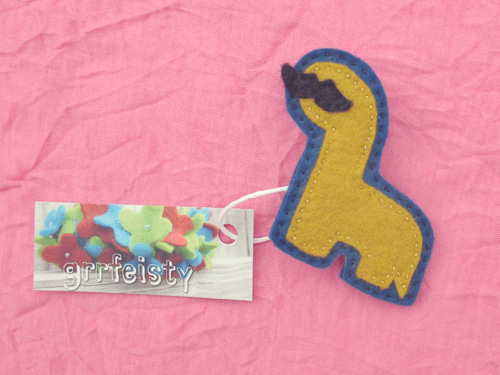 A Mustachasaurus Brooch from Grrfeisty. It's a dinosaur with a mustache! What's not to like?!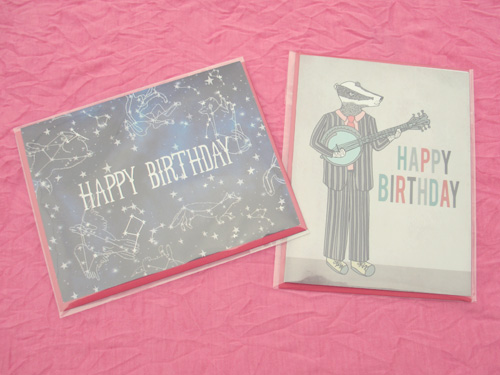 Two birthday cards from Paper Sparrow. These came in a cloth bag with their logo printed on it, which I thought was really nice presentation. I especially like the constellation card and look forward to gifting these.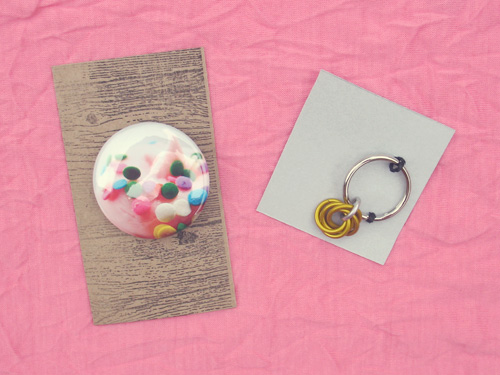 A button from Button Munch and a chain mail keychain from Janabolic.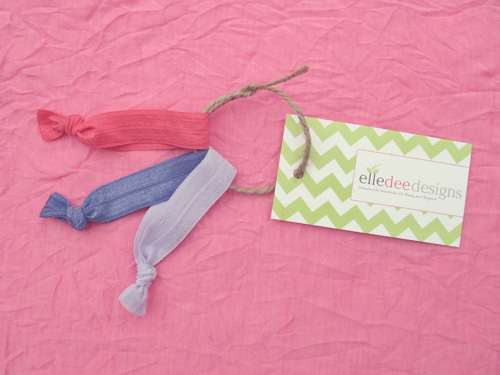 Hair Knotties from Elledeedesigns. To be honest, I didn't know what these were until I checked their website. The tag mentioned baby items so my first thought was baby headbands. But they're actually hair ties and their website has a lot of other cute styles on it too!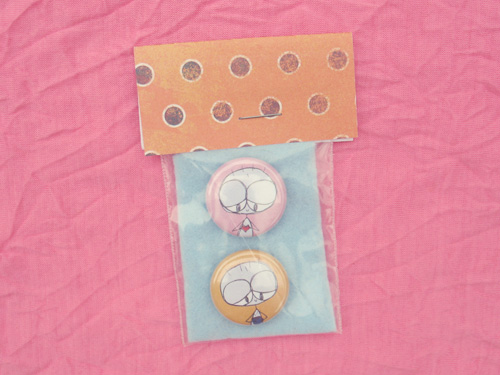 A set of buttons from eef-ink. I love these cute drawings!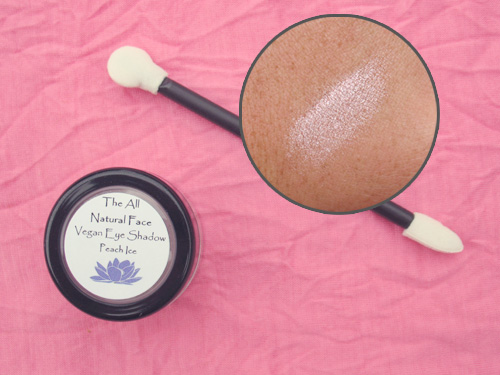 Eye Shadow from The All Natural Face. This is the item from the box that I was most excited about! Eye make up is the only make up I wear and I'm kind of an eye shadow junkie! This shade is called "peach ice" and is a very natural, every day color.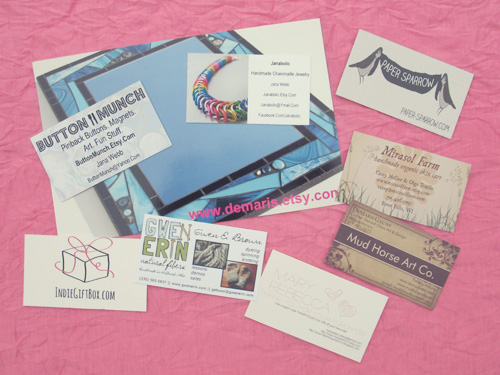 Lots of business cards from Indie Gift Box contributors: Button Munch, Janabolic, Paper Sparrow, Mud Horse Art Co, Demaris, Mirasol Farm, Mary Rebecca, Gwen Erin.
Overall, I think this is a really fun concept for a box and recommend trying it sometime! It's a great way to discover new artists and crafters. Some of them even include discount codes, so you can get a deal if you want anything else from them! Check out the shop here if you'd like to buy a box!
I'm considering contributing sometime (if I can decide what!) and if you're an artist or crafter, you should too! It seems like a great way to get your name/product out there! You can find more info about contributing here.
Have you tried Indie Gift Box yet? What did you think? What item(s) were your favorites?