I hope you like squirrels! Because I do! And I took a ton of squirrel photos! ;)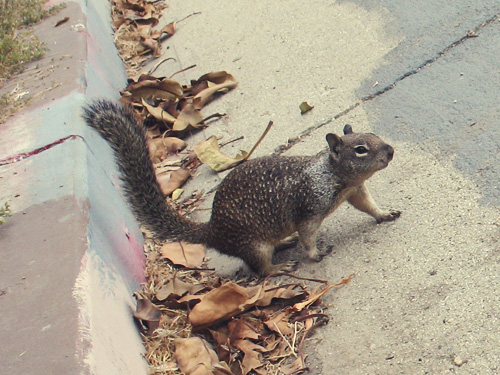 As I mentioned in my last tide pooling post, I really wanted to take my cousin to the squirrel spot before she left. There were so many squirrels! We fed them peanuts and I got crazy excited and nearly died of cute overload.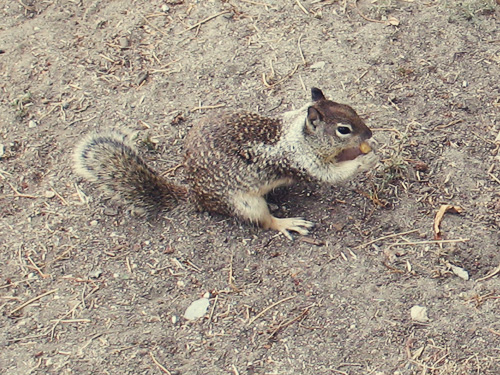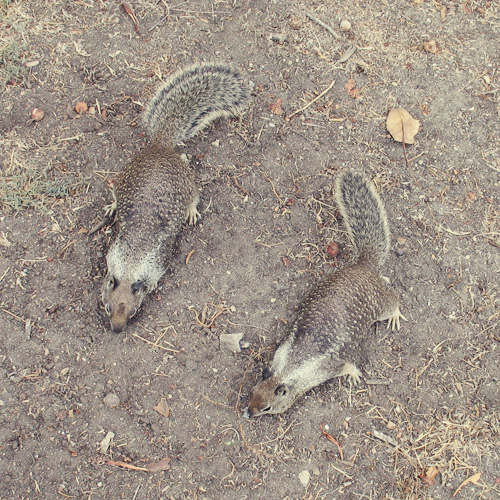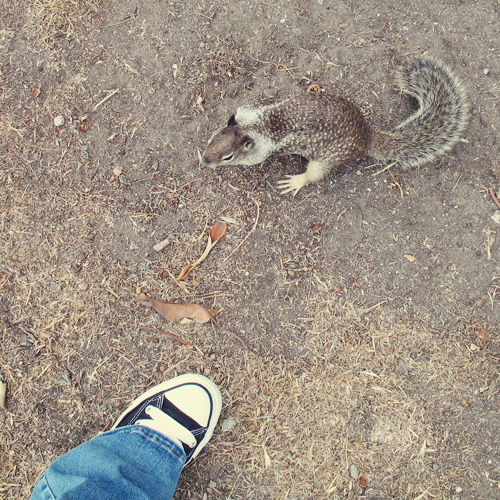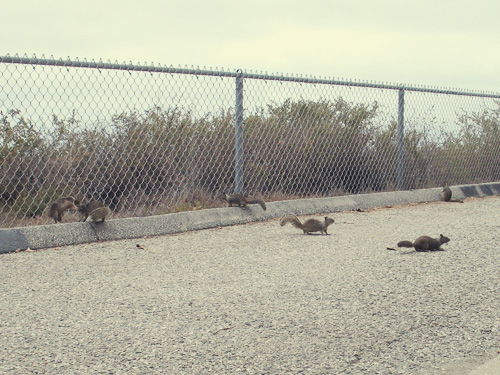 I tried to capture a picture that showed how many there were around us but this is the most I was able to get in one photo. There were so many more!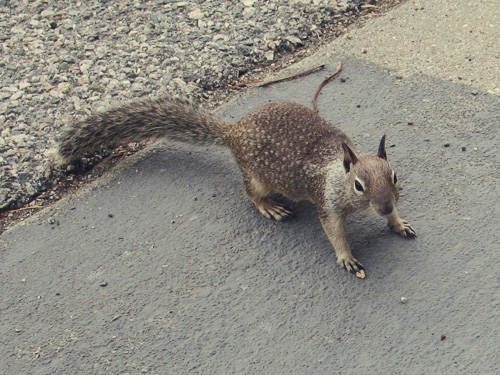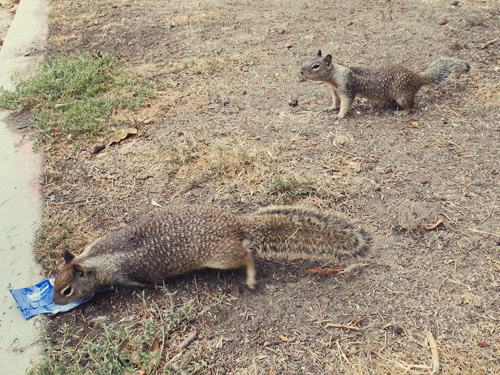 When we ran out of peanuts, several of them insisted on checking to make sure the bag was really empty! So cute!
In case you're wondering what squirrels have to do with tide pools, there's a park atop the cliff above the tide pools and it's totally infested with squirrels. This particular spot has never been very impressive compared to my other tide pooling spot, so every visit here is usually more about squirrels. Which is totally fine by me! :P

The view from above (click the panorama to see it bigger). I remembered to take a panorama this time! woo! It was a total June gloom kinda day!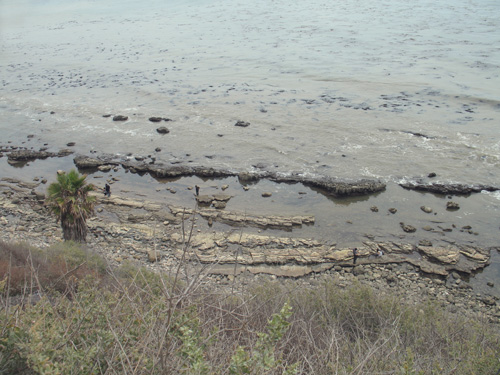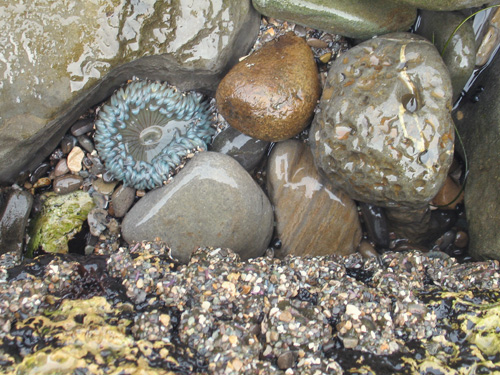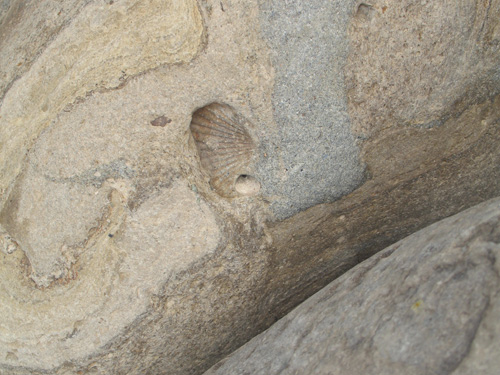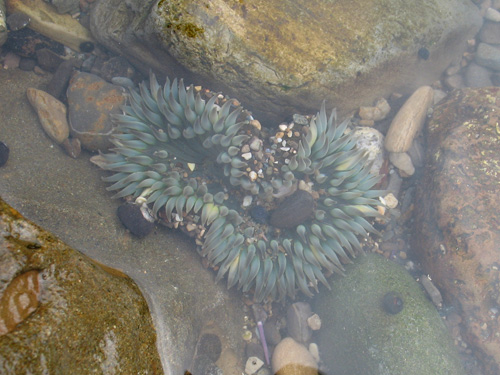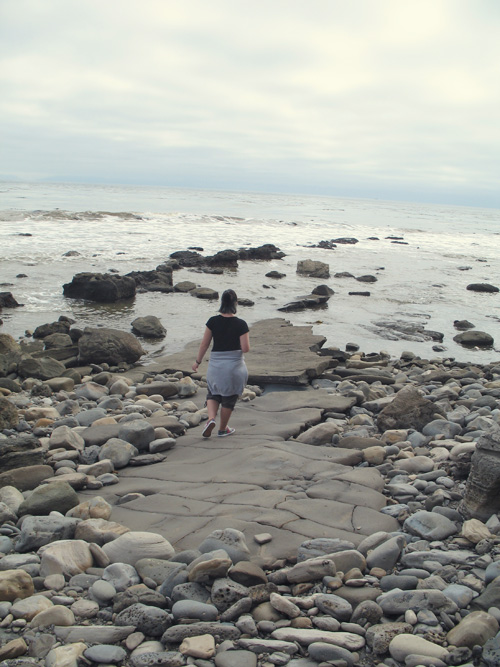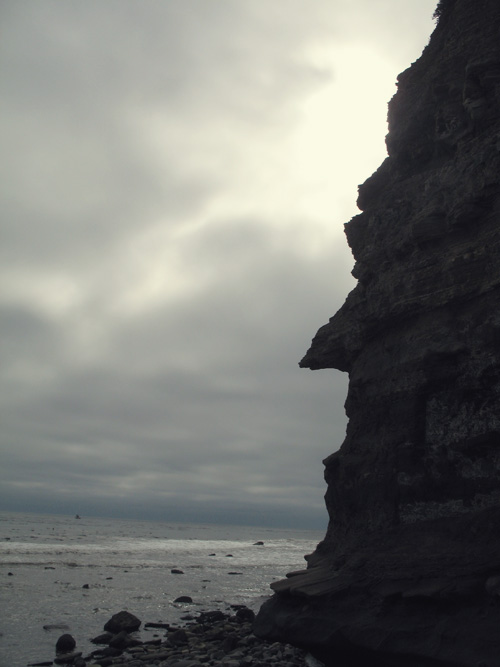 Can you see the face?! I didn't notice it until I got home and saw the picture!
You might also like these posts: