I'm finally ready to show you the next pattern I'm working on! I know I said that this would be my first bag pattern, but I'm just not feelin' it. There's something about it that I wanna change but I can't decide what. So I've moved on to this bag which I'm pretty happy with! I think it'll look way better once there's a liner in it and I also have some ideas for embellishing it so it won't look so plain. What do you think of it so far?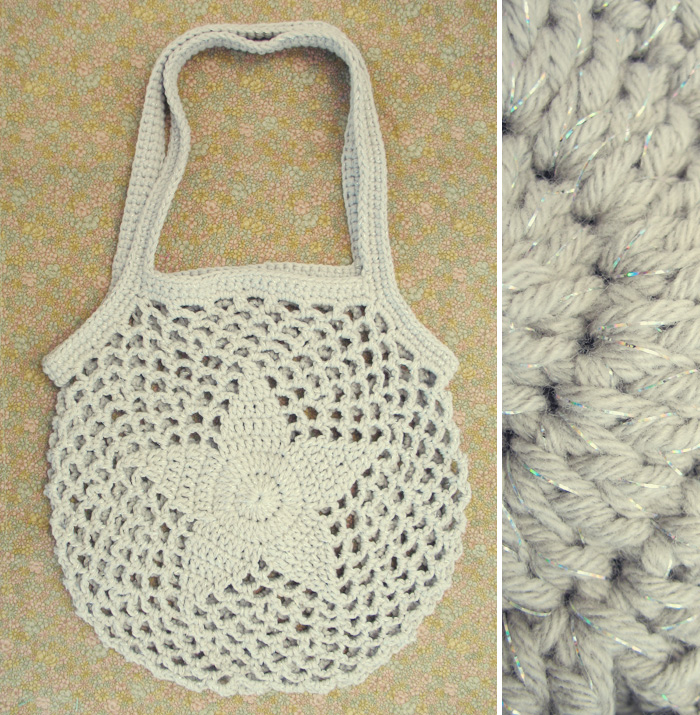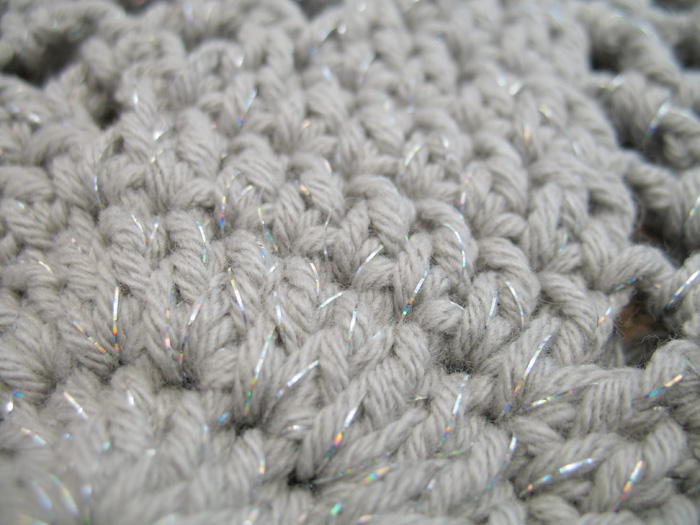 I came up with a way to add sparkle to any yarn (this is just Lion Brand Cotton Ease and I added the sparkle). I filmed a tutorial video so I can share my technique with you but I still need to edit it.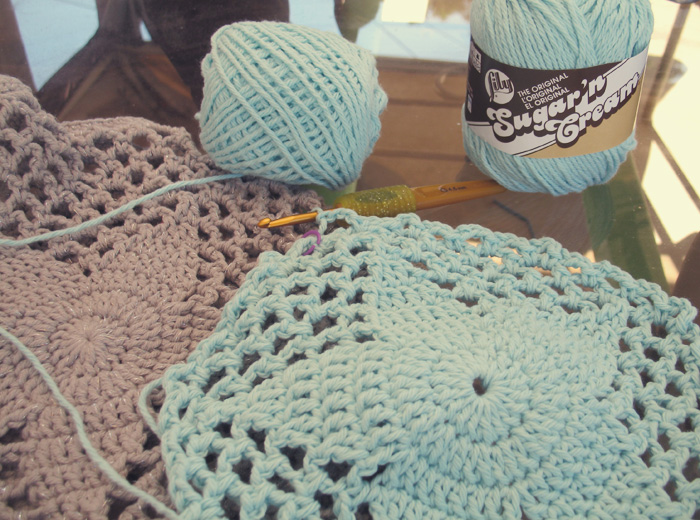 I'm working on a second one that will be larger. The only thing that I wasn't happy with on the first one was that it was too small. When I fill it with stuff, the bottom of the star kinda becomes the bottom of the bag, which I don't want. So I'm adding more rounds to make it bigger. I really want the star centered so it's still visible when the bag is full.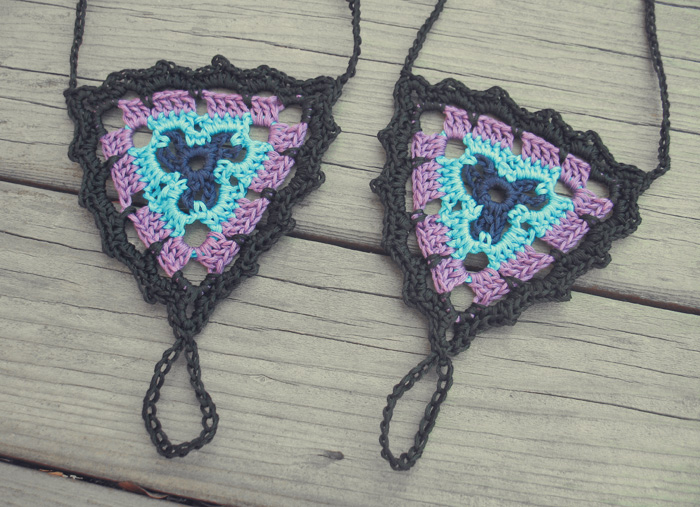 This is a pair of Gypsy Barefoot Sandals I made as a custom order earlier this week.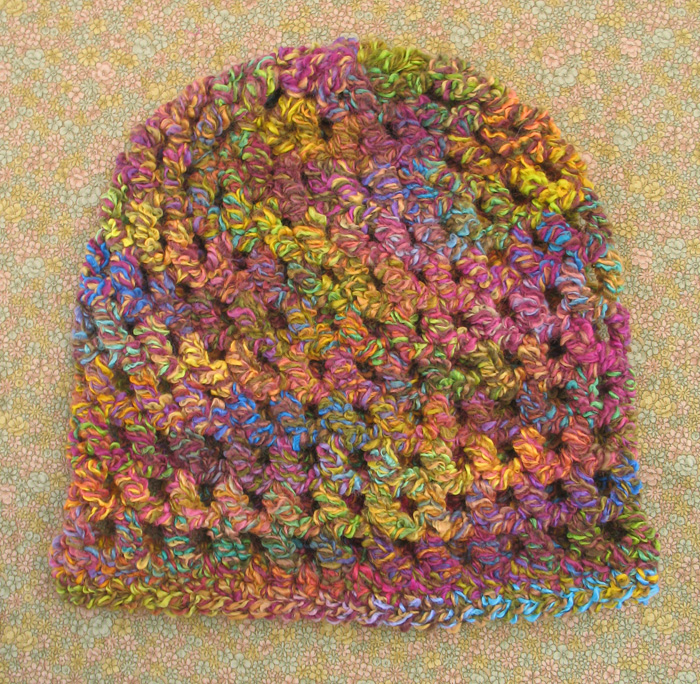 My mom actually made this hat, not me! But it's pretty so I had to show you! It's a Waffle Cone Slouchy Hat made with Red Heart Curly Q yarn. It's a really stretchy yarn which is awesome for this hat because it makes it slouch really well!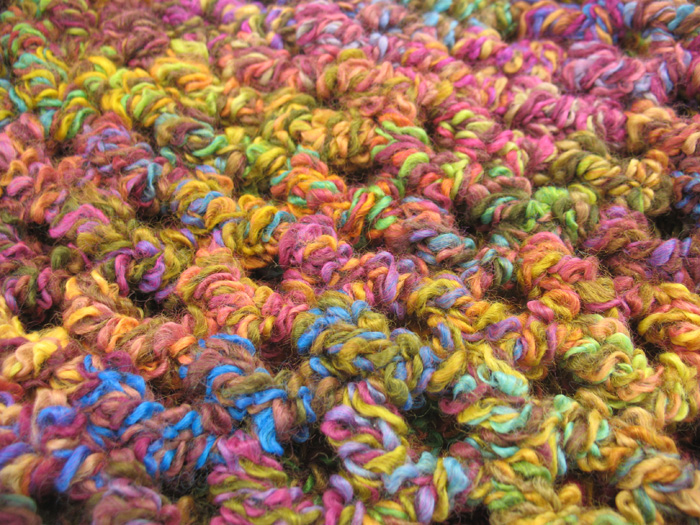 I love the texture of this yarn and it comes in a couple colors that I really like! I haven't tried it yet but I'm gonna have to!