While I was working on the Spring Blossom Skully, I also revised the old Spring Blossom Slouchy Hat pattern! The pattern itself hasn't changed, but I added a page of help & how-to's + instructions for doing a striped edge + better photos throughout.
If you've already purchased it in the past, you can log in to your Ravelry account and download the update (and you should have received an email or Ravelry message with a link). Here's a peek at what the pattern looks like now: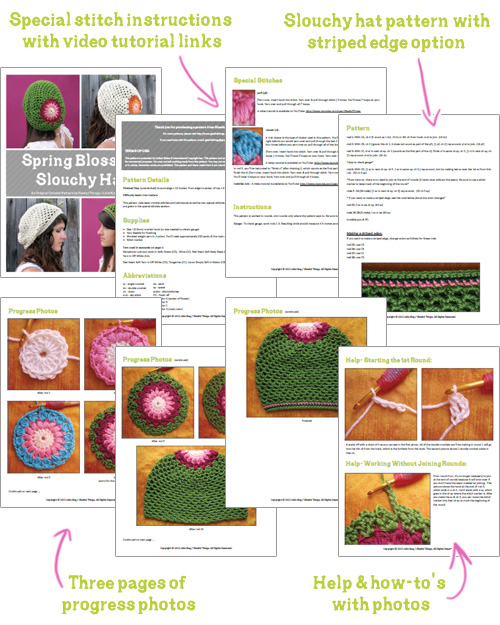 If you don't own it already and would like to buy, the pattern is available on Ravelry, where you can download it instantly after check out. And there is a $3 discount if you buy this pattern and the new Skully version together.
 $4.00 – Spring Blossom Slouchy Hat
 $5.00 – Spring Blossom Skully & Slouchy Hat Patterns
You might also like these posts: