About a year ago, I made a post called My Bike Lust List. Well, today I was cruising at the beach and stopped at a bike shop to look for some new handlebar grips. A very pretty bike in the window (an Electra, of course!) caught my eye and I had to look it up online (because I didn't drool over it enough already when I was at the shop)! I soon discovered that there are three new bikes that need to be added to my lust list!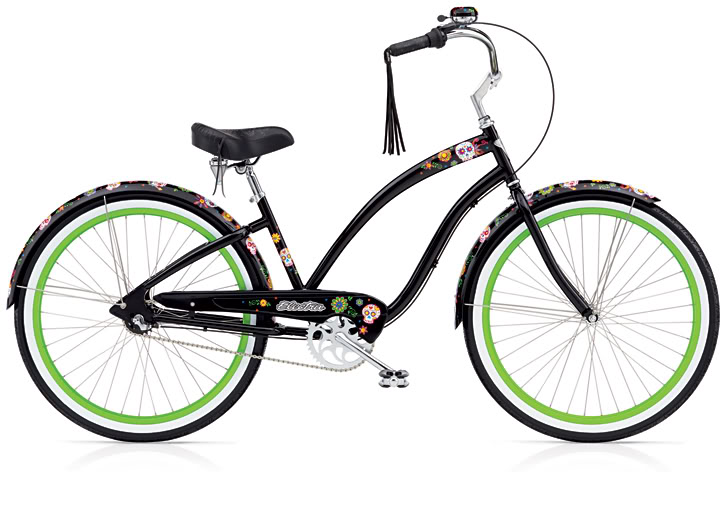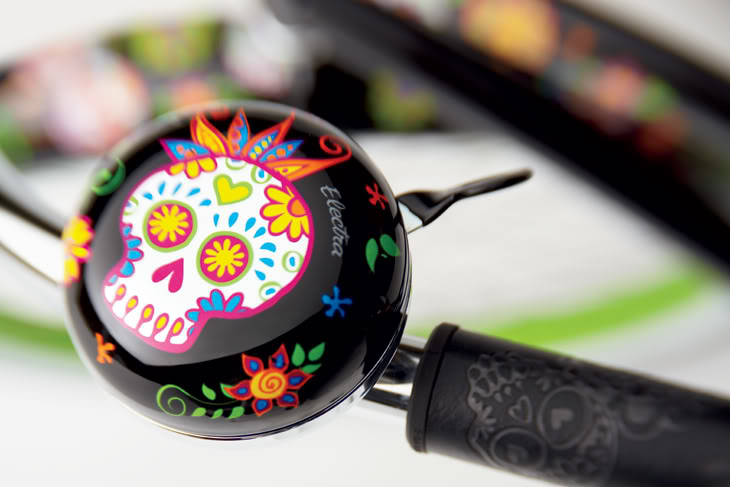 First up, the bike that caught my eye in the shop, Sugar Skulls! Sugar skulls are hard to not like. They're skulls and they're pretty, making them the perfect combination of bad-ass and girly, right?!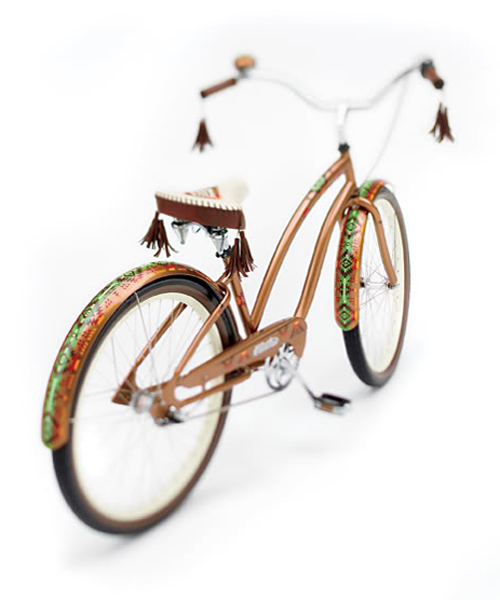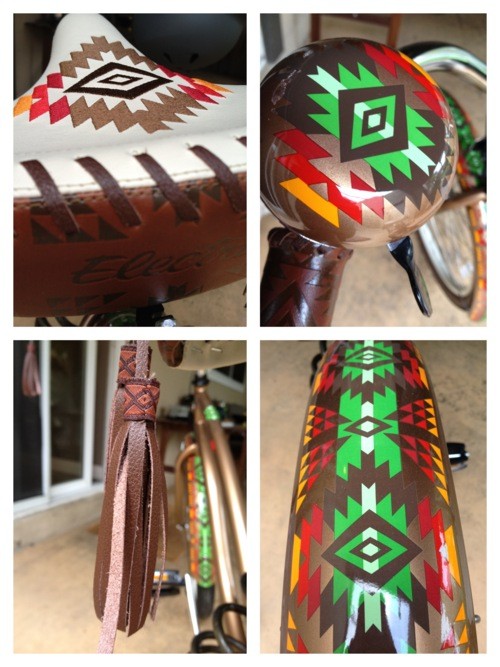 This one, called Navajo, popped up while I was searching for Sugar Skulls and I got so excited! It has a very bohemian feel to it, which I love!! I love the designs, the colors, and especially the little tassels hanging from the seat!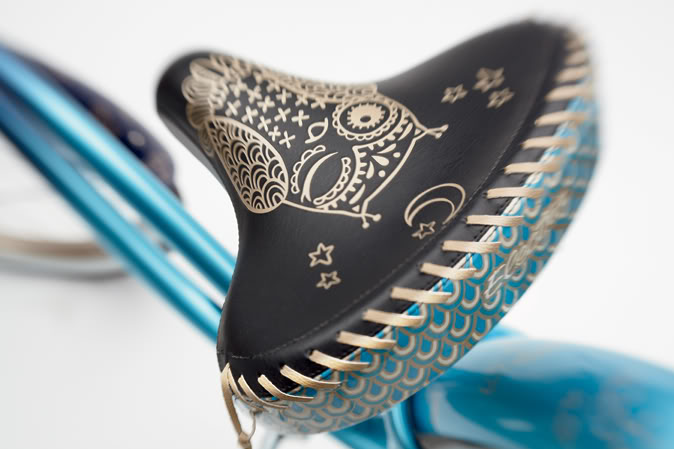 I think I actually gasped when I saw this one, called Night Owl! A bike with owls on it?! That's too much awesome in one place! Blue isn't really my color but it is very pretty and suits the theme well. I'm loving the little stars and moons as well!
All pictures in this post are linked to where I found them. These bikes are all made by Electra and you can find out more about them here.
'Tis the season to go biking shopping/wanting, me thinks! What are you lusting after or buying yourself? Do share! :)
You might also like these posts: