I haven't hooped in longer than I'd care to admit. Mostly due to being busy with other things. But I'm really itching to practice again! I wish so badly that I could justify spending the money on some new hoops right now!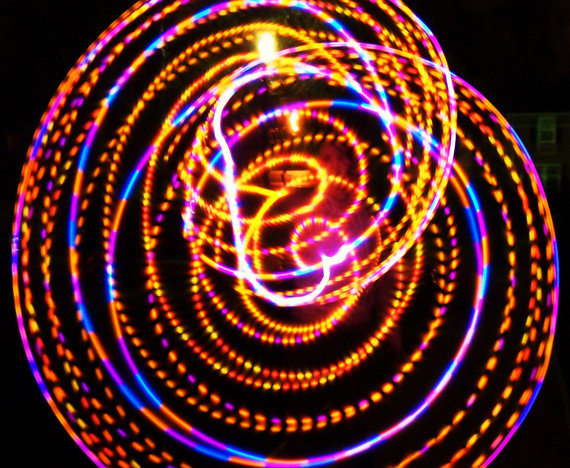 It was love at first sight when I stumbled upon this hoop from Citiva Creationz on Etsy!
I know this is a shot in the dark, but if anyone who reads my blog happens to make polypro hoops, I'd happily trade you custom crochet goods for a couple hoops! I've fallen in love with polypro since getting my fire hoop, but I hate practicing with it when I'm not doing fire because it was expensive and I don't wanna break it!
How about some hoop-spiration?! Here are a few videos that have inspired me recently!
Do you hoop? What's inspired you lately?
You might also like these posts: