Three days and three patterns in a row!! I'm kiiinda (super) proud of my normally very easily distracted self! :P This one is called Gypsy and is probably my personal favorite of the four designs! The pattern is available on Ravelry, where you can download it instantly after check out. And if you aren't a crocheter, I'd be happy to make you a pair! Check them out in my shop where you can choose your colors.
I'd consider this an advanced intermediate level pattern. It's 7 pages long and includes plenty of photos and video links to help you along. Here's a peek at what's inside: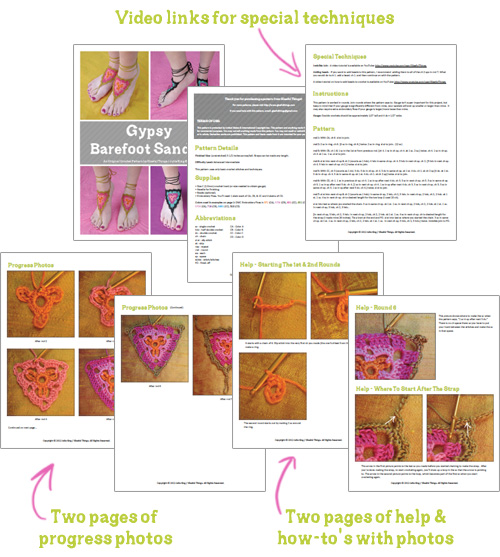 $3.00
Now that I have all three patterns up for sale, I can finally start offering the discount I've been talking about! yay!
If you buy all 3 sandal patterns, you get $2 off! No coupon code needed.
If you've already bought the others, don't worry! You don't have to buy them at the same time to get the discount. As long as you're a member of Ravelry, they keep track of your purchases so you'll get the discount even if you buy them separately!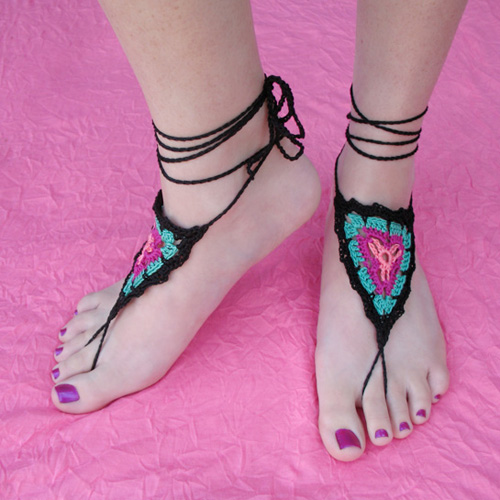 Now for some good news/bad news! The bad news is that tomorrow I will probably break my pattern-a-day streak :( But the good news is that the next pattern is a freebie! So hopefully by Tuesday at the latest, all four patterns will be up!
You might also like these posts: