What did everyone do for Halloween?! And what did you dress up as?! I hope everyone had a fun night!!! :D
I went to a big street party in Hollywood. It was fun until it got so crowded that it was hard to move around. Earlier in the night though, it was a lot of fun. I loved seeing everyone's costumes! Everyone takes pictures of everyone else and it's totally ok to ask a random stranger to pose with you if you like their costume!  I love the friendliness that Halloween brings out in people! A lot of people bring their dogs in costume too! I loved that! I saw a little wiener dog dressed as a bee! So cute!!
Anyway, here's my costume!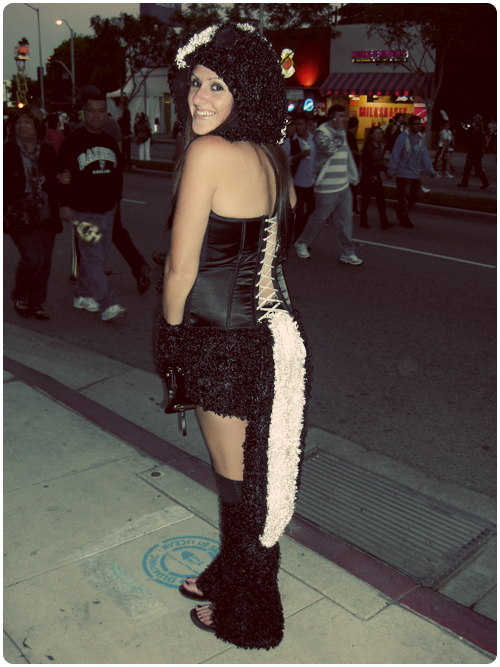 I'm so happy with how it came out! I love my hood especially and I think I might just wear it whenever the mood strikes! :D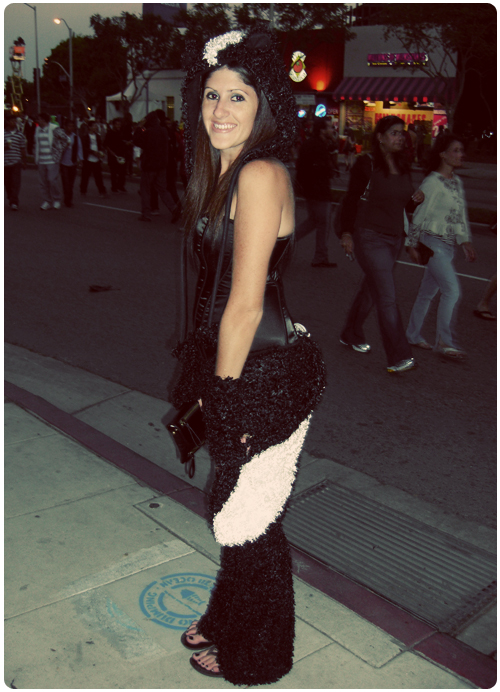 I was really surprised that I didn't see anyone wearing the costume that I was inspired by.
I'm sad that Halloween is over now! I wish it lasted longer. I'm anxiously awaiting next year! :)