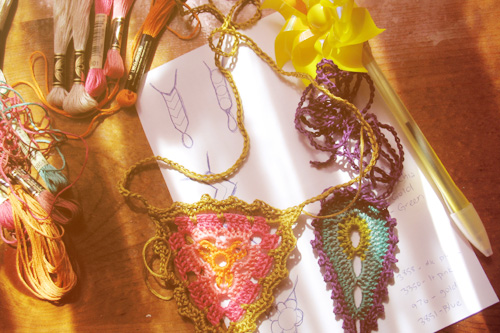 Yesterday my internet took a crap and I can't decide if it was a good thing or not. Without my favorite distraction, I was forced to entertain myself in other ways. This resulted in an explosion of barefoot sandals!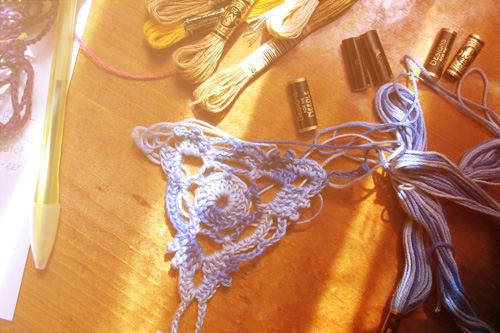 I've had so many sketches and ideas in my head. I finally got them all out and either frogged them a dozen times before throwing them into the not gonna happen pile, or decided they were keepers.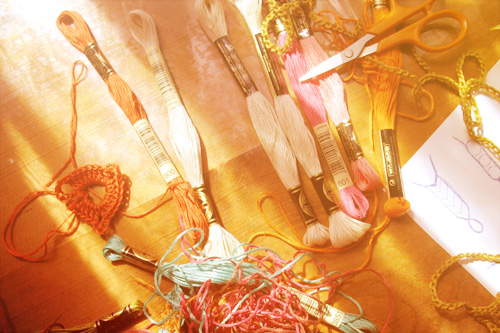 Right now I'm kinda unsatisfied with how many of them are triangle shaped. I'm not sure how many triangular styles I'd actually want to publish. They've started to seem too similar. Plus I feel like it's just so typical and expected and have been trying to think of something a little more unique.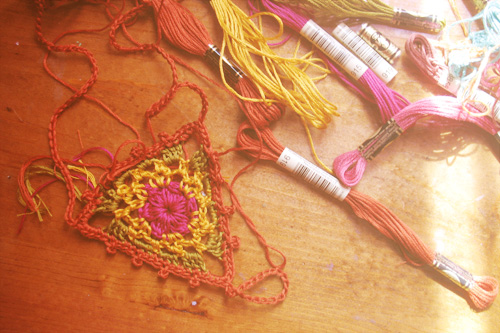 What do you think? I love hearing everyone's input. How many triangle styles are too many? Is there anything else you'd like to see? I heart requests, they inspire me! :)
You might also like these posts: