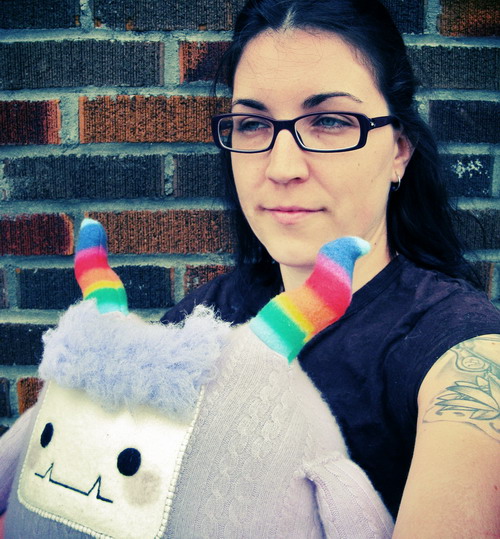 My name is Melanie, and I'm a full time entrepreneur. I started my business back in June 2011 on a part time basis, and officially full time in November, 2011. I've been participating in a government entrepreneur program since November, which has helped me to write my business plan, and now I'm currently learning how to sell. I love making monsters because I'm a big kid at heart, and because they're so darned cute.
Visit her: Shop ♥ Facebook ♥ Twitter ♥ Blog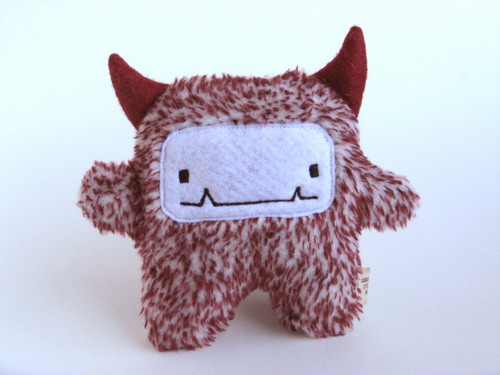 How did your crafty business come about? What made you want to start it?
Melanie: Well, I lost my job due to restructuring in January of 2011, and was living on employment insurance at the time. I've always wanted to work for myself, and in 7 years I couldn't get it started in my field as a graphic designer, so I decided to work on the monsters I had made in 2008, and developed that further into what it is today.
What inspires you to create?
Melanie: I find inspiration in creations other people make, and it inspires me to work. I also just love to create things, knowing that the final result is something I did with my own two hands.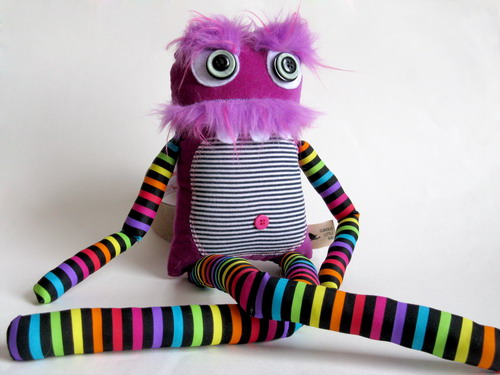 Aside from crafting, what do you do for fun?
Melanie: I love riding my bike by the river, going to the migratory bird sanctuary to see birds I don't often see, or to watch the rapids of the river. I also love to draw, and my most favorite is reading. I'm not a huge fan of e-books on kindles and e-readers. I really love the smell and feel of real books. Flipping the pages, the colour of the paper. There's nothing like it.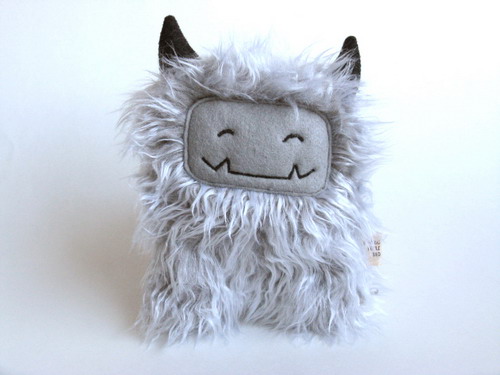 What are your favorite blogs or websites that everyone should check out?
Melanie: I really like Ginger Mandy's blog :) Great writer!
I'm a cat person, so I get a kick out of this website http://icanhascheezburger.com
If you won a $200 Etsy shopping spree, what would you buy?
Melanie: I really, really, really love rainbow striped fabric, so probably that.

I hope you've enjoyed getting to know Melanie! You can find more of her and her monsters here: Shop ♥ Facebook ♥ Twitter ♥ Blog
Melanie is currently having a giveaway for one of her one-of-a-kind monsters/animals, and all you need to do is follow this link to enter! http://www.curiouslittlebird-blog.ca/2012/05/giveaway-goodies-for-may.html
You might also like these posts: