A blog makeover probably doesn't need an announcement post but website redesigns are just so exciting to me!! Plus I know a lot of people these days (like me) never leave their reader to view the actual site, so here are some screenshots! My blog used to look like this: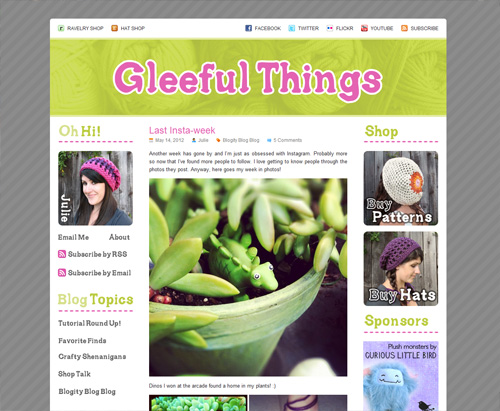 And now it looks like this! Simplified. All clean and grown up! I love it but I have to admit, I'm missing my gray stripey background. So much white is going to take some getting used to.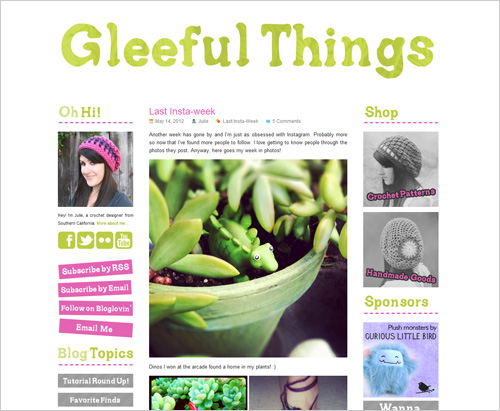 The main reason for the redesign (aside from change being fun!) is because I wanted it to look a little more like my new shop! Oh hey, guess what?! I have a new shop! Yep! I have a new place to sell all of my custom goodies. I'm not going to be selling anything premade anymore. I'll just be taking custom orders now.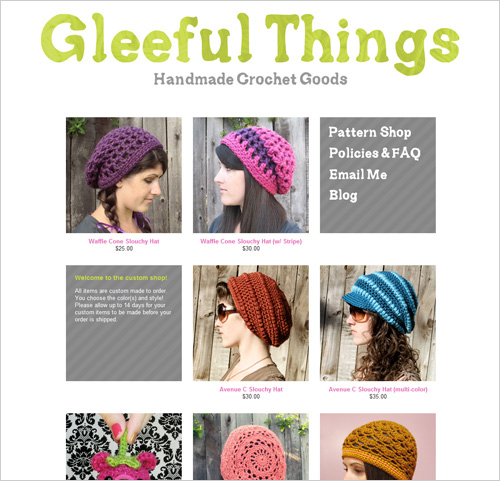 Here's one of the inner product pages. I made it easy to see all of your color choices and other options (ribbon in this case).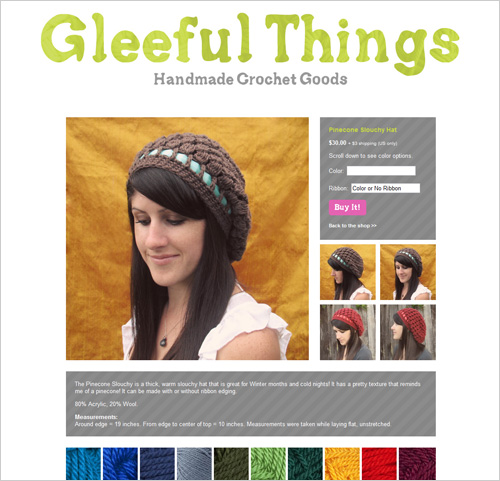 I would love to hear what you think! :) I'm eventually gonna design a matching pattern shop. But I'm still working on adding all of my hats to the custom shop. It's a work in progress! ;)
You might also like these posts: