I hope everyone had a nice weekend / Easter / Bunny day / whatever you celebrate! ;)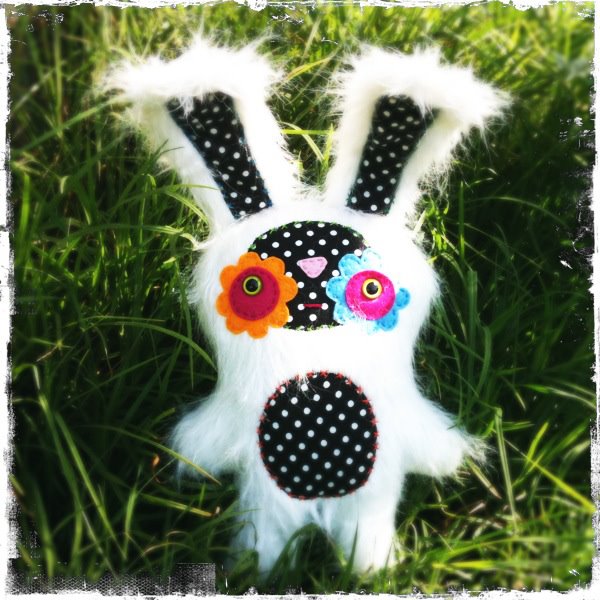 I really wanted to post my bunny plushie pattern (remember these guys?), but I decided that I just wasn't happy with it yet. So I made this guy after making a few tweaks to the pattern. Mainly his head is a lot bigger. I really like it but will probably change the ears a little bit next time.
What do you think? My mom thinks he looks like a yeti because of the fur. So I should probably make a yeti, right? It's been a while since I've made a plushie and I'm itching to make another.
You might also like these posts: