I listed three new Waffle Cone Slouchies in the shop recently! I keep getting custom orders for wine so I thought I should maybe restock! ;) I made a stripey one this time. Whataya think? Should I make more?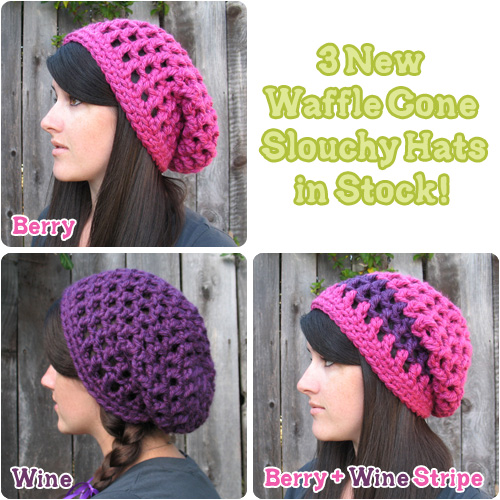 I always look so serious in my product pics, I feel obligated to share outtakes.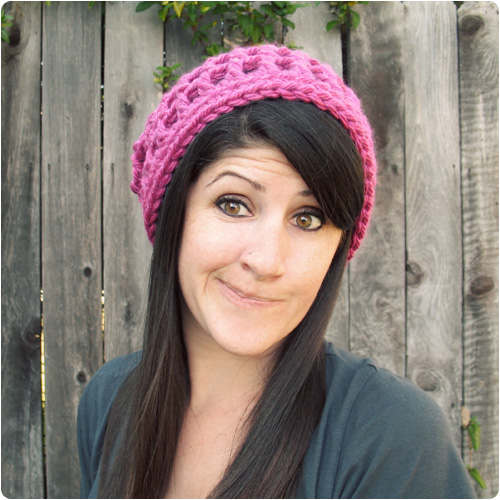 Sometimes this happens.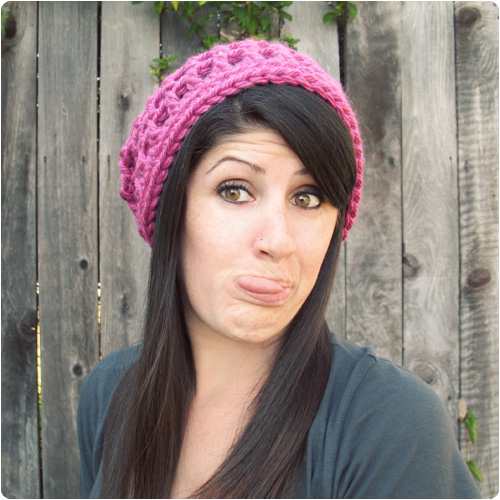 Now that's just way too many pics of my face in one post. Here's the hats again: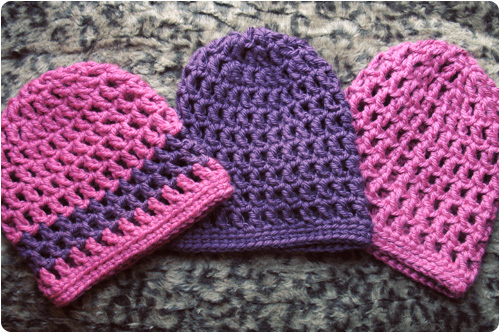 "buy us or she'll keep us all for herself! oh no!" :P