I've been keeping pretty busy lately. Not really crafting much though. Here's a peek at some hats I finished recently.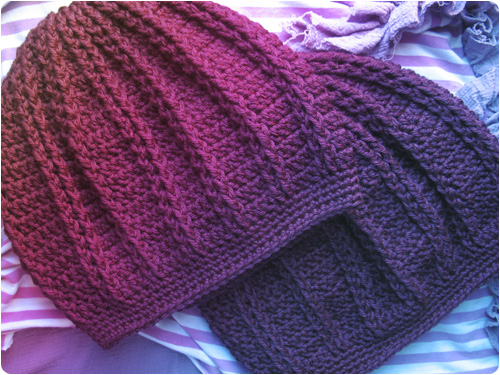 I did two giveaways not too long ago, one here and one over at The Dainty Squid, and both winners picked the exact same hat. I thought that was kinda funny :) They're both Ferris Wheel Slouchies in grape (I used a Photoshop effect on this pic: tutorial).
If you'd like to make your own Ferris Wheel Slouchy Hat, you can get the pattern right here. Or if you don't crochet, I can custom make one for you.