I added five new bracelets to the Etsy shop just now! Here's a preview:
This one is Pyrite (a stone that I've never had before):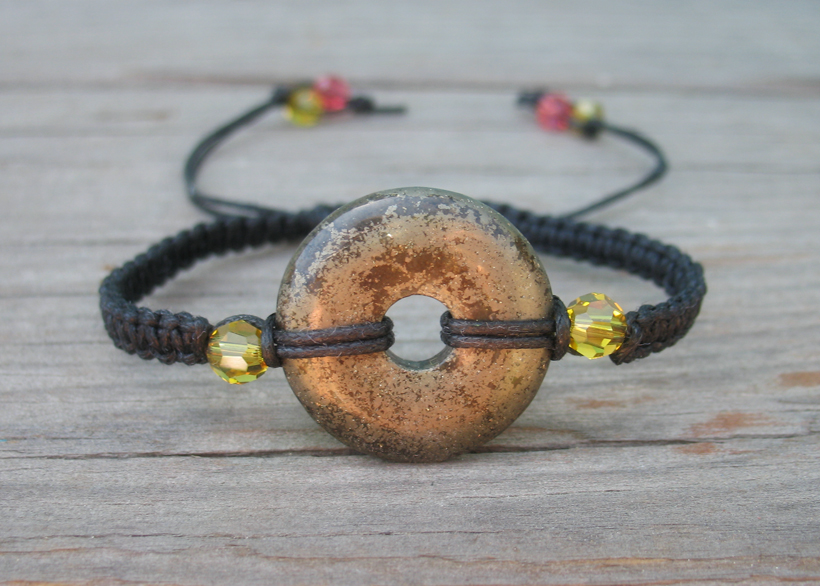 Olive Jade: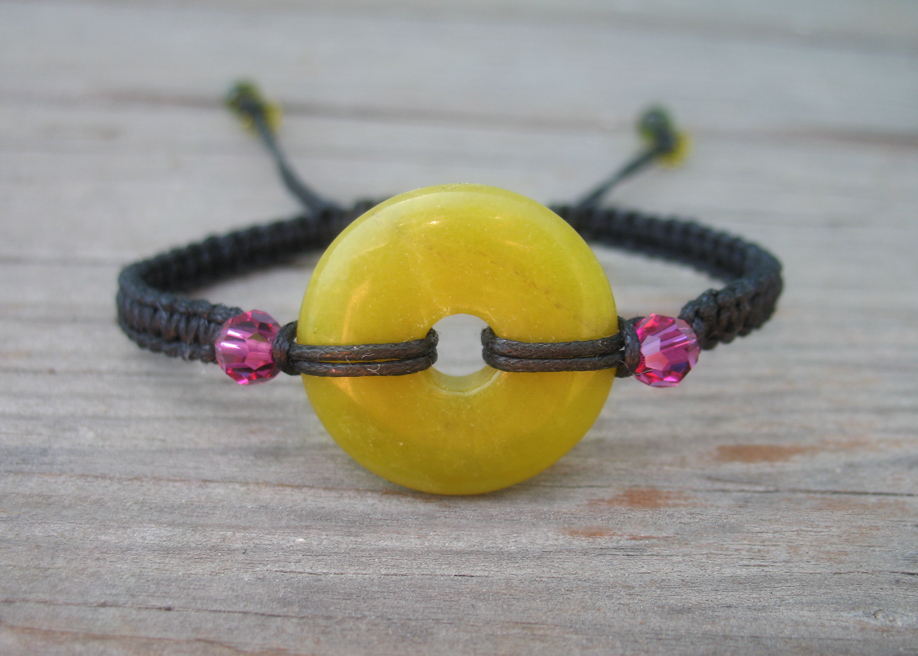 Another micro macrame bracelet: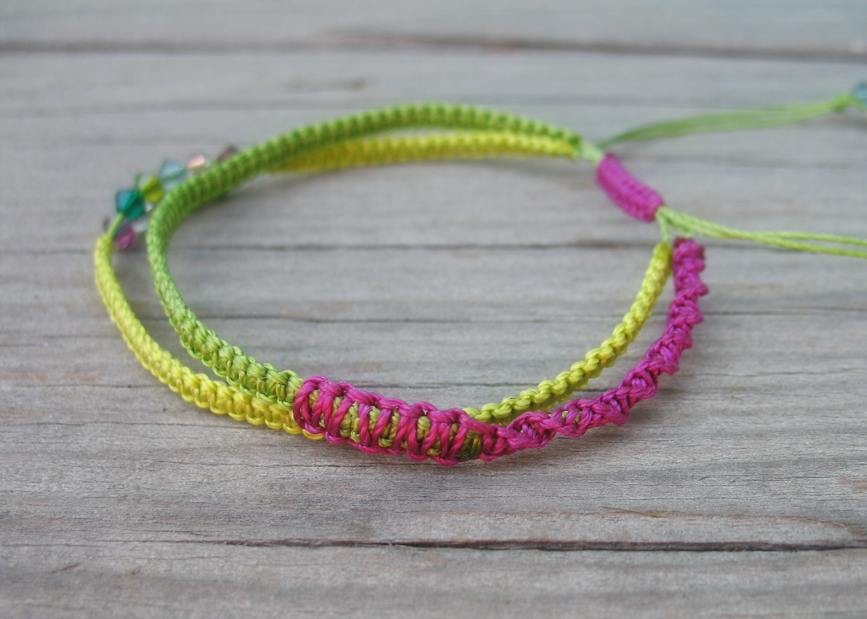 I like these because they're so colorful! They're much more time consuming to make though, so I don't make them as often as the donut ones.
You might also like these posts: