So, I turned 29 this past week (yuck!)! I kinda hate admitting my age now (not that I didn't already) but I guess I should celebrate my last year of being in my 20′s, right?! And celebrate, I did! I had three days of birthday celebrations! My friends made sure I had an amazing time and I heart them for it!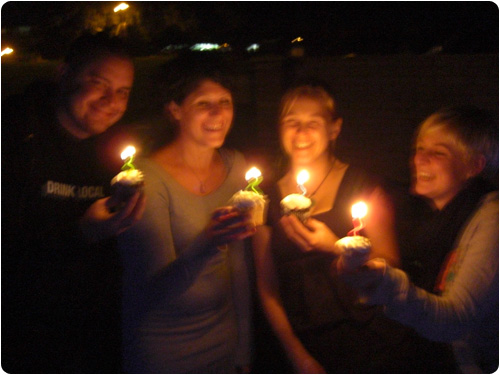 Celebration #1? A hoopy birthday party, of course! I didn't really plan much since it was a Wednesday. I didn't think anyone would wanna go out aside from our usual Wednesday night hoop practice. But I was surprised with cupcakes, champagne, and something from my wishlist that I totally didn't think I'd actually get!!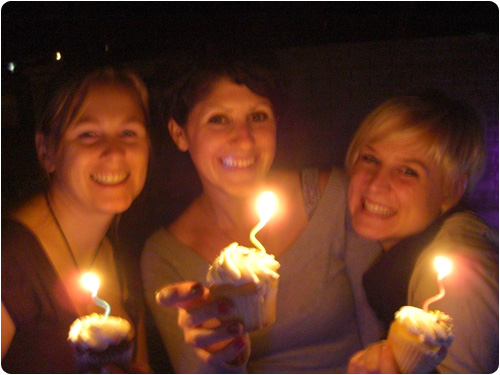 I'm really curious why my teeth seem to be glowing in this pic!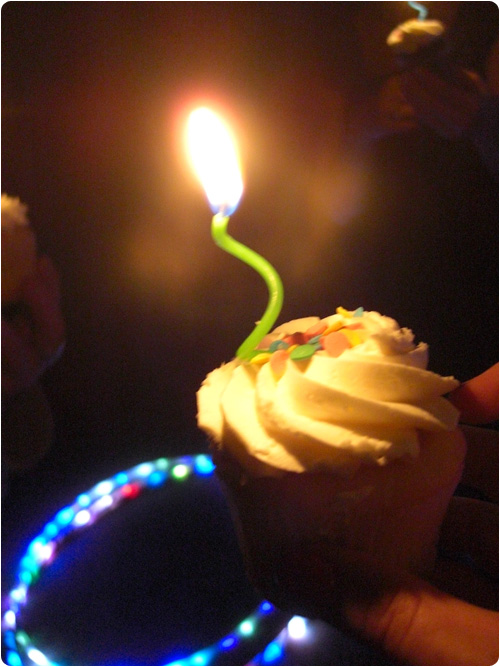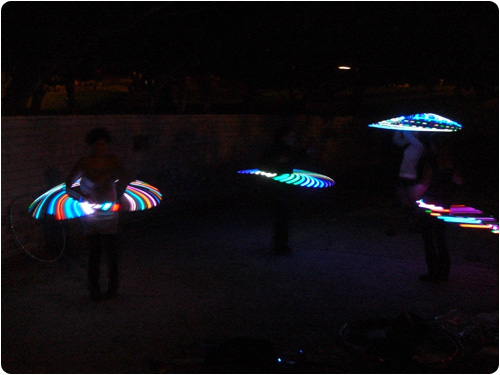 After nomming some cute cupcakes, we had our little LED hoop jam!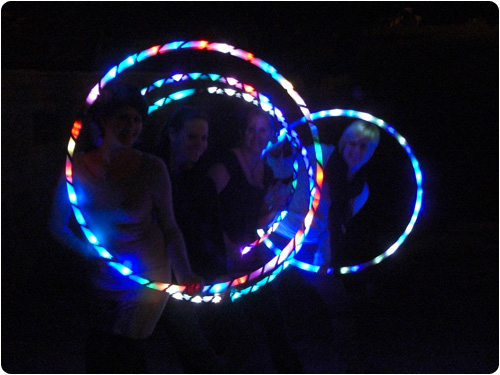 And then we had to pose for more photos because that's what we do! :P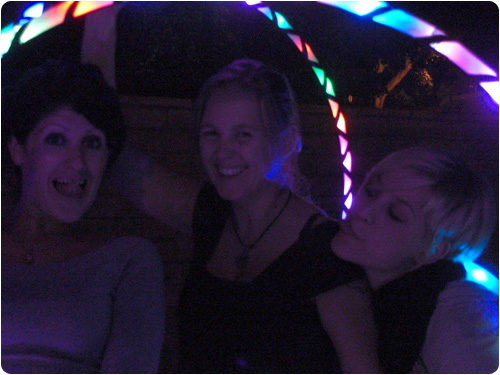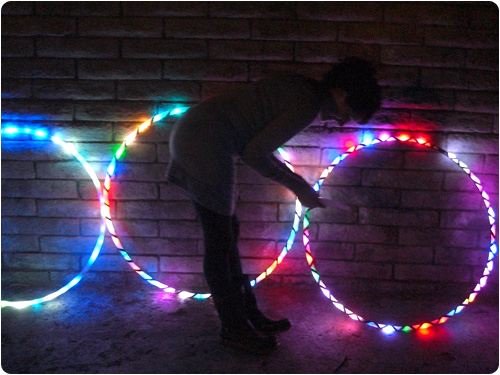 And then they gave me my surprise! (which I had to read by hoop light). They pooled their money and gave me a gift card to buy a fire hoop!!! My friends are sooo awesome! I totally wasn't expecting this! I feel so lucky!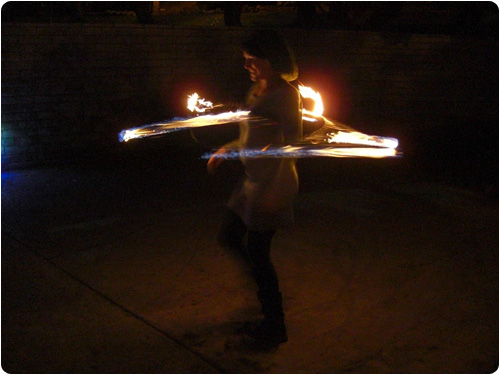 I haven't gotten mine yet but my friend brought her fire hoop for us to play with! I promise you'll be seeing mine very soon though! I'm so excited to get it!!
Unfortunately, I didn't get any good pictures of my other two birthday celebrations. For my second celebration, my friend surprised me with tickets to see New Found Glory. I ended up realizing that it was sort of a 10 year anniversary thing because we also saw them for my 19th birthday. It was a total coincidence! Weird, huh?! It was way more fun than I was expecting! For my third celebration, we went out to a gastropub that I totally love! We had yummy beers, fancy food, and even fancier cocktails! Strawberry tequila shots and a drink that I'm calling liquid apple pie. It tasted just like apple pie!
You might also like these posts: