Finally! The snail pattern is ready! I've had a few people asking me when this one would be ready, so I apologize for taking so long!
Anyway, if you'd like to make your own snail, the pattern is for sale on Etsy at Gleeful Things and also on Ravelry. If you buy from Ravelry, you'll be able to download it right away. If you buy on Etsy, I'll email it to you within 24 hours.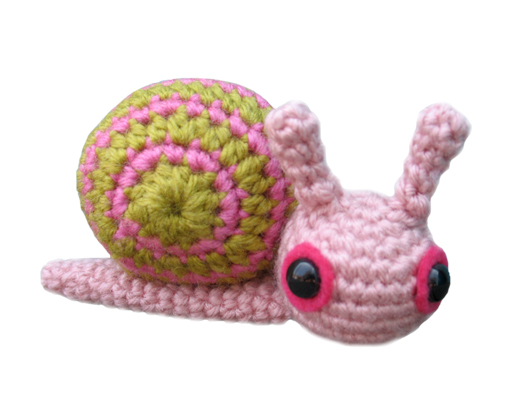 And if you don't crochet but would like a snail of your own, this one is still for sale on Etsy! And I'm happy to do a custom order if you'd like one in a different color.
You might also like these posts: